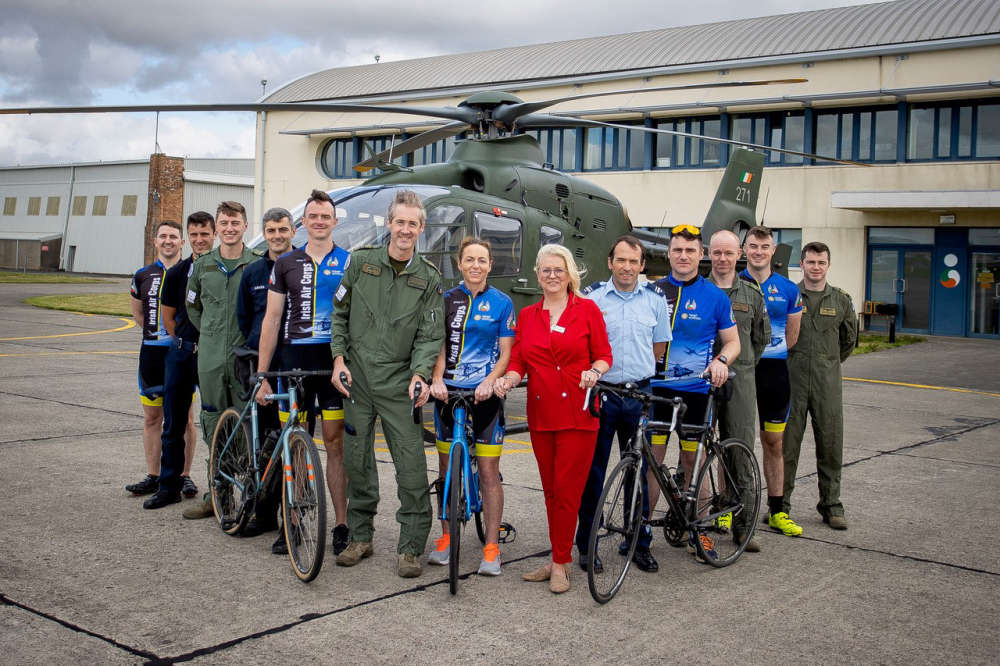 Photo credit: Facebook/@LARCC Cancer Support Centre
They're heading off on the 750km trek this morning.
Over 45 members of the Air Corps are setting off on a 750 kilometre cycle from Mizen to Malin Head in aid of a midlands charity this morning.
It's the third time the Air Force has teamed up with Westmeath cancer support centre, LARCC.
The centre was co-founded by retired Air Corps member and cancer-survivor, Commandant Frank Russell.
Commandant Stephen Byrne will be leading this year's group to Donegal - he hopes the wind will be at their backs: