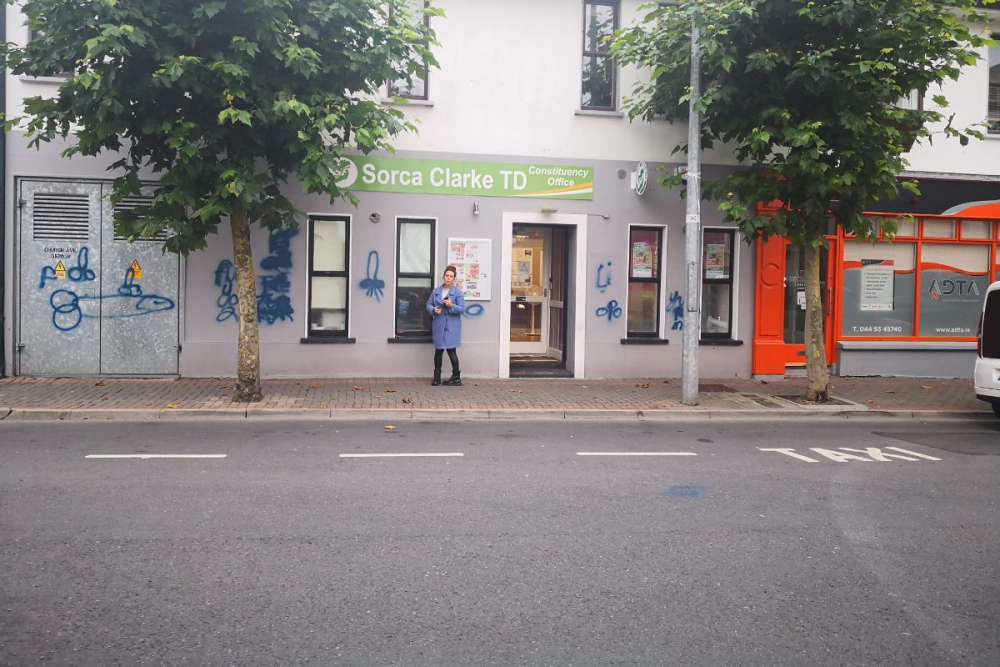 Gardaí are reviewing CCTV footage surrounding the office.
An act of graffiti on the constituency office of a midlands TD is being described as an act of misogyny.
Gardaí are reviewing CCTV of the area surrounding Sinn Fein deputy Sorca Clarke's base in Mullingar after it was defaced overnight.
Several images of male genitalia have been sprayed alongside two separate messages.
Gardaí are appealing for witnesses after a number of buildings in Westmeath were vandalised.
The Westmeath TD believes the images of male genitalia will be distressful to victims of sexual violence visiting her premises.
Anyone with CCTV footage of the Church Avenue area last night is asked to contact Mullingar Garda station.
The Longford/Westmeath deputy says it undermines the steps she took to make women feel safe:
The Longford/Westmeath TD says it wouldn't happen to a male colleague: