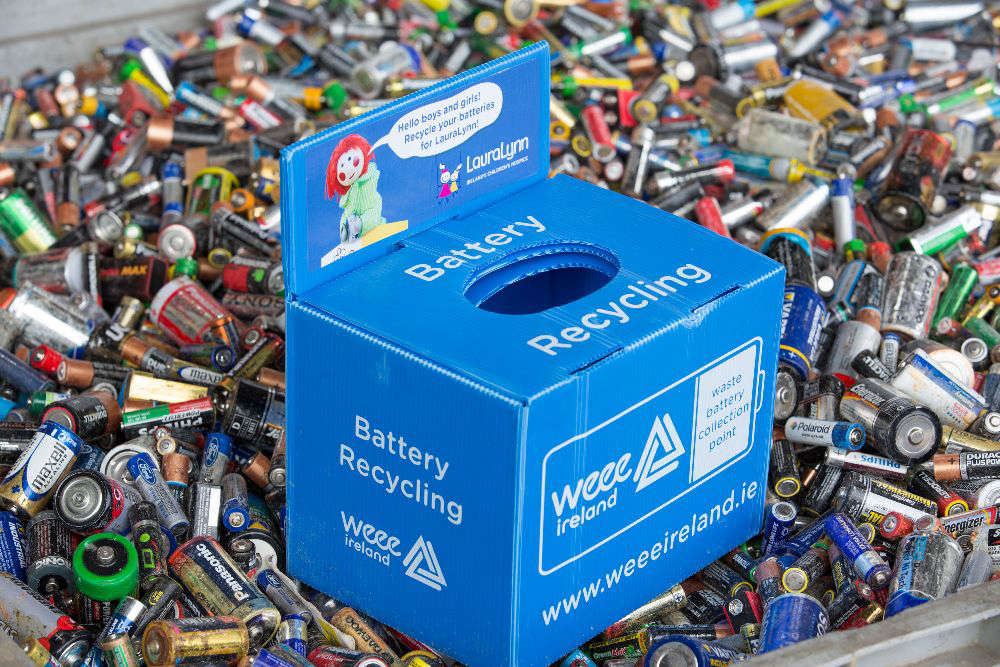 Both Offaly and Westmeath meet the national average for recycling batteries in 2021.
People in Offaly recycle more batteries than the rest of the country.
That's according to Data from WEEE Ireland, which shows consumers in the Faithful county recycled the equivalent of 16 AA batteries per person in 2021/
It is followed close by Westmeath with consumers matching the national average of 15, while it was 12 in Laois.
Nationally, there was a 16% increase in the amount of batteries recycled by Irish households, an increase of two per person on 2020.
Ireland achieved a 46% battery recycling rate in 2021, reaching its EU directive obligations.
WEEE is encouraging households to recycle a further two batteries this year in a bid to reach our target for 2022.
CEO Leo Donovan says figures show young people are among the worst for binning batteries, rather than recycling them.
"They are often lauded as the most environmentally conscious, yet the survey shows a worrying 43% of adults under the age of 34, actually throw their used batteries in general waste bins instead of recycling them. Binning batteries means that a range of really valuable resources will never be recycled. We need a sea change in behaviour amongst this cohort in order to properly address the problem.