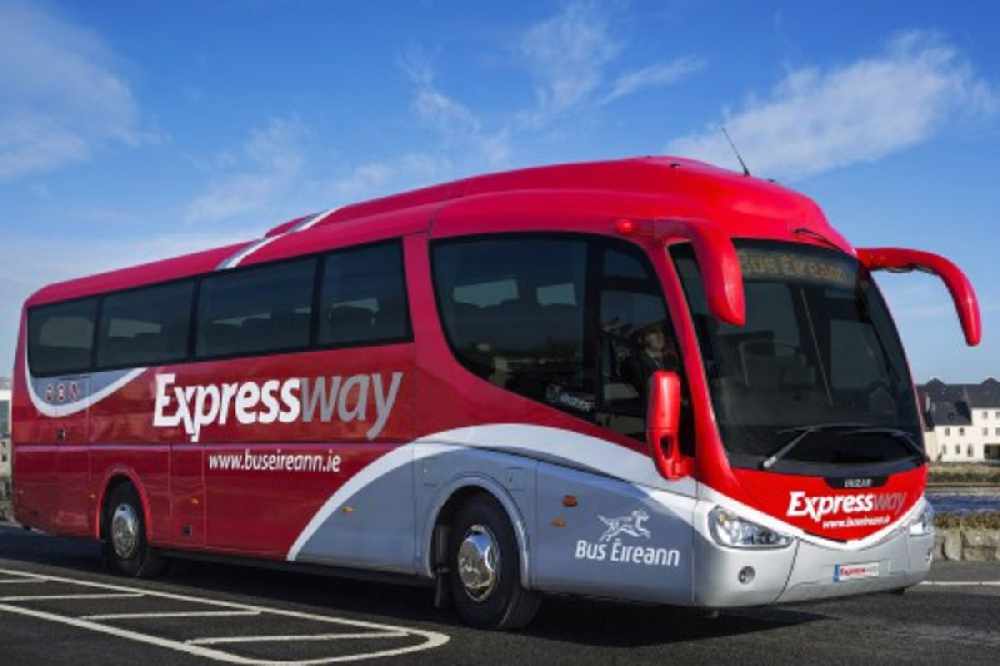 Coaches will leave Ballina at 1am and return from Dublin Airport at 7am seven days a week. 
Bus Eireann is to provide additional services from Westmeath to the airport.
Two extra services will be added to route 22, which stops in Mullingar, Ballinalack and Rathowen, from September 6th.
Coaches will now leave Ballina at 1am and return from Dublin Airport at 7am seven days a week.
The Chief Commercial Officer with Bus Éireann, Eleanor Farrell, says "Expressway services were necessarily reduced in recent months due to the Covid19 crisis but I am very pleased to announce that, with the support of the National Transport Authority, we are now able to deliver additional services on the Wexford to Dublin Airport route, keeping Ireland connected. We are very glad to add these services, particularly at this time as third level students across the country prepare for the new academic year."
She is also reminding customers public transport services continue to operate for necessary journeys at this time.
Meanwhile, the company says a fifth of secondary school buses will be at 50% capacity at the start of the school year.
It's reviewing all secondary school routes following the government decision to half the number of students allowed on vehicles.
Bus Eireann operates 2100 routes for secondary schools.
In light of the public health guidelines to half capacity on buses servicing secondary schools, the company has to come up with a range of solutions.
They include assessing which routes will need more drivers and vehicles, and finding those drivers and buses through a competitive process.

It will look at schedule changes to routes, ensure that all vetting and and safety standards are maintained and that drivers are trained in covid prevention protocols.
As a result bus eireann says at the beginning, only 20 percent of secondary schools services will be at 50 percent capacity.