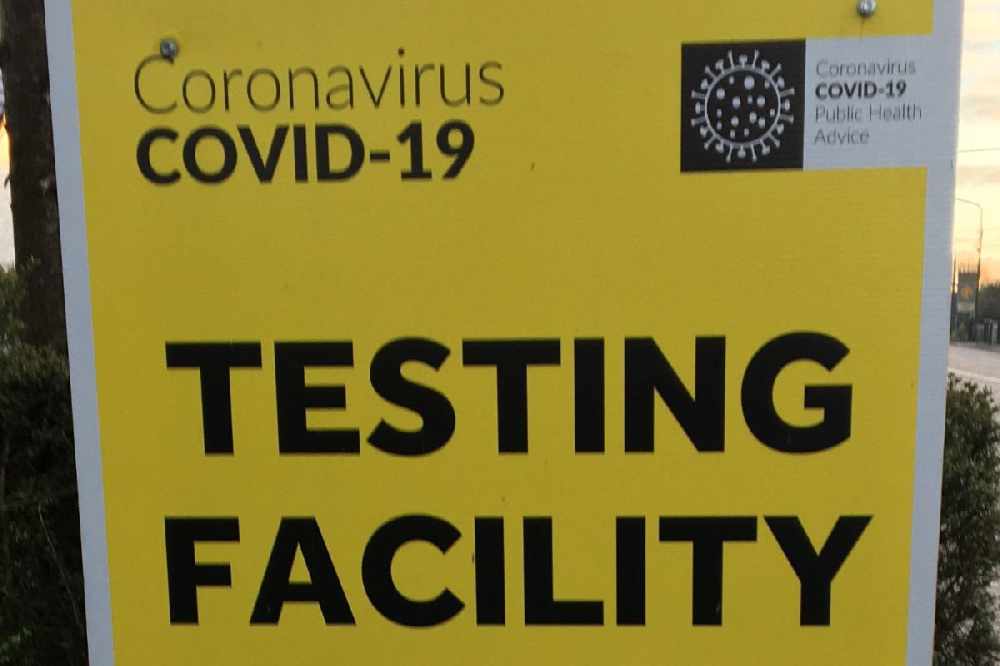 News updates for Saturday 20th March 2021.
Latest figures:
The Health Protection Surveillance Centre has today been notified of 9 additional deaths related to COVID-19.
7 deaths occurred in March, and 2 deaths occurred in February.
The median age of those who died was 76 years and the age range was 64 – 95 years.
There has been a total of 4,585 COVID-19 related deaths in Ireland.
As of midnight, Friday 19th March, the HPSC has been notified of 525 confirmed cases of COVID-19. There is now a total of 229,831 confirmed cases of COVID-19 in Ireland.
Of the cases notified today:
255 are men / 265 are women
68% are under 45 years of age
The median age is 34 years old
266 in Dublin, 33 in Meath, 29 in Wexford, 25 in Offaly, 24 in Donegal, and the remaining 148 cases are spread across 19 other counties.
As of 8am today, 328 COVID-19 patients are hospitalised, of which 83 are in ICU. 27 additional hospitalisations in the past 24 hours.
As of March 17th, 639,586 doses of COVID-19 vaccine have been administered in Ireland:
468,328 people have received their first dose
171,258 people have received their second dose
The COVID-19 Dashboard provides up-to-date information on the key indicators of COVID-19 in the community including daily data on Ireland's COVID-19 Vaccination Programme.
*County data should be considered provisional as the national Computerised Infectious Disease Reporting System (CIDR) is a dynamic system and case details are continually being validated and updated.
Today's cases, 5-day moving average of new cases, 14-day incidence rate per 100,000 population and new cases in last 14 days (as of midnight 19 March 2021) (incidence rate based on Census 2016 county population)
County

Today's cases**

(to midnight 19Mar2021)

5-Day Moving Average of New Cases

14-day incidence rate per 100,000 population

(to 19Mar2021)

New Cases during last 14 days

(to 19Mar2021)

Ireland

525

503

150.2

7152

Offaly

25

17

388.7

303

Longford

7

7

276.5

113
Restrictions:
Gardai will be out in force at public amenities, parks and beauty spots across the country this weekend.

They're also warning people against holding house parties.

Gardai have issued over 2,300 fines for organising or attending a house party.

They're still finding people meeting in groups in homes and say such gatherings put at risk not only those attending, but everyone they come into contact with afterwards.

They're urging people to plan their activities this weekend to ensure they exercise within their 5 k limit.

They say illegal parking at beauty spots can result in cars being towed and impounded.

So far the force has issued almost 15 and a half thousand Covid-19 fines across the range of all COVID-19 breaches.

Over 11 thousand people have been issued with 100 euro fines for non-essential travel.

Working from home:
Employers are being urged to allow their staff to continue working from home to help reduce the number of Covid-19 cases.

Chief Executive of ISME, Neil McDonnell, says there are a number of issues some employees have with working remotely:
Travel:
Professor Gabriel Scally says the delay in introducing mandatory hotel quarantine is 'ridiculous'.

The president recently signed the legislation into law, and the government says it will be up and running 'very shortly'.

It will force people arriving from 33 countries to quarantine in a hotel for two weeks.

But Professor Scally, a public health expert, says the government's plan should be in operation by now:
Vaccines:
The AstraZeneca vaccine will be used again in Ireland from today.

A 'modest' number of people will get the jab in hospitals, after the National Immunisation Advisory Committee recommended a temporary suspension of the jab be lifted.

Its use was paused over fears of links to blood clots, but a subsequent review found the vaccine was 'safe and effective'.

NIAC chair Professor Karina Butler says health officials made the right decision:
The HSE has told GPs to make sure patients know the AstraZeneca vaccine may be associated with rare cases of blood clots, and with a risk of bleeding.

It says they should be told what symptoms to look out for, and to get medical advice urgently if they develop them.

The HSE says from Monday, all deliveries of the jab will come an updated patient information leaflet.

It says all old leaflets should be destroyed and not given to patients.
Meanwhile, the World Health Organisation is encouraging people to continue using the AstraZeneca vaccine.

Director-general Tedros Ghebreyesus says the benefits of the jab outweigh the risks.
The country's biggest ever Covid-19 vaccination rollout is taking place in Dublin this weekend.

3,800 people will receive the jab in DCU today and tomorrow.

Over 85s will get their second dose, and 75 to 79-year-olds will get their first dose.

Dr Ray Walley, a GP advisor to the HSE on Covid, says it's an historic day:
The Irish Cancer Society says the resumption of the AstraZeneca vaccine here will come as a welcome relief for cancer patients.

Spokesperson, Paul Gordon hopes it'll speed up their vaccinations:
Local figures:
10 additional deaths from covid 19 have been confirmed and 507 new cases.

216 of the cases are in Dublin, 40 in Kildare, 29 in Galway, 24 in Offaly, 18 in Tipperary, 16 in Laois and five in Westmeath.

336 Covid patients are hospitalised, of which 87 are in ICU.

The 14 day incidence rate is 150.5 per 100 thousand.
Offaly still has the highest rate in the country at 364.