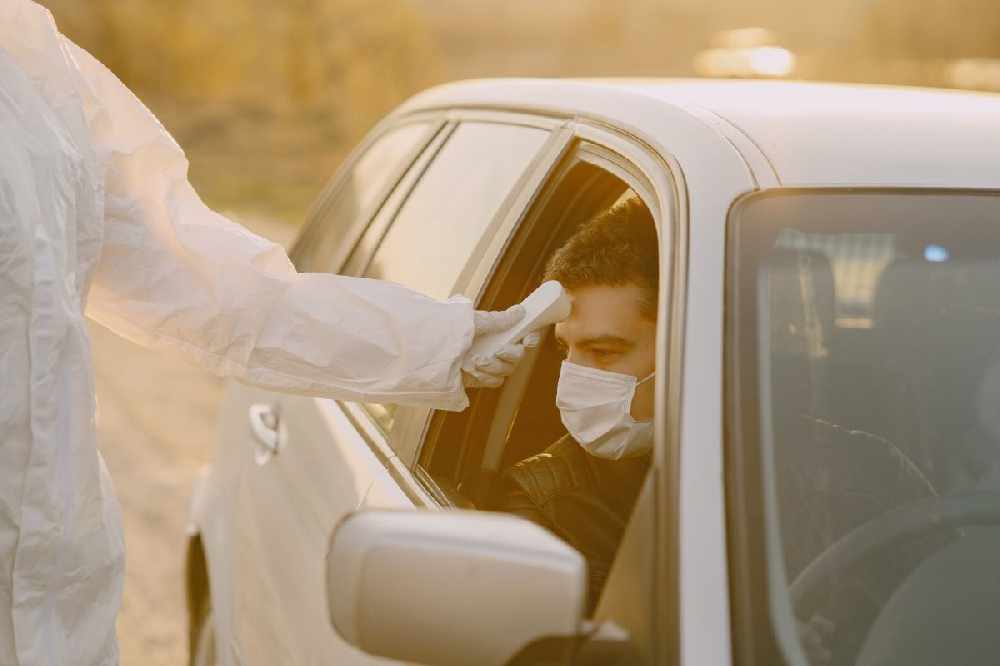 Laois is the only midlands county to have an increase today.
Latest figures:
There have been no new deaths reported to the Health Protection Surveillance Centre today.
There has been a total of 1,777 COVID-19 related deaths in Ireland.
As of midnight Friday 28th August, the HPSC has been notified of 142 confirmed cases of COVID-19. There is now a total of 28,720 confirmed cases of COVID-19 in Ireland.
Of the cases notified today;
74 are men / 66 are women
69% are under 45 years of age
32 are confirmed to be associated with outbreaks or are close contacts of a confirmed case
19 cases have been identified as community transmission
59 in Dublin, 20 in Kildare, 14 in Donegal, 14 in Limerick, 8 in Wexford, 6 in Tipperary and the remaining 21 are located in Carlow, Clare, Cork, Kerry, Kilkenny, Laois, Louth, Mayo, Meath and Wicklow.
The HSE is working to identify any contacts the patients may have had to provide them with information and advice to prevent further spread.
The COVID-19 Dashboard provides up-to-date information on the key indicators of COVID-19 in the community.
Dr. Ronan Glynn, Acting Chief Medical Officer, Department of Health, said; "Today marks 6 months since our first case of COVID-19. It has been a very difficult time for many and few have been left untouched in some way by the negative effects of this pandemic.
"However, it has also been a time of incredible solidarity, a time when a sense of community has come to the fore. We have seen innovation, cooperation, volunteerism and charity, and kindness on an enormous scale. Our frontline workers have stepped up again and again. But underpinning it all has been each person playing their part by making the right choices, many times, each day. Together, we have broken the chains of transmission and flattened the curve. As cases rise again, it is these same behaviours that will once again make the difference, protecting ourselves, our families and our communities.
689 cases have been confirmed in Westmeath, Offaly has had 622 people diagnosed with the illness and 382 people in Laois have tested positive. These figures were measured at midnight on Thursday 27 August.
House parties:
People who have more than six people in their home won't face criminal prosecution.

Government had been considering the move following the recent increase in Covid-19 clusters in private dwellings.

However it'll remain a civil matter after civil liberty concerns prompted it to scrap the measure.

Fianna Fail TD and Barrister, James Lawless, says public pressure should be enough to enforce compliance:
Mortgages:
46,000 accounts are still availing of the mortgage payment break.

The scheme was introduced following the outbreak of Covid-19 in Ireland and was brought in for three months - which was then extended to six months.

86,000 banking customers in all availed of the system.

The Banking and Payments Federation say of those who have left the scheme, 90 percent are now making full repayments.
UK schools:
Union leaders in Britain say new British government guidelines for schools in England should have been received "months ago".

Yesterday, Westminster said secondary pupils in local lockdown areas may need to spend two weeks in the classroom, then two weeks at home.

It's also suggested entire year groups could have to self-isolate if one student gets coronavirus.

Sue Hannam, a headteacher in Birmingham, says she wishes they'd been given more notice:
Northern Ireland:
89 people have tested positive for Covid-19 in Northern Ireland today.

In the last seven days 444 new cases have been identified there in the past seven days, and brings the total to 7,138.

No new deaths have been reported.
Spikes:
Ireland could face spikes in Covid-19 infections every couple of months, according to a public health expert.

It's six months since the first case was identified in the Republic - since then 1,777 people have lost their lives with the disease and 28,578 people have tested positive.

The country now has a higher incidence rate over two weeks than Sweden, according to latest figures from the ECDC.

The Zero Covid group has created a model which predicts peaks of the disease every two to four months until a vaccine is found.

Professor Anthony Staines says when the current case numbers fall, there needs to be a serious conversation:
France:
France reported more than 7-thousand new coronavirus cases yesterday - the highest figure since March.

The health ministry's described the rise in infections as "exponential".

There hasn't been a spike in the number of deaths or hospital admissions related to Covid-19, though.
House parties:
The Tanaiste Leo Varadkar is asking people to limit the number of visitors to their house to six.

He says 90% of clusters are happening in private homes.

Justice Minister Helen McEntee says this law applies to house parties too but it won't be a criminal offence:
Pubs:
Publicans claim a new 16 million euro support package for the industry is 'woefully inadequate'.

Pubs that are currently closed will be able to apply for a Restart Grant of up to 35,000 euro.

Gardai are also to be given the power to close a pub or restaurant for up to 30 days for breaking Covid-19 laws.

Donall O'Keeffe, the chief executive of Licensed Vintners Association, says the support package is 'completely underwhelming':
Kerry TD Michael Healy-Rae says the 16 million euro support package is an insult to publicans:
Up surge in cases:
An infectious diseases expert says the country could soon have 'a tsunami' of Covid-19 cases if the current trend continues.

It's after 127 new cases were reported yesterday, spread across 21 different counties.

8 people were hospitalised with the virus in just 24 hours, which the acting chief medical officer, Ronan Glynn, said was concerning.

Professor Sam McConkey, from the RCSI, says more testing and contact tracing is needed to stop the recent trend:
Garda powers:
Gardai have been given the power to close a pub or restaurant breaking Covid 19 laws for up to 30 days.

The Justice Minister says most premises have been complying with the regulations.

But Helen McEntee says there's been an increase in those that aren't - and the new laws will help to tackle that:
UK:
English secondary schools in areas with local lockdown measures could have to use a rota system to limit the number of students attending at any one time.

Britain's Department for Education says a staggered approach will keep to a minimum the level of people that pupils come into contact.

The guidance suggests teenagers spend two weeks in the classroom, followed by a fortnight studying at home.
Local figures:
There are 127 new cases of Covid 19 in the Republic and no new deaths.

New National Public Health Emergency Team figures show the total number of infections has reached 28,578.

The death toll is at 1,777 and 80 per cent of the cases notified today are in people under the age of 45.

52 are in Dublin, with 13 in Monaghan, 9 in Tipperary and 8 each in Meath, Wexford and Roscommon.

The remaining 29 are in 15 other counties including Offaly and Westmeath. Kildare.
688 cases have been confirmed in Westmeath, Offaly has 621 and 382 people in Laois have been diagnosed with the illness. These statistics were rmeasured at midnight on Wednesday 26 August.
There have been nearly 1,600 cases of Covid-19 in the country in the past two weeks.

Acting chief medical officer, Ronan Glynn, is urging people to take action to slow the spread of the virus: