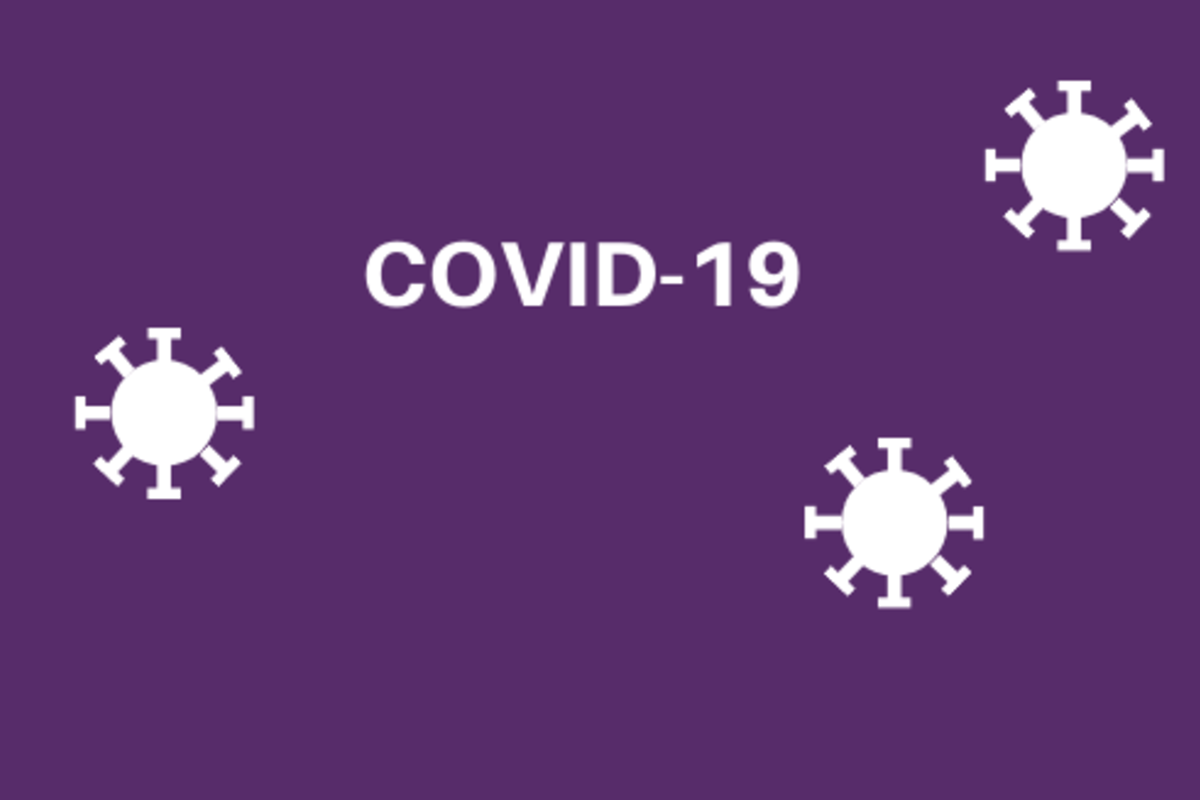 National news updates on Monday 5th October.
Latest cases:
There have been no new deaths reported to the Health Protection Surveillance Centre today.
There has been a total of 1,810 COVID-19 related deaths in Ireland.
As of midnight Sunday 4th October the HPSC has been notified of 518 confirmed cases of COVID-19. There is now a total of 38,549* confirmed cases of COVID-19 in Ireland.
Of the cases notified today;
252 are men / 266 are women
68% are under 45 years of age
30% are confirmed to be associated with outbreaks or are close contacts of a confirmed case
78 cases have been identified as community transmission
134 in Dublin, 53 in Cork, 49 in Limerick, 34 in Donegal, 32 in Meath and the remaining 216 cases are spread across 20 counties.
Dr. Tony Holohan, Chief Medical Officer, Department of Health, said; "We have seen in recent days a significant and concerning deterioration in the epidemiological situation nationally.
"It is vital that we do everything in our power now to arrest the current trajectory nationally and very substantially suppress the virus back down to a low level of transmission in advance of the winter months.
"Do not become distracted from the core public health messages; wash hands regularly, keep your distance, wear face coverings where appropriate, avoid crowded environments, cut your social contacts down to minimum levels, know the symptoms and isolate yourself and contact your GP immediately if you experience them."
Dr. Ronan Glynn, Deputy Chief Medical Officer, Department of Health, said; "Our core priorities have to be protected. We must work together to keep our non-covid health services open, keep our children in education and protect the lives of the most vulnerable to this disease.
Laois has had 497 people test positive for the illness, with 754 people contracting the virus in Offaly, while Westmeath's total stands at 798. These figures were measured at midnight on Saturday 3 October.
Schools:
The country's largest secondary teachers' union is demanding a review of school openings, if the country moves to Level 5 restrictions.
Under the Living with Covid-19 plan, schools would stay open, with protective measures in place.
The ASTI is calling for a comprehensive review of the medical guidance, to ensure it's safe for second-level schools to remain open.
Meanwhile, The Teachers Union of Ireland says its members are extremely worried about their health and safety, and it wants urgent engagement with the government.
If we're brutally honest, as a people we could better adhere to existing restrictions as they stand. Let's collectively put that right rather than going nuclear just yet.

— Barry Cowen (@CowenBarry) October 4, 2020
Renters:
There are calls for the blanket ban on rent evictions to be re-introduced amid the possibility of further restrictions.
Sinn Féin's Housing Spokesperson, Eoin Ó Broin, says renters are going to hit the hardest again:
EU:
The President of the EU Commission is to self isolate after she was informed that she was at a meeting with a person who tested positive for Covid-19.
Ursula von der Leyen tweeted this morning that the meeting took place last Tuesday.
She wrote that she tested negative on Thursday and is being tested again today.
Hospital:
The Government party leaders will meet with the Chief Medical Officer today to discuss the recommendations.
141 people were being treated for Covid-19 in Irish hospitals last night.
Figures from the HSE show that 36 people with the disease or suspected of having the virus were in ICU.
The highest number of people in hospital with Covid-19 was in mid-April.
Independent TD, Michael McNamara, who chairs the Covid committee, says the public needs to know what's going on:
There are concerns about the impact a second lockdown would have for businesses across the country, which are already struggling to survive.
Chief Economist of AIB Bank, Oliver Mangan, says it's very worrying:
A Fianna Fáil backbencher claims the country moving to Level 5 would be "completely disproportionate".
Dublin TD Jim O'Callaghan, the party's former Justice spokesperson, says the government shouldn't follow NPHET's recommendations:
Face coverings can help to reduce the spread of #coronavirus. They should:
✅ cover the nose & go under the chin
✅ fit snugly against the side of the face  
✅ be secured with ties or ear loops  
✅ include at least 2 layers of fabric  
✅ allow for unrestricted breathing pic.twitter.com/FPHqPQz7FZ

— HSE Ireland (@HSELive) October 5, 2020
Cinemas:
Cineworld is considering the closure of its cinemas due to the impact of Covid-19.
The news comes after the announcement that upcoming James Bond film No Time To Die has been pushed back to April, after it was set to be released in cinemas next month.
The cinema chain operates one Irish cinema on Parnell Street in Dublin and 128 sites in the UK.
In a statement, the company said that it's considering the temporary closure UK and US cinemas, but a final decision has not yet been reached.
Remote working:
NUI Galway wants to find out how the longer time spent working remotely during the pandemic has affected workers.
It's calling on people to take part in its second survey on the effect working from home has had on them over the last six months.
The information collected will ensure the correct supports are in place for them.
NUI Galway Professor Alma McCarthy says they need to have good broadband but it isn't the main problem:
Northern Ireland:
The North's Deputy First Minister, Michelle O'Neill has said any form of short lockdown in Northern Ireland would only work, if it is across the entire island.
Due to rising case numbers there are considerations in the North to bring in a two week 'circuit breaker' lockdown.
The concept would involve a two week shutdown - which in theory gives public health officials an extra month in the fight against Covid-19.
Business:
Businesses are calling on the Government to publish the medical evidence to justify a move to Level 5 Covid-19 restrictions.
Ibec says after six months people are still getting vague and changing criteria in the fight against the spread of the virus.
It comes as the group is predicting a smaller than expected decline of just 2.6 per cent in the Irish economy next year.
It's calling for a cut in the Vat rate to nine per cent in next week's budget to try and prop up hospitality businesses.
The business lobby group's chief economist Ger Brady says the pandemic has created two completely different economies:
Level 5:
The government will consider today whether to place the country back into a second lockdown.
The National Public Health Emergency Team has recommended all counties be moved to level five restrictions.
The news on Saturday that there had been more than 600 cases of COVID-19 reported that day prompted an emergency meeting of the National Public Health Emergency Team.
More than 3,500 cases of Covid-19 were reported on either side of the border over the past three days.
Under the chairmanship of Chief Medical Officer Dr Tony Holohan for the first time since July, it's recommendation caught those in government buildings completely by surprise.
NPHET has said every county should move to the most severe level of restrictions and return to essentially a full lockdown.
Public Health Officials said level five is now needed for four weeks to deal with the increasing spread of the virus.
If adopted it would mean all social visits would be banned, travel restricted to exercise within 5 kilometres of your house and all but essential service work should be done from home.
All but essential retail shops would have to close and cafes & restaurants move to takeaway only for the entire month of October.
Anger and surprise greeted the news in government circles, with former Minister Barry Cowen calling it the nuclear option.
Some Ministers have wondered if NPHET is playing a political game - asking for level five when it wants level four and to perhaps scare people into changing their behaviour, though that would be out of character with how NPHET has acted to date.
But when the cabinet meets this afternoon they will want to know why such an escalation is justified - and there are fears about what the impact socially and economically will be.
The CMO will first meet with the coalition party leaders - and he'll have to convince them it's the right plan before trying to convince the country.
Infectious diseases specialist Professor Sam McConkey says even where the rates are relatively low, the outbreak is growing:
UK:
A UK government minister insists the technical glitch there, which led to nearly 16,000 coronavirus cases going under-reported has now been fixed.
Public Health England has confirmed those involved have all received their test results.
But it means a big backlog for NHS Test and Trace teams.
UK Work Minister Therese Coffey says the matter must continue to be monitored.
Dr Gabriel Scally, says the current system there is failing badly:
Face masks:
The law requiring face coverings on public transport has been extended.
It was due to run out at midnight last night, however the Department of Health has now pushed it out to November 9th.
The rules brought in back in July are credited with raising mask-wearing rates on trains, buses and trams to around 90 per cent.
Dermot O'Leary, general secretary of the National Bus and Rail Union, says extending the fines is the right move:
France:
Paris is being placed on 'maximum alert' over a rise in coronavirus cases.
The office for France's Prime Minister's confirmed it means all bars in the country's capital will have to completely shut from tomorrow.
The measures - which also cover the region around the city - will be in place for 15 days, and officials will release more details later.
I will adhere to whatever guidelines are put in place if level 5 comes into play but I have very serious concerns for the emotional and mental toll this is going to take on many people. This needs to considered in the national health strategy.

— Niall Breslin (@nbrez) October 4, 2020
Local figures:
364 new cases of Covid 19 have been confirmed in the Rupublic and there are no new deaths.
100 cases are in Dublin, 55 in Cork, 31 in Donegal, 24 in Limerick, 23 in Galway,17 in Clare, 14 in Sligo, 13 in Roscommon, 10 in Kerry, 8 in Tipperary, 8 in Wicklow, 7 in Kildare, 6 in Kilkenny, 6 in Offaly, 5 in Cavan, 5 in Mayo, 5 in Meath, with the remaining 27 cases in 9 counties.
The rest of the cases are spread across 20 other counties.
74 per cent of the new infections are in people under the age of 45, with the total number of positive tests to date at 38,032.