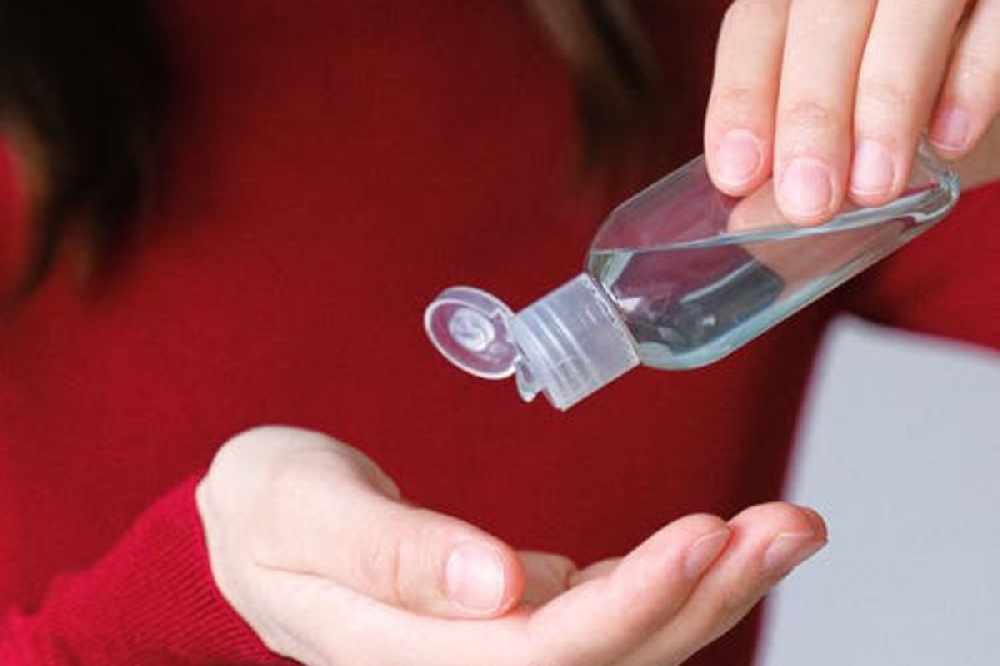 National news updates on Thursday 24th September.
Daily Figures:
The Health Protection Surveillance Centre has today been informed that 3 people with COVID-19 have died.
There has now been a total of 1,797 COVID-19 related deaths in Ireland.
As of midnight Wednesday, 23 September, the HPSC has been notified of 324 confirmed cases of COVID-19. There is now a total of 33,994* confirmed cases of COVID-19 in Ireland.
The latest local figures provided by the Department of Health as of Tuesday the 22nd of September are as follows:
Westmeath 745, Offaly 700 and 436 in Laois, that means a total for the midlands region of 1,881 confirmed cases to date.
Of the cases notified today;
·169 are men / 155 are women
·64% are under 45 years of age
·52% are confirmed to be associated with outbreaks or are close contacts of a confirmed case
·81 cases have been identified as community transmission
·167 cases are in Dublin, 42 in Donegal, 34 in Cork, 13 in Monahan, 12 in Kildare, 8 in Cavan, 6 in Limerick, 6 in Meath, 6 in Roscommon and 5 in Wicklow, with the remaining 25 cases in 11 counties.
The HSE is working to identify any contacts the patients may have had to provide them with information and advice to prevent further spread.
The COVID-19 Dashboard provides up-to-date information on the key indicators of COVID-19 in the community.
Dr Ronan Glynn, Acting Chief Medical Officer, Department of Health, said: "Public health doctors are coming across more cases arising from people who are close contacts of confirmed cases and are not restricting the movements.
"Remember that COVID-19 is highly contagious and you can be infectious without symptoms. If you are a close contact of a confirmed case please follow the guidelines on hse.ie and restrict your movements for 14 days – do not go to school or work, do not have visitors to your home, do not go to the shop or pharmacy unless it is absolutely necessary."
"Please avail of a test when it is offered. Last week 1 in 10 close contacts who had a test were found to be positive – many of them had no symptoms."
Prayer:
The head of the catholic church in Ireland is calling for a Family Rosary Crusade against Covid-19 during the month of October.
Archbishop Eamon Martin says the past 6 months have reminded people of the domestic church of the sitting room and kitchen - that meets every time a family prays together.
He's encouraging people to pray the rosary every day next month.
Northern Ireland:
189 new cases of Covid 19 have been identified in the north.
There have been no new coronavirus related deaths.
The death toll in Northern Ireland remains at 577.
There have been 9,950 cases of coronavirus north of the border.
Meanwhile, 43 Covid notices have been issued in South Belfast, between yesterday evening and 3 am this morning.
In addition 14 prohibition notices and one Community Resolution Notice were also issued.
Police say parents and guardians who allow young people to visit friends and go to parties are not helping the situation.
Students:
The government has urged anyone providing student accommodation to be flexible this year.
Many students won't need full time accommodation as their courses will be mainly done online.
The company running on-campus accommodation at NUI Galway has confirmed it will refund students who don't no longer need it.
Minister and Green Party Leader Eamon Ryan says on-campus and private providers elsewhere should do the same:
Pub:
Gardai have formally objected to the Berlin Bar in Dublin getting its licence renewed.
It's after footage emerged of alleged non-compliance with Covid 19 social distancing rules.
Last month, a video went viral of a masked staff member of the Berlin Bar on Dame Street Dublin pouring shots into the mouths of dancing customers.
The event had been advertised as 'a very boozy baked brunch with your buds'.
The bar's manager described the video at the time as '20 seconds of madness 'and that 'it didn't reflect what went on that day.'
Today gardai went to the Dublin District Court and formally objected to the Berlin Bar retaining its licence.
A garda sergeant told the Judge it was on the basis of non-compliance with covid regulations.
A full hearing will take place next month
Next 10 days critical:
The Taoiseach says the coronavirus situation over the next ten days is "critical" for a number of counties.
Cases are rising in a number of areas - and people are being urged to reduce the amount of people they socialise with.
NPHET is meeting today to discuss if more counties should be moved to Level 3 of restrictions alongside Dublin.
Michael Martin says the government will act urgently if tougher measures are needed:
Charities:
Charities need 445 million euro to survive in 2021.
That's according to the national association of charities, The Wheel, which is calling for the government to make that figure available in the budget.
The group is calling for the government to provide further Covid-19 support, and put sustainable funding arrangements in place.
Ivan Cooper, Director of Public Policy at The Wheel, says demand is up while funding is down:
Taoiseach:
The Taoiseach has visited Oliver Bond Flats in Dublin, following a rave attended by hundreds of young people last weekend.
Michael Martin's promised immediate action to improve local facilities and committed to a wider regeneration of the area.
Community activist Liz O'Connor met him - and hopes the visit will lead to some changes:
Winter plan:
900 additional acute beds are to be provided across the hospital system to help deal with demand over the winter.
A 600 million euro plan launched today aims to support the country through what will be one of the most challenging flu seasons on record.
The main focus of the plan is to build capacity in the system as well as a major drive to increase the uptake of the flu vaccine.
Director General of the HSE Paul Reid says the money being provided this winter is a 12 fold increase on last years plan:
Damage to young people:
The World Health Organisation says even a mild form of Covid-19 can cause serious damage to a young person.
Executive director Dr. Mike Ryan says this generation shouldn't be complacent:
Scottish students:
More than 1,000 university students across Scotland are self-isolating, after coronavirus outbreaks thought to be linked to freshers' week.
More than 600 people are now in quarantine in Glasgow, with another 500 in Dundee.
Those affected have access to food and essentials, and none have needed hospital treatment.
Britain:
The British Labour Party leader says new coronavirus restrictions in England and Wales are "necessary" - but weren't "inevitable".
From today, pubs and restaurants there will have to shut from 10pm - and people are being encouraged to work from home again if they can.
Keir Starmer's blamed the UK government's failures for the recent rise in infections - saying they're not an act of God:
Intensive care:
The number of patients in intensive care with Covid-19 is being described as "worrying".
17 people are currently being treated with the virus in ICU, with 9 confirmed cases on ventillators.
An average of 1 to 2 new critical care admissions are being seen every day, with a rising number under the age of 45.
Dr. Catherine Motherway, Consultant in Intensive Care Medicine at University Hospital Limerick says it's concerning:
Professor Philip Nolan says they're noticing a clear pattern in ICU:
We all need to know the signs of #COVID19. If you have a cough, fever, breathing difficulties or experience changes in your sense of taste or smell it might mean you have it & could pass it on. If you have any symptoms, self-isolate & phone your GP for a free consultation. pic.twitter.com/DIXGeTNeIl

— HSE Ireland (@HSELive) September 23, 2020
German classification:
Dublin has been classed as an 'increased risk' area for Covid-19 infection by German authorities.
The change was made due to the recent increase of cases in the capital.
Passengers arriving into a German airport from Dublin must now take a Covid-19 test and isolate until they receive results.
Tracing back cases:
The current increase in cases can be traced back to June according to the chair of the state's Covid-19 modelling group.
However, Professor Phillip Nolan doesn't think its down to the accelerated re-opening of the country in the summer:
Reducing social groups:
Health officials will meet today amid growing concerns over the rise in coronavirus cases in a number of counties.
The National Public Health Emergency Team is particularly concerned about Louth, Waterford and Donegal - where a third of recent cases are among 15 to 24 year olds.
30 of yesterday's 234 cases were in Donegal, and a further two deaths were recorded nationally.
Acting Chief Medical Officer Ronan Glynn says we should all choose a small number of people to socialise with in the coming weeks:
Dr. Glynn says it's not the time for house parties or large family gatherings: