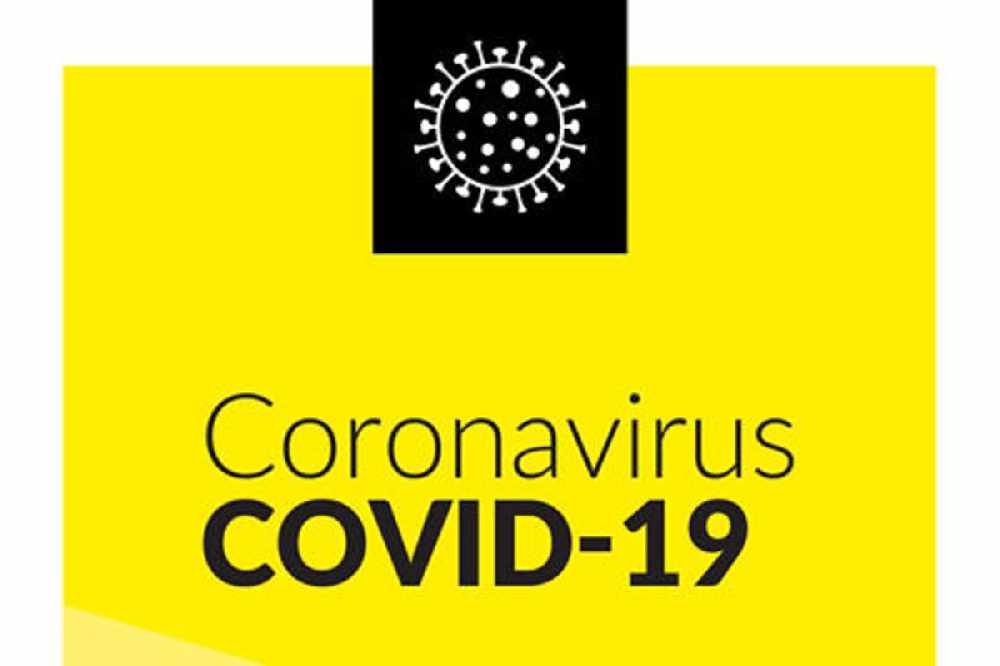 National news update on Tuesday 15th September.
Latest figures:
The Health Protection Surveillance Centre has today been informed that 3 people with COVID-19 have died.
There has now been a total of 1,787 COVID-19 related deaths in Ireland.
As of midnight Monday 14th September, the HPSC has been notified of 357 confirmed cases of COVID-19. There is now a total of 31,549* confirmed cases of COVID-19 in Ireland.
Of the cases notified today;
185 are men / 172 are women
63% are under 45 years of age
38% are confirmed to be associated with outbreaks or are close contacts of a confirmed case
60 cases have been identified as community transmission
218 in Dublin, 18 in Louth, 12 in Waterford. 11 in Kildare, 9 in Cork, 8 in Kerry, 8 in Limerick, 8 in Meath, 7 in Westmeath, 6 in Wicklow, 5 in Offaly, 5 in Roscommon, 5 in Mayo, 5 in Tipperary and the remaining 32 cases are located in Carlow, Cavan, Clare, Donegal, Galway, Kilkenny, Laois, Leitrim, Monaghan, Sligo and Wexford.
The HSE is working to identify any contacts the patients may have had to provide them with information and advice to prevent further spread.
The COVID-19 Dashboard provides up-to-date information on the key indicators of COVID-19 in the community.
Dr. Ronan Glynn, Acting Chief Medical Officer, Department of Health, said; "In the first half of 2020, Ireland responded swiftly to a new and unpredictable pandemic. Our collective response suppressed the curve, saved lives and put us on a solid foundation to deal with COVID-19 going forward."
"Now, we must focus on our response to the pandemic in the medium term. Today, Government launched a 5-Level framework. At the heart of this framework are three core messages;
1. Simple measures taken by everyone are our best defence against COVID-19.
2. No single measure will work in isolation, what matters is combination prevention.
3. Continued cooperation and solidarity across society remains central to our response.
"The basic preventions against the spread of COVID-19 remain unchanged; wash your hands regularly, physically distance from others including friends and family, wear a face covering, know the symptoms and what to do if you experience them."
Cabinet:
The Dail have been suspended until next week.
The cabinet is to self isolate.
Earlier the Heath Minister began to feel unwell.
He's is to contact his GP to begin the process of being tested.
Pubs:
Publicans outside Dublin can welcome back customers from Monday.
Under the governments roadmap pubs that don't serve food can open their doors again, as long as they follow Failte Ireland guidelines.
However, due to the spread of the disease in the capital, pubs in the city will remain closed.
Daniel Smith is a barman at Grogan's - he says they didn't buy in new stock because they expected not to be allowed reopen:
Face masks:
Paul Rudd is the latest celebrity to star in a public service film in the US urging people to wear masks.
Robert De Niro, Kaitlyn Dever and Jamie Foxx have previously taken part in films for the campaign Mask Up America.
In the video, the 51-year-old actor - who's known for his youthful looks - says New York governor Andrew Cuomo asked him to help spread the message to millennials:
Living with COVID-19 plan:
The National Public Health Emergency Team is keeping Ireland locked up like North Korea.
That's just one of the reactions from businesses and groups to the Government's plan for living alongside Covid-19.
Ryanair which has been critical of the Government's policies on international travel have compared NPHET to the dictator Kim Jung Un by saying the group is keeping Ireland locked up.
The airline wants the green list to be updated immediately.
The country will follow the proposed EU traffic light system for international travel, which will be finalised on October 13th.
The Irish Travel Agents Association says its disappointed there won't be any update until then, saying there needs to be clarity for the sector as soon as possible.
Meanwhile, the Irish Tour Operators Association has accused the Taoiseach of being misleading by saying there's been no restrictions on people entering Ireland.
Though it's been expected, there is anger among publicans in Dublin to the announcement they won't be allowed open on September 21st.
"Empty gestures and hallow words" is how the Licensed Vintners Association described the decision - which is the fourth time their reopening has been delayed since closing in March
While, pubs themselves in the capital are calling for them to be given a chance to show they can be a safe environment.
Meanwhile, a health expert says today's plan is a step in the right direction.
However, Tomás Ryan, Associate Professor at Trinity College Dublin says it doesn't address the rising number of covid cases in the capital:
But Labour leader Alan Kelly says there's significant confusion about the measures:
Dublin:
The government's new COVID roadmap has been described as confused and confusing.
The plan contains five levels of restrictions based on how many cases of COVID there are in a particular county.
The country is on level two nationwide but there are further restrictions in Dublin.
People in the capital are being asked not to leave the county if they don't have to and a maximum of six people from two households can now meet.
Taoiseach Micheál Martin has rejected criticism of Dublin being left in a sort of halfway house:
The capital is hovering between Level 2 and Level 3 with pubs not allowed to reopen, as well as specific restriction on household visits and crowds at sporting events.
Tanaiste Leo Varadkar has appealed to people in the city to limit their movements:
Quarantine:
HIQA says international evidence shows people with mild to moderate COVID-19 are unlikely to be infectious beyond 10 days from their first symptoms.
The self isolation period has been reduced from 14 days to 10, while the testing process for children is now less invasive.
The quarantine period for a close contact of a confirmed case remains 14 days.
Dr Mairin Ryan from HIQA says patients with severe to critical symptoms and those who are immunocompromised may be infectious for 20 days or more:
Green list:
The government will review the travel greenlist on Thursday.
The list of countries it's safe to travel to hasn't been updated since last month.
The new criteria will mean countries with a COVID incident rate of less than 25 cases per 100,000 will be on the list.
That would mean countries Germany, Poland, Iceland, Lithuania, Finland and Sweden would be added to the travel list on today's figures.
Northern Ireland:
79 new cases of Covid 19 have been reported in the north.
There has been one new coronavirus related death.
It brings the death toll to 571 in Northern Ireland.
The total number of cases since the start of the pandemic now stands at 8,502.
Taxi:
Taxi representative groups have handed a list of demands into the Department of Finance following a significant protest in Dublin.
They're calling for a financial package that would include something similar to the wage subsidy scheme, and continued access to bus lanes.
Thousands of drivers drove through the streets of Dublin to voice their frustration at the lack of government support.
Kevin Barrett, who traveled from Tipperary for today's protest, says most taxi drivers are struggling to get by at the moment:
Mortgages:
67 thousand households were on mortgage breaks at the end of May.
By August almost half of the loan breaks on residential mortgages had ended.
The Central Bank says customers with a history of repayment difficulty and engagement with their lender were more likely to avail of the service.
Testing:
COVID-19 testing for children is to become less invasive.
Previously, the test involved samples from the nose and throat.
HIQA says children will now be given a nasal swab which doesn't go as deep as the previous test.
Dr Máirín Ryan, HIQA's Deputy CEO and Director of Health Technology Assessment, says the new test will be easier:
SMEs:
One in every five small and medium businesses ran at a loss during lockdown.
Researchers believe Irish SMEs lost between six and ten billion euro between March and June.
They say that figure could rise as high as 15 billion euro by the end of the year.
Conor O'Toole from the ESRI says it's left many with their savings accounts depleted.
Dublin pubs:
Drink-only pubs in Dublin won't be able to reopen next Monday, and new restrictions are set to be announced for the capital today.
The measures will be included in the new roadmap for living alongside Covid-19 this morning.
It will contain a five-tier system where different counties will have different restrictions based on the prevalence of the virus locally.
Most counties will be put on level two at the moment, but Dublin is expected to be placed on level three.
Professor of infectious diseases, Jack Lambert, says it would be wrong not to allow Dublin pubs to reopen.
Eye Test:
14,400 people have been waiting at least 18 months for an outpatient eye appointment in hospital.
That's nearly 2,800 more than in March, when the Covid-19 pandemic began.
A total of nearly 44,000 people are on the waiting list for their first outpatient appointment with an ophthalmologist.
Kevin Kelly, from the National Council for the Blind, says the waiting lists are very concerning.