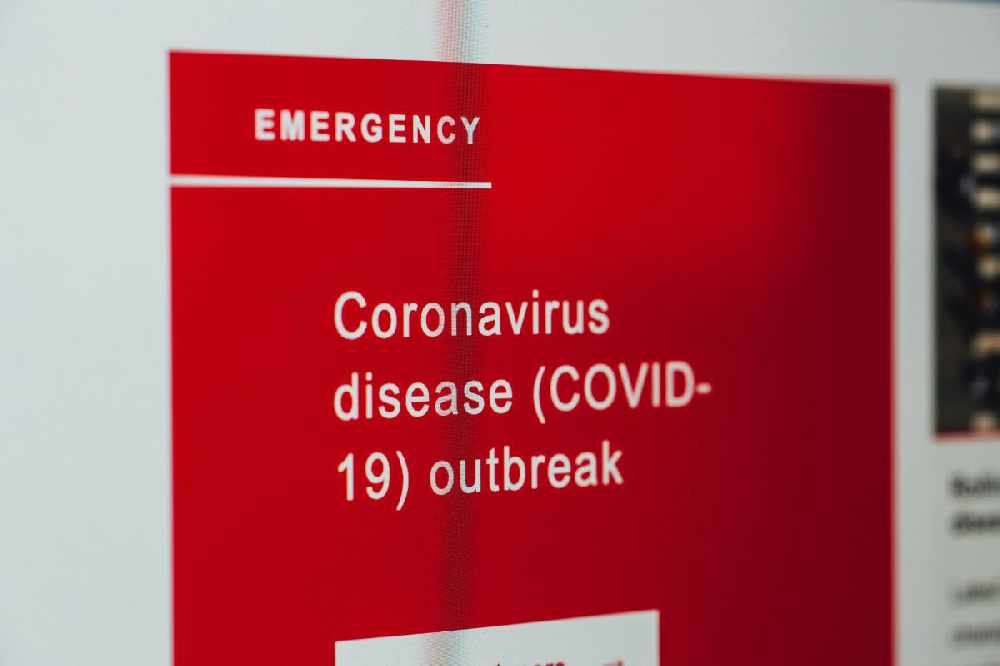 National news updates on Wednesday 12th August.
Latest figures:
There has been one new death reported to the Health Protection Surveillance Centre today.
There has now been a total of 1,774 COVID-19 related deaths in Ireland.
As of midnight Tuesday 11th August, the HPSC has been notified of 40 confirmed cases of COVID-19. There is now a total of 26,838* confirmed cases of COVID-19 in Ireland.
Of the cases notified today;
21 are men / 19 are women

75% are under 45 years of age

19 are confirmed to be associated with outbreaks or are close contacts of a confirmed case

13 cases have been identified as community transmission

12 in Dublin, 11 in Kildare, 7 in Offaly, and the rest of the cases are in Clare, Donegal, Limerick, Meath, Roscommon, Tipperary, Wicklow
The HSE is working to identify any contacts the patients may have had to provide them with information and advice to prevent further spread.
The COVID-19 Dashboard provides up-to-date information on the key indicators of COVID-19 in the community.
Dr Ronan Glynn, Acting Chief Medical Officer, Department of Health, said; "When NPHET tracks and analyses COVID-19's progression in Ireland, we take into account much more than daily figures. Although today's number is positive relative to what we saw last weekend, we remain concerned about both the number of cases that are being reported and their distribution across the country.
The five day average for reported cases nationally is now at 75 per day. Even when we exclude Kildare, Laois and Offaly from this, it remains significantly elevated for the rest of the country at 31 per day - it is worth recalling that in late June, the five day average for cases reported was less than 10. In light of this, I ask people to continue to hold firm and continue to closely follow public health advice."
Professor Philip Nolan, Chair of NPHET Irish Epidemiological Modelling Advisory Group, said "Due to the nature of how this virus spreads, there can be a delay between when it seeds and when we see it emerge in our communities. For this reason, we work in 14 day and five day average periods in order to ensure that we are seeing the full picture of how the disease is behaving in Ireland. While today's figures are relatively low in the context of this particular week, it is important that we remember that this is a long game.
"We know that COVID-19 transmits when people come into close contact with one another. When we ask you to follow public health measures and adhere to public health advice, it is with the sole aim of limiting this disease's opportunity to spread through this close contact. It's important that everyone in Ireland knows the things they can do in their own communities to help."
"They are: limiting our contacts, avoiding crowded indoor settings, close attention to hand and respiratory hygiene, wearing a face covering where appropriate, using the COVID Tracker App and self-isolation at the first sign of symptoms. These apply countrywide, not just in the counties of Kildare, Laois and Offaly."
Dr Siobhán Ni Bhriain, Consultant Psychiatrist and HSE Integrated Care Lead, said, "Testing is a vital component of our national response to COVID-19. It enables us to find as many cases as possible and quickly isolate them, which helps prevent further spread. We would appeal to people who are referred for testing as close contacts to attend both tests."
"It is very important that if you experience any of the symptoms of COVID-19 - such as cough, fever, shortness of breath, or loss of sense of smell/taste - that you self-isolate immediately, and phone your GP straight away. Do not wait and see. Act quickly. This will limit the chance of this highly infectious virus transmitting further."
*Validation of data at the HPSC led to the denotification of two confirmed cases. The figure of 26,838 reflects this.
Colour coding:
The National Public Health Emergency Team is discussing the recent spike in Covid-19 cases at a meeting this afternoon.
They are also expected to discuss the new colour-coded system of coronavirus warnings.
Health officials are designing the scheme, which will include a red alert for a full lockdown.
Health Minister Stephen Donnelly doesn't think the new system for the coming months will lead to confusion:
We all need to support local businesses at all times but now more than ever. Many of our businesses remain open and others will reopen once the current measures in place to protect us all are lifted.

Make sure to wear a mask when shopping and shop local #ShopLocal #Offaly pic.twitter.com/bP3gwL68Ob

— offalycoco (@offalycoco) August 12, 2020
Europe:
Health officials in a number of EU countries have warned of major rises in new coronavirus cases.
France's prime minister says the country may be going "the wrong way" after almost 1,400 new infections yesterday.
In Germany, there's been a further 1,200 cases recorded with people there encouraged to be "very alert".
Darren McCaffrey from Euronews says they're not the only countries struggling with recent spikes:
Covid plan:
The government's new medium term plan to deal with Covid-19 will aim to get Ireland into a 'status blue' period where the virus is suppressed.
The Irish Times reports the plan, agreed at a Cabinet sub-committee yesterday, will see colour-coded statuses given to areas depending on its levels of coronavirus.
However a blue status will only come into effect when vaccinations or treatments are available.
Meanwhile NPHET will discuss the recent spike in the midlands, and the clusters in meat factories at a meeting later.
It's also likely it'll discuss the government's plans to ban non-essential travel from countries with high rates of the virus.
Infectious diseases consultant Eoghan de Barra supports the proposed 'red list'.
Education:
The Higher Education Education believes there's enough time for Leaving Cert appeals before students are due to start college.
It's after thousands of students in Scotland were marked down by a moderation system, which was suddenly rolled back yesterday.
Round one of the CAO here begins on the afternoon of September 11th, four days after Leaving Cert results are due.
Minister Simon Harris says he's confident there's a strong appeals process in place, and there will be time to go through it:
Test Results:
An IT error caused some patients to receive incorrect details about their Covid-19 tests last week.
One woman got a text message on Saturday to say the result of her test, taken on Friday, was negative - but her test actually took place on Thurday.
She contacted the HSE and was told to continue to self-isolate until the mistake was sorted - meaning she couldn't return to work immediately.
The HSE says there was a short-term issue with the automated texting of negative results for two days last week.
Sinn Féin TD Louise O'Reilly, from the Dáil's Covid-19 committee, says it's a big concern:
Naas:
Siptu held an emergency meeting with management at Naas General Hospital last night after an outbreak of Covid-19 at the facility.
A ward in the hospital has closed to new admissions, and staff and patients are being tested.
It's reported a member of the hospital's cleaning staff tested positive for the virus in recent days.
Immunology professor Paul Moynagh, from Maynooth University, says it's a particular concern given restrictions are in place in Kildare:
Down under:
New Zealand has put its largest city back into lockdown after recording four new Covid-19 cases.
It ends a 102-day streak in the country without a local infection.
A three-day lockdown's been swiftly imposed in Auckland.
Local figures:
There have been 35 more cases of Covid-19 confirmed in the Republic.
While the National Public Health Emergency Team has reported one further death.
Seven in ten cases that were reported today are in people under the age of 45.
While 24 of them are linked to known outbreaks, or are close contacts of another confirmed case.
Just five cases have been identified as community transmission, as health authorities can't pinpoint where those people became infected.
Kildare, Laois and Offaly all have new cases, those three counties are under local lockdown until August 20th.
Figures from the Department of Health measured at midnight on Sunday 9 August show there are 341 cases in Laois, Offaly has 583 confirmed cases and 682 people in Westmeath have tested positive.
Dr. Ronan Glynn has braced the public to expect varying numbers of cases in the coming days.That's due to the large number of people diagnosed with the virus there.
He says the effectiveness of the lockdown in those three counties can't be properly measured until next week at the earliest.