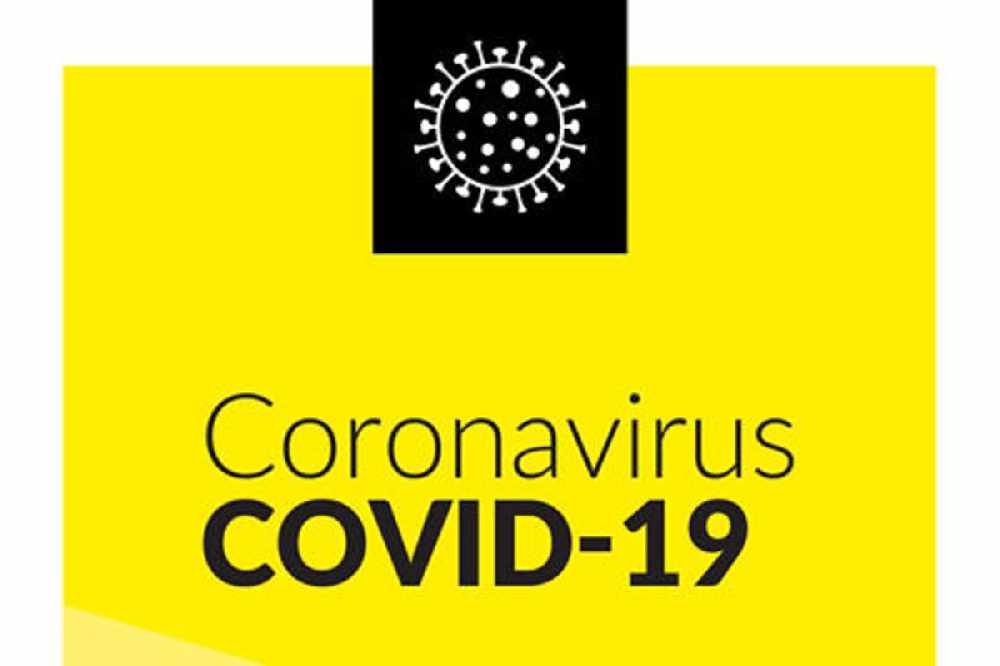 National news updates on Wednesday 28th October.
Figures:
The Health Protection Surveillance Centre has today been notified of 6 additional deaths related to COVID-19.
There has been a total of 1,896 COVID-19 related deaths in Ireland.
As of midnight Tuesday 27th October the HPSC has been notified of 675 confirmed cases of COVID-19.
There is now a total of 59,434* confirmed cases of COVID-19 in Ireland.
Of the cases notified today; 309 are men / 364 are women
65% are under 45 years of age
The median age is 35 years old 199 in Dublin, 104 in Cork, 67 in Meath, 50 in Limerick, 41 in Kildare and the remaining 214 cases are spread across another 20 counties.
As of 2pm today 328 COVID-19 patients are hospitalised, of which 41 are in ICU. 19 additional hospitalisations in the past 24 hours.
Dr. Tony Holohan, Chief Medical Officer, Department of Health, said; "Everyone must be aware of the actions they should take if they have symptoms or are awaiting a test or if they are a contact of a confirmed case.
"If you have symptoms of COVID-19, you must self isolate and phone your GP for further advice.
"If you have been referred for a test or are awaiting a test result, you must self isolate.
"If you are a confirmed case of COVID-19 you must self isolate for 10 days.
"If you are identified or have identified yourself as a close contact of a confirmed case, you must restrict your movements.
"Stay informed on the public health advice around COVID-19 and be prepared to protect yourself and those around you."
The COVID-19 Dashboard provides up-to-date information on the key indicators of COVID-19 in the community. ENDS// *Validation of data at the HPSC has resulted in the denotification of 8 confirmed cases.
The figure of 59,434 confirmed cases reflects this. Today's cases, 14-day incidence rate per 100,000 population and new cases in last 14 days (as of midnight 27 October 2020) (incidence rate based on Census 2016 county population)
County

Today's cases

(to midnight 27OCT2020)

14-Day incidence rate per 100,000 population

(14OCT2020 to 27OCT2020)

New Cases during last 14 days

(14OCT2020 to 27OCT2020)

IRELAND

675

299.0

14,239

Cavan

12

811.3

618

Meath

67

597.8

1,166

Westmeath

14

452.9

402

Sligo

<5

425.7

279

Galway

13

370.8

957

Cork

104

333.0

1,808

Carlow

13

323.2

184

Monaghan

6

322.5

198

Donegal

20

312.8

498

Limerick

50

310.4

605

Longford

8

308.3

126

Kildare

41

289.9

645

Louth

26

287.9

371

Kerry

17

283.0

418

Roscommon

<5

258.7

167

Mayo

<5

257.5

336

Wexford

<5

257.1

385

Dublin

199

256.9

3,461

Laois

6

255.0

216

Clare

15

249.1

296

Offaly

7

228.3

178

Waterford

<5

224.7

261

Leitrim

<5

196.6

63

Kilkenny

5

173.3

172

Wicklow

12

145.3

207

Tipperary

20

139.1

222
UK:
The UK's recorded its highest number of daily Covid-19 deaths since May.
Yesterday, official figures showed a further 367 people died within 28 days of testing positive.
Denilee Vianzon's mother was only 57 when she lost her life two weeks ago in intensive care in Belfast.
She's worried people aren't taking the outbreak seriously anymore:
Vaccine:
The first generation of Covid-19 vaccine is "is likely to be imperfect" and "might not work for everyone" according to the head of the UK's vaccine taskforce.
Kate Bingham also says the global manufacturing capacity for the jabs is vastly inadequate.
Writing in the Lancet medical journal, she says Covid-19 will probably evolve and pose future risks.
Stats:
Ireland has the second highest proportion of workers in Europe whose commute into work before the Covid-19 pandemic was taking an hour or more.
Over one in 10 employees faced the lengthy daily trip - only in Latvia had a higher proportion commuters take as long to get to work.
Just over half of Irish commuters only travelled for 30 minutes or less, according to new figures from Eurostat.
CMO:
The Chief Medical Officer says health officials aren't at the stage of noticing a trend yet with the latest Covid 19 figures.
Last night, a further 720 cases of coronavirus were confirmed and 5 additional deaths.
Four out of the last five days have seen the daily rise in cases stay below one thousand.
Dr Tony Holohan says he's confident of the virus being 'significantly suppressed' in the coming weeks.
But he's insisted the country hasn't turned the corner yet in getting Covid back under control:
National Pandemic Payment:
More than half a million people are now receiving state employment supports.
It follows release of new figures for the numbers receiving the Pandemic Unemployment Payment.
More than 295 thousand people were issued the payment yesterday --- that's almost 52 thousand more than last week
The figures are in addition to the 211,492 people who were reported on the Live Register as of the end of September.
The sector most heavily represented in the figures remains the hotel, restaurants and bar sector, followed by wholesale and retail annd admin support.
The sector least represented is the agriculture, forest and mining industries.
Almost 75,000 of workers on the PUP are under-25, with nearly 14,000 of these signing up for the payment in the last weeks - that's an increase of over 22 percent
Dublin had the greatest number of recipients at 99,157 ... up from about 86,000 a week ago.
County Leitrim has the lowest at 1,703, up from 1,447.
Social Protection Minister Heather Humphreys the latest figures reflect the economic impact of the decision to move to Level 5.
It was announced in the Budget earlier this month that the PUP has been extended until next April... by which time it is expected to have cost the state more than 5.2 billion euro.
Air Travel:
Aer Lingus, Ryanair and the DAA will all renew calls for rapid testing to facilitate air travel later today.
They'll be speaking at the Oireachtas Transport Committee, joined by a representative from Rome Airport where the practice is underway already.
The committee was told yesterday that a common Covid testing regime for European states could be ready within weeks.
Sinn Fein TD Ruairi O Murchu says those who want to fly home for Christmas will be watching progress closely:
Committee:
The HSE will apologise to the 1,971 people who had to notify their own close contacts later today.
People who received a positive result between October 16th and 18th were asked to carry out the task because contact tracing services were overwhelmed.
Representatives from the authority will outline how they intend to avoid a repeat of this to politicians at an Oireachtas Committee later today.
One of the members, TD Gino Kenny, says this situation undermines public confidence in the track and trace system: