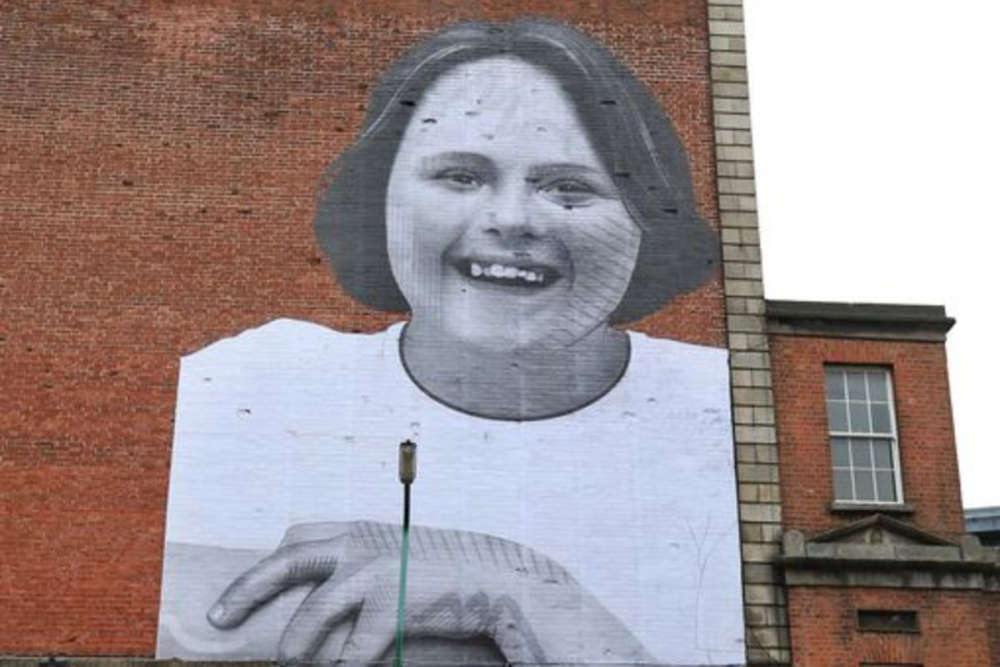 It was created by street artist and activist Joe Caslin, who teaches in Tullamore.
A 60 foot mural of a midlands woman has been unveiled in Dublin City Centre to mark 50 years of Down Syndrome Ireland.
The black and white image, entitled 'Don't Talk Down to Me', is made of paper and located just off Harcourt Street.
21 year old Amanda Butler from Mullingar is enjoying her new found fame:
It's hoped the new mural will help improve awareness.
The artwork was created by Tullamore street artist and activist Joe Caslin.
He says the aim of the project is to get equal treatment for people with the condition:
Barry Sheridan, CEO, Down Syndrome Ireland says;
"On our 50th birthday, we re-dedicate ourselves to a world in which all people with Down syndrome have the opportunity to enhance their quality of life, realise their life's aspirations and become valued members of a welcoming society. We hope this mural will grab people's attention and that our report reveals the need for more action."
Amanda, who lives with her family on a farm, enjoys cooking, is an excellent swimmer and loves music – particularly Westlife and Bruce Springsteen.
She's currently working on developing job skills through her college and hopes to find work in a hospitality, retail or helping to take care of others in childcare or adult day care service.