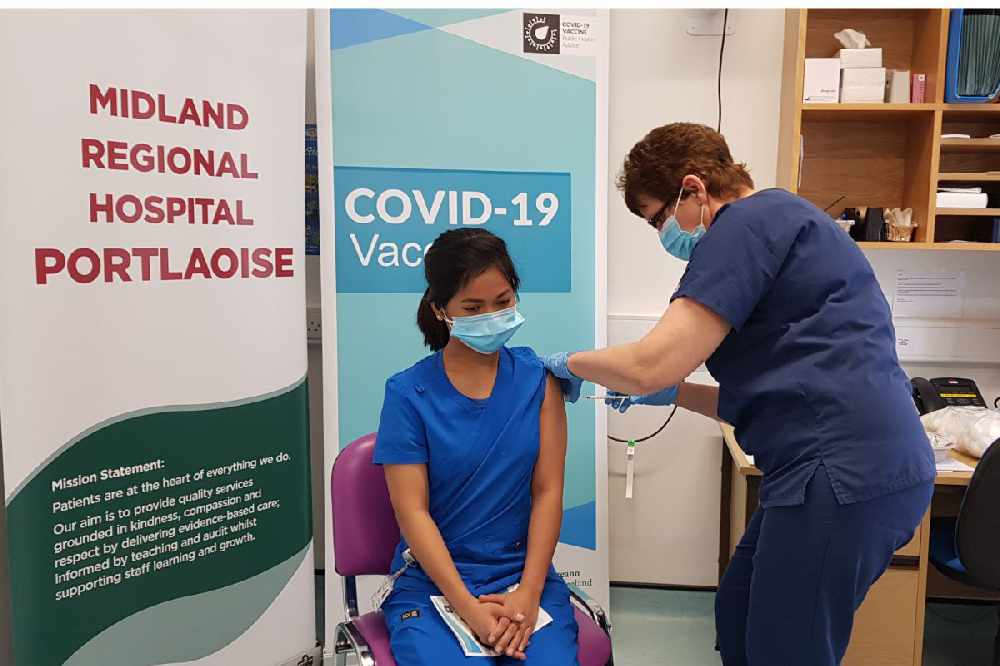 A group of 20 nurses will be administering the jab to all staff.
The first staff member at Portlaoise Regional Hospital has been vaccinated against covid-19 today.
Aidel Aurel Casabar, a staff nurse in A&E, received the Pfizer/BioNTech jab from her colleague Mary Gilligan.
Starting today, all staff at the hospital will receive the first dose of the vaccine, from a peer vaccination team of up 20 nurses working Monday to Saturday.