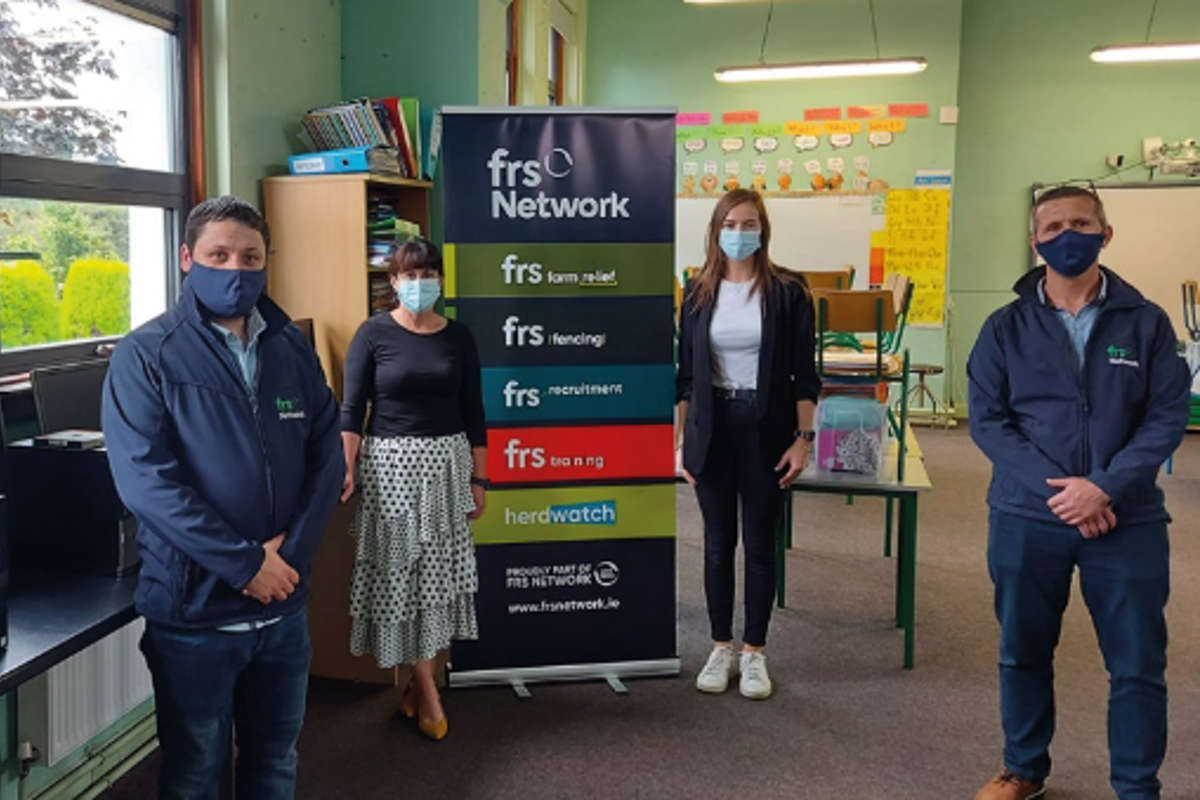 Scott Kemp, FRS; Simone Mitchell, principal at Dunkerrin NS; Dearbháile Hannon; and Mark Moroney, FRS.
The company says they came up with the idea following the covid lockdown.
Schools in the midlands are benefitting from a donation of IT equipment from a local recruitment company.
The FRS Recruitment, which is based in Roscrea and also operates out of Tullamore, has found a new use for 200 computers.
19 schools in Laois, Offaly, Tipperary, Kerry and Clare are enjoying new computers thanks to the commitment of FRS Network to supporting local communities.
In March 2020, the FRS IT Team was faced with a massive challenge when the nationwide lockdown began, and most FRS employees moved to work from home.
As a consequence, a large amount of desktop computers had to be replaced with less cumbersome laptops.
Although the PCs could be sold, the selling value did not reflect the worth of the computers and the IT Team felt that donating them to schools would be a far more worthwhile endeavour.
Peter Byrne, retired Group CEO of FRS Network and Laois' Colin Donnery, new Group CEO of FRS Network, also committed to maximise the resources for schools by funding all the peripheral equipment at a cost of €10,000.
The computers had to be collected from Turas Nua and FRS offices all over the country.
Once back in Roscrea, the team replaced the hard discs with new ones and installed Windows 10 operating systems.
Each computer was then equipped with a monitor, keyboard and mouse and was Wi-Fi enabled.
Simone Mitchell, Principal of Dunkerrin NS in Offaly, was thrilled with the delivery;
"Thank you so much for donating PCs to the school, we are absolutely thrilled with them and know they will greatly benefit the children and learning experiences in all areas of the curriculum."
Shauna, a pupil at Moneygall NS, said;
"It's wonderful that we got these computers because it will benefit our education hugely."
While fellow pupil Aoife added;
"It is amazing to get these computers, they will help us so much and help us learn a lot."