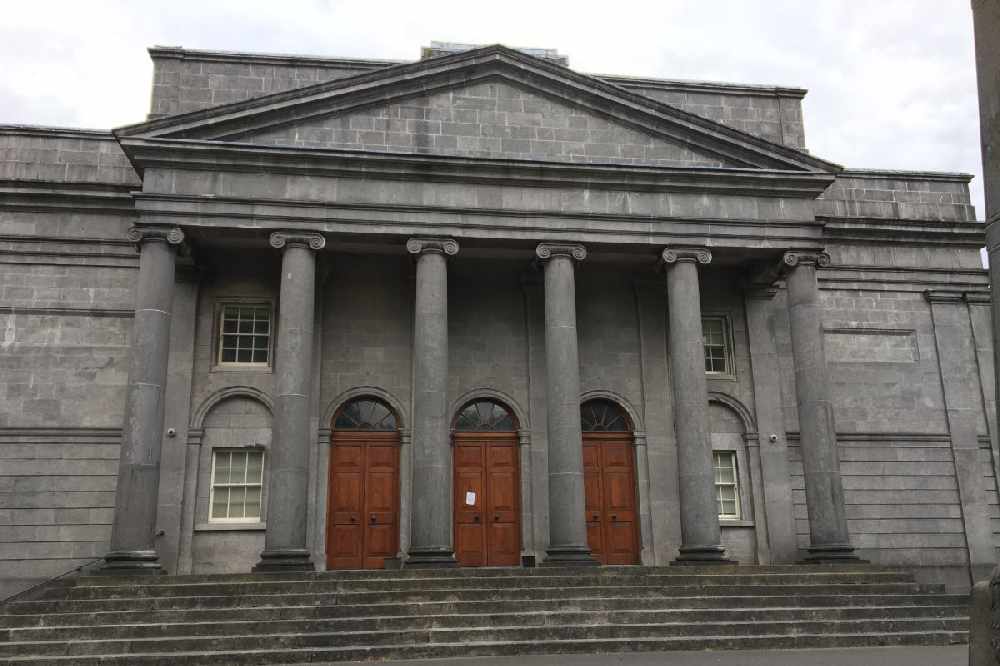 The incident occurred five years ago.
A Garda sergeant has claimed he felt like a prisoner in his own home after suffering three broken teeth in a violent assault with a knuckleduster while on patrol duty.
Tullamore Circuit Criminal Court heard on Wednesday that Sergeant Aodhán Ó Flaithearta had been unable to work for over three years as a result of catastrophic injuries he suffered after being attacked by Keith McDonagh while attempting to arrest the defendant's father.
McDonagh (22), a separated father of one of Highfield Meadows, Portlaoise, Co Laois, was convicted by a jury after a five-day trial last December of assaulting a peace officer a and threatening to kill him during an incident at Colliers Lane, Portlaoise on December 7, 2016.
The trial heard that McDonagh had also threatened to burn down Sgt Ó Flaithearta's home and rape his wife, adding to "see how tough you are then".
Judge Keenan Johnson adjourned sentencing in the case to allow for the preparation of a probation report but warned McDonagh that he was facing a "significant custodial sentence."
The court heard that Sgt Ó Flaithearta, who is stationed in Thurles, Co Tipperary, had declined to accept a letter of apology and offer of compensation from McDonagh.
In a victim impact statement read out on his behalf, Sgt Ó Flaithearta he was very angry about the injuries and blamed himself as they had occurred while he was carrying out voluntary overtime.
Sgt Ó Flaithearta said he had been unable to eat solid food for months and suffered from depression and anxiety and didn't want to leave his house following the assault.
He also regularly questioned his future as a garda and said he had been assessed as suffering from severe post-traumatic stress disorder as well as undergoing three operations under general anaesthetic.
Sgt Ó Flaithearta said he had become paranoid about his security and feared he would be located by his attacker who would target his family.
The court heard he had grown a beard to disguise his injuries from his young children, while he had stopped favourite pastimes like cycling, going to the gym and socialising.
"For two years I was a prisoner in my own home," Sgt Ó Flaithearta said, adding his family's Christmas for two years had been "ruined".
While €30,000 incurred in medical expenses would be covered, he said he had to take a civil action against the State to recover other costs.
Sgt Ó Flaithearta said he was also unable to study for inspector exams and believed he had missed out on numerous promotional opportunities because of the assault which he believed was having a long-lasting effect on his career.
The court heard that Sgt Ó Flaithearta had been on mobile patrol with Garda Kevin O'Sullivan in Portlaoise on December 7, 2016 when they stopped a vehicle in which McDonagh was a front seat passenger, because of a missing light and a failure to indicate.
Keith McDonagh's father, who was the driver, shouted at gardaí as they pulled off in their own car and then proceeded to drive with full lights on behind the patrol car.
After the gardaí stopped the vehicle a second time, Sgt Ó Flaithearta had to use pepper spray on McDonagh, while trying to arrest his father.
After running off McDonagh returned to the scene and hit the sergeant two punches in the face with "a metallic object".
The court heard Sgt Ó Flaithearta realised he was missing a number of teeth and was brought to the Midlands Regional Hospital in Portlaoise for treatment.
McDonagh was arrested the following day in Portlaoise District Court where he was appearing on a separate matter.
Will Fennelly BL for the DPP, said medical reports showed that Sgt Ó Flaithearta had lost three teeth in the assault while several back teeth had been cracked.
The court heard the victim had required a partial dental implant, root canal treatment and several crowns on other teeth as well as being referred to pain specialist.
Damien Colgan SC for McDonagh, said his client had given a different version of events during his trial by claiming he was acting in self-defence and trying to help his father but now accepted what he had done.
However, Mr Colgan said McDonagh still denied he had used a knuckleduster during the assault and said he had suffered injuries to his own knuckles.
The court heard that McDonagh had a history of depression and had been affected at the time of the incident by the suicide of three close friends.
Mr Colgan said McDonagh had not intended to cause harm to Sgt Ó Flaithearta and was remorseful for his actions.
Judge Johnson extended his sympathies to the victim and expressed hope he could get his career back on track.
"We need gardaí like him. Society is grateful to him and his colleagues for the protection they provide," the judge added.
McDonagh was remanded in custody for sentencing in two weeks time.