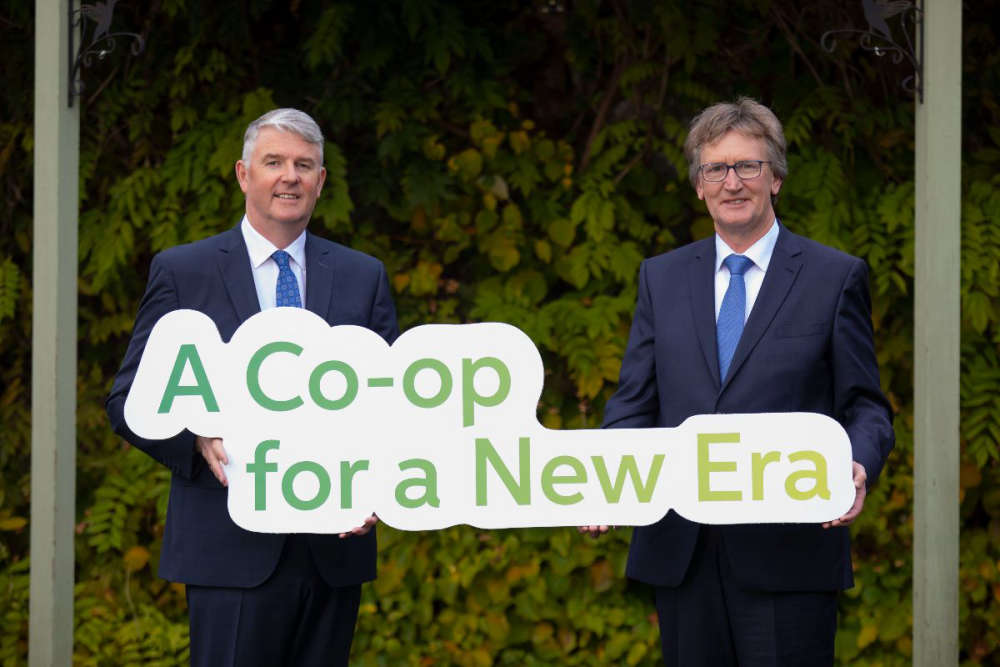 New Glanbia Co-op Chief Executive Jim Bergin pictured with Glanbia Co-op Chairman John Murphy
The co-op is proposing purchasing Glanbia Ireland.
Thousands of eligible shareholders are being reminded to register to vote ahead of the upcoming Glanbia Co-operative Society Special General Meeting.
The SGM takes place this Friday 17th December - but registration in advance is required.
Shareholders based across the south-east and midlands have until close of business today, Tuesday 14th December, to register to vote.
Voting on the proposal to purchase Glanbia Ireland will take place at 2pm on Friday.
The Board of Glanbia Co-op unanimously believes now is the right time to create a well-invested, independent and future-focused Co-op: