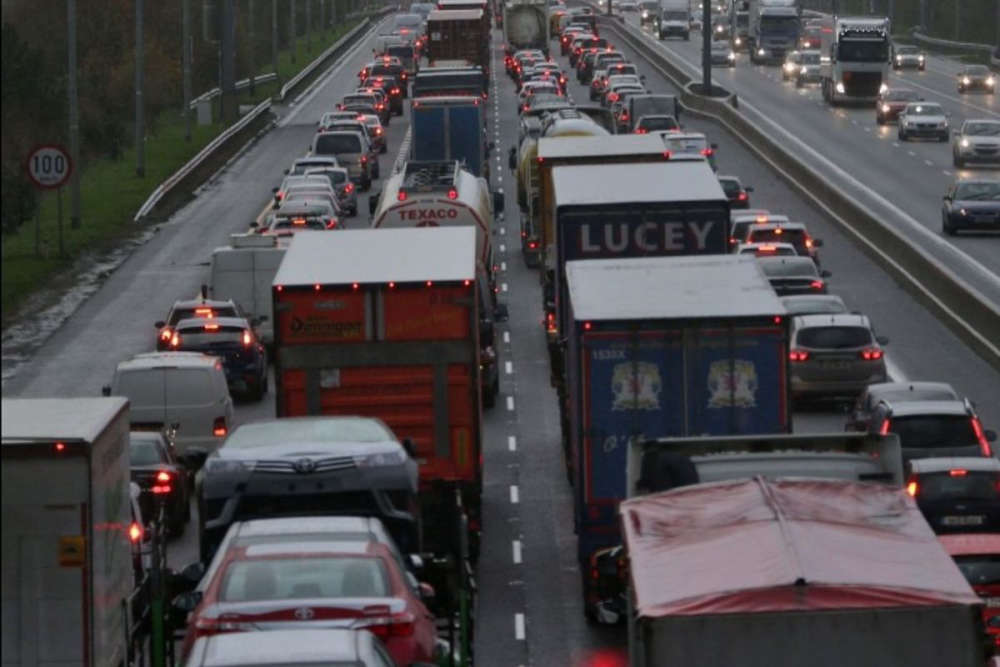 Credit: Facebook Brian Lawlor
They are demonstration in protest of rising fuel costs.
The Irish Truckers' and Haulage Association is taking to the streets this morning, to highlight the issue of rising fuel costs.
They're planning to block several routes into Dublin, including the M4 and M7, with a convoy leaving the Kinnegad Plaza at 6.40 this morning and Naas at 7 o'clock.
The organisers say they want the government to address the nation on the fuel issue - and are threatening to return in bigger numbers a week before Christmas.