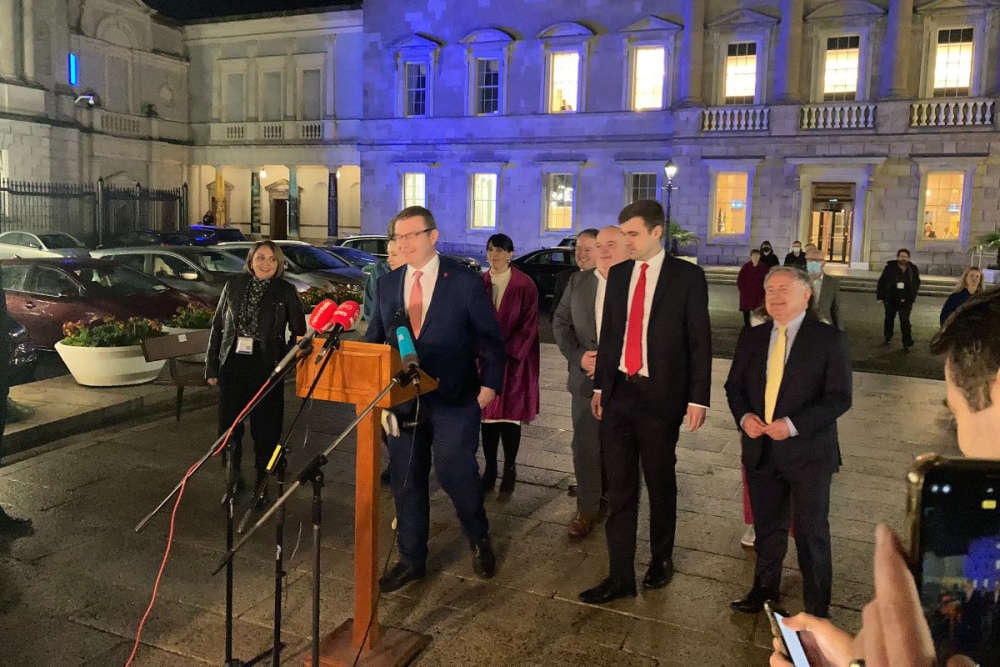 Photo Credit: Hugh O'Connell
Alan Kelly announced he was stepping down last night.
Alan Kelly has denied members of his parliamentary party were working against him from the start of his time as Labour leader.
He resigned last night having lost the confidence of his TDs and Senators.
Kelly said he would have appreciated being given the chance to lead the party into an election and he was surprised by the move against him.
Laois Labour rep Eoin Barry says Kelly's resignation was a surprise to the wider membership of the party: