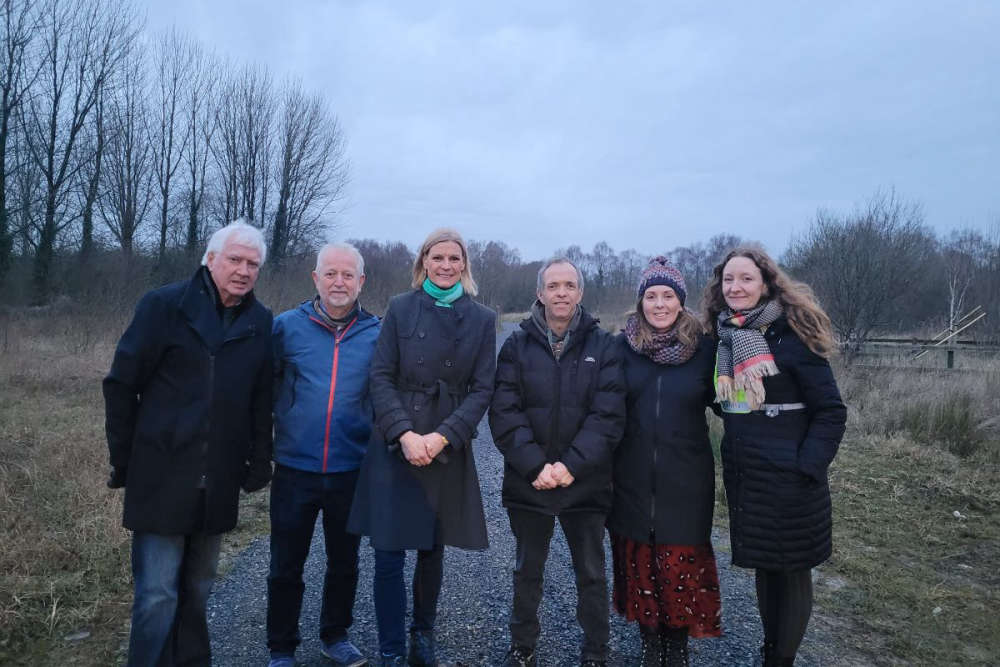 Minister Pippa Hackett with Councillor Eamon Dooley and members of Ferbane Tidy Towns
An inspection will be carried out on the condition of the boardwalk in the next few days.
A new walkway on a midlands bog is expected to open soon.
The Ferbane Bog Boardwalk will be open to the public within a few weeks, following a request by the local Tidy Towns Committee.
An inspection on the condition of the boardwalk will be carried out in the next few days, with some minor repairs expected to be needed.
Minister of State for Land Use and Biodiversity, and Offaly Senator Pippa Hackett says:
"I really look forward to walking it and enjoying all of the benefits that this area of natural beauty and biodiversity has to offer. Well done to the Tidy Town team for your efforts on this and in Ferbane generally - they are really paying off."