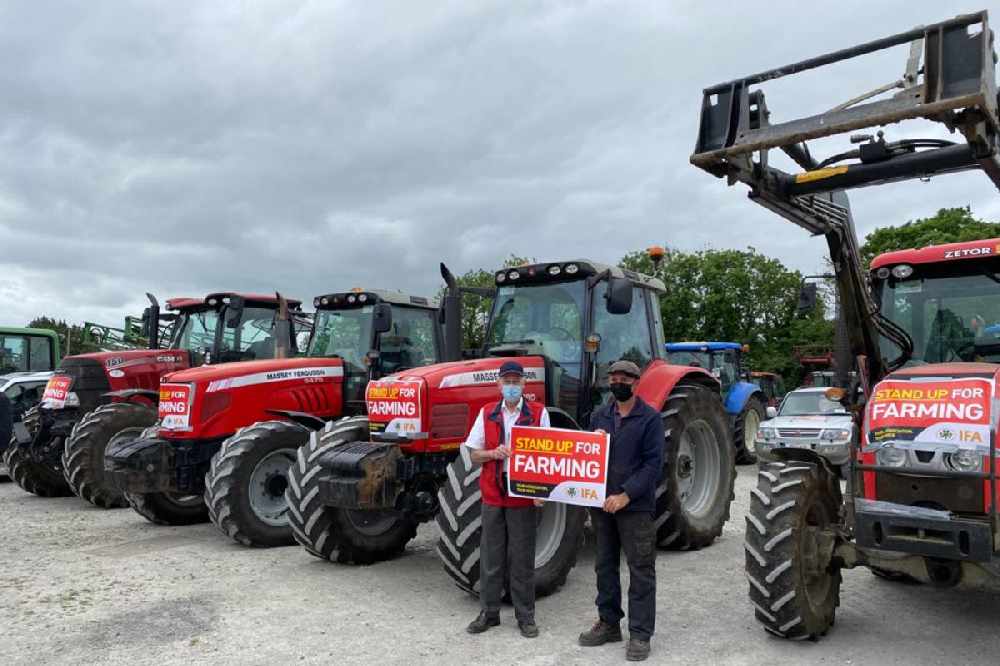 The IFA wants to highlight its CAP and Climate Action Bill concerns.
Farmers are taking to the streets in towns across the midlands today as part of a nationwide rally.
The Irish Farmers' Association is holding demonstrations in Mullingar, Tullamore and Portlaoise from 11 o'clock this morning, to highlight their concerns on the upcoming CAP deal and Climate Action Bill.
IFA President, Toomevarra's Tim Cullinan thinks rural farmers and economies are under serious threat:
"Stand Up for Farming" were hung on tractors travelling through Mullingar, Tullamore and Portlaoise.
The IFA says the climate reforms and proposed changes to the EU's common agricultural policy are a "twin attack" on the sector.
Farmers in Tullamore say the environmental plans are too demanding:
The IFA says unless its concerns are addressed, farming as it currently is will cease to exist.

Farmers are staging protests in 30 towns around the country. pic.twitter.com/XRAxAWUf3k

— Midlands103 (@Midlands103) June 11, 2021
#Laois IFA begging their Day of Action to #StandUpForFarming pic.twitter.com/6mo9BJqCQf

— Irish Farmers' Association (@IFAmedia) June 11, 2021
IFA #Offaly getting ready to go in Tullamore. pic.twitter.com/Q2M0ThRy1t

— Irish Farmers' Association (@IFAmedia) June 11, 2021