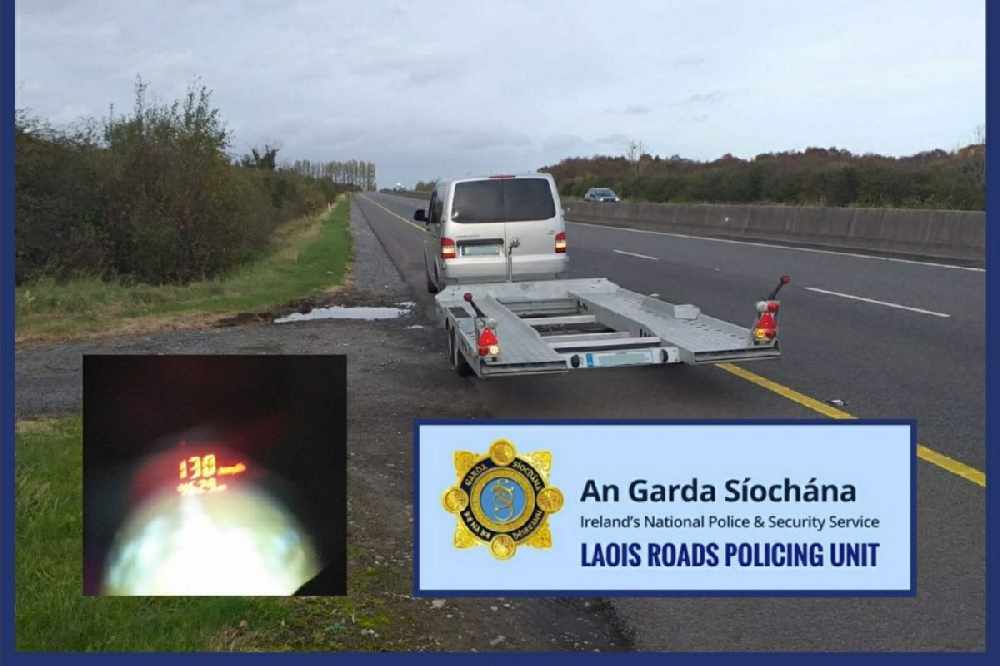 Gardaí are asking drivers to slow down.
Laois Roads Policing Unit have stopped a van, which was towing a trailer, for speeding on the M7.
The motorist was travelling at 130kmph.
Gardaí say the speed limit when towing a trailer is 80kph on all roads.
A Fixed Charge Notice has been issued to the driver.
They are asking people to slow down.