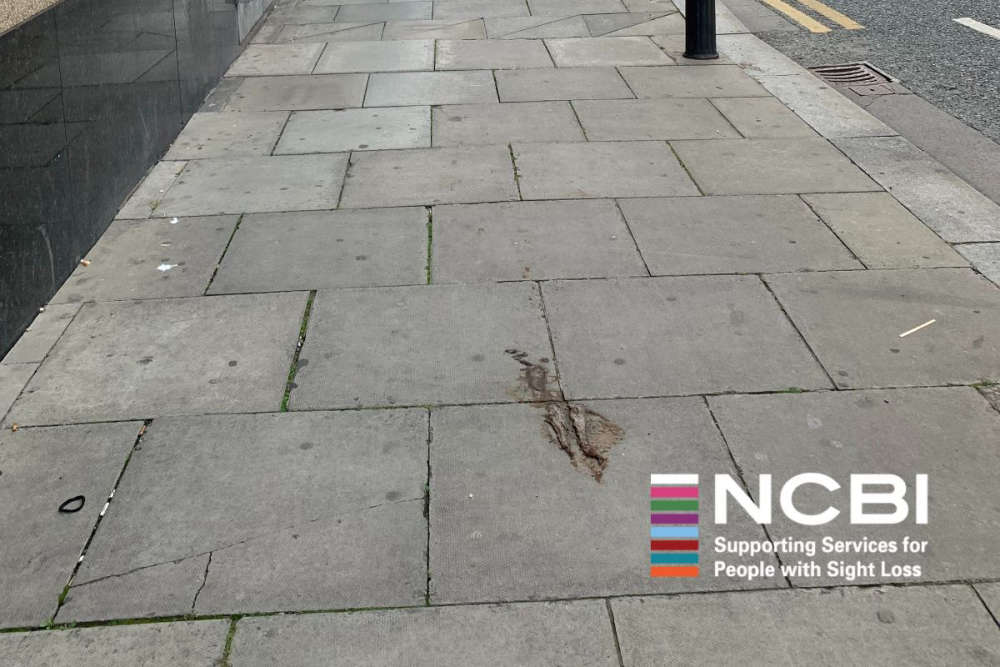 It's highlighting the difficulty temporary obstacles of paths can pose.
The National Council for the Blind is re-issuing its appeal for footpaths and streets to be kept clear of obstacles.
The annual Clear Our Paths campaign highlights to the difficulty posed by the likes of overhanging branches, outdoor seating, cars parked on paths and dog fouling, as people with visual impairments try to navigate their daily lives.
Data from local authorities show no dog fouling fines were issued in Westmeath or Offaly last year, while no figures were provided by Laois County Council.
The NCBI's head of advocacy, June Tinsley, says blind people are often caught up in the mess left behind by irresponsible dog owners: