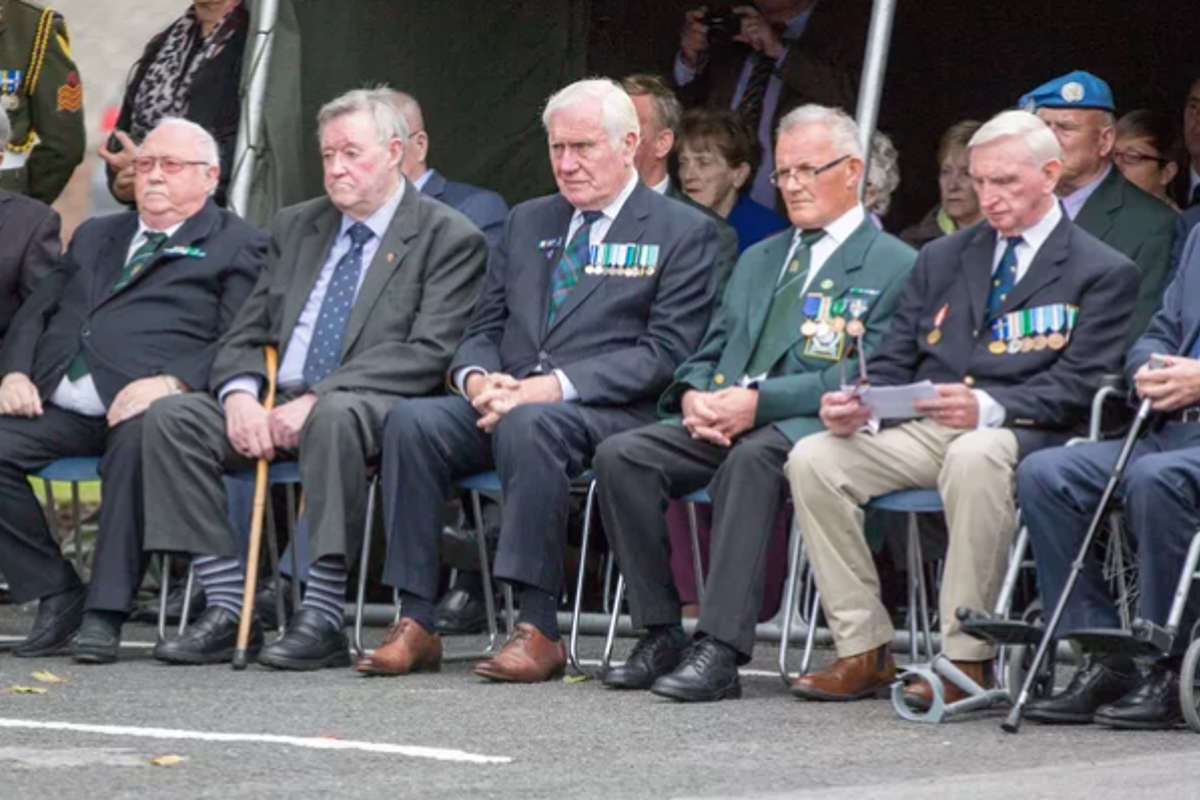 The 60th anniversary of the siege has passed without a State event, as promised.
Plans to hold an event to mark the 60th anniversary of the Siege of Jadotville have been suspended.
The milestone has passed without official, State commemoration, as promised by the Minister for Defence.
Speaking in the Seanad last July, Simon Coveney expressed his intention to hold an event in September, to honour the veterans and their families;
"During our presidency of the UN Security Council, I intend to hold an appropriate occasion and commemoration in September in New York for the service of all peacekeepers but, in particular, those who served in Jadotville.
"Of course, we will also commit to holding a State event to recognise the 60th anniversary on 16 September.
"It will probably be held on the following Sunday, as is traditional for Defence Forces events.
"It will probably be on 19 September but we will certainly inform Members of those formal ceremonies and events in recognition of the extraordinary service of the men involved."
However, in a statement to Midlands 103, the Department of Defence confirmed that no commemoration will be held while a judicial review related to a recommendation of the Independent Review Group report is underway.
It said; "planning for an appropriate commemorative event is paused until the Defence Organisation has legal clarity on implementing the recommendations of the IRG Report."
Judicial Review
156 Irish soldiers fought in the Battle of Jadotville in 1961, a number of which were from the midlands.
It involved A Company of the 35th Infantry Battalion fending off an attack from thousands of Congolese mercenaries.
Speaking in the Upper House last summer, Minister Coveney paid tribute to the soldiers, who he said "fought valiantly" and to their families "who supported them throughout and in the years since".
However, controversy surrounded the veterans in the years following the battle, with the survivors regarded as cowards for eventually surrendering to the mercenaries, and the issue became somewhat taboo.
Upon their return to Ireland, then-Commandant Pat Quinlan requested medals be awarded to 33 of his troops - five Medals for Gallantry and 27 for Distinguished Service.
Those medal were never awarded.
The issue has been revisited in recent times, following persistent calls from survivors, their families and some public reps.
An independent evaluation into the matter was completed in July and recommended that just one medal be posthumously awarded to Colonel Pat Quinlan.
While some of the findings of the 500-page report were welcomed, the medal recommendation came as a disappointment to veterans and their families.
As a result, a judicial review into the decision has been launched.
The Report prepared by the Independent Review Group on Jadotville has been published & available at: https://t.co/Gqu2nzDvWd#StrengthenTheNation pic.twitter.com/20J8FThOLq

— Óglaigh na hÉireann (@defenceforces) July 15, 2021