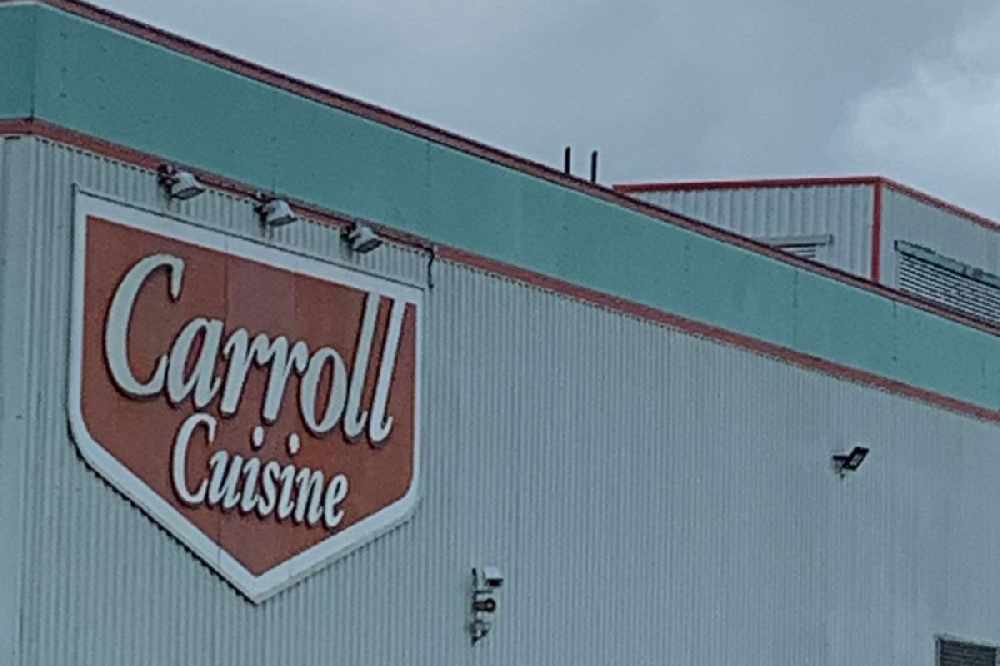 Carroll's Cuisine in Tullamore says it has undertaken a deep ground.
Three of four meat processing plants in the midlands aren't reopening today, after recent outbreaks of Covid-19.
It's after hundreds of new cases at the facilities has led to a localised lockdown in Kildare, Laois and Offaly.
150 workers tested positive for the virus at Kildare Chilling, 86 at O'Brien Fine Foods in Timahoe and nine at the Irish Dog Food Factory in Naas.
Carroll Cuisine in Tullamore, which has reported nine cases, will re-open but is undergoing a deep-clean.
SIPTU will meet with the Meat Industry later to discuss the outbreak among workers.
Agriculture Minister Dara Calleary says his department are working on revising health protocols for meat processing plants:
The Social Democrats say the residents of Kildare, Laois and Offaly are paying the price for a failure to regulate the meat processing sector properly.
Agriculture spokesperson Holly Cairns says the government should have taken action long ago:
SIPTU's Greg Ennis said more than 10 percent of workers in the industry have had confirmed Covid cases in the last five months.
He said better salaries as well as improved sick pay are vital if the crisis in meat factories is to be tackled: