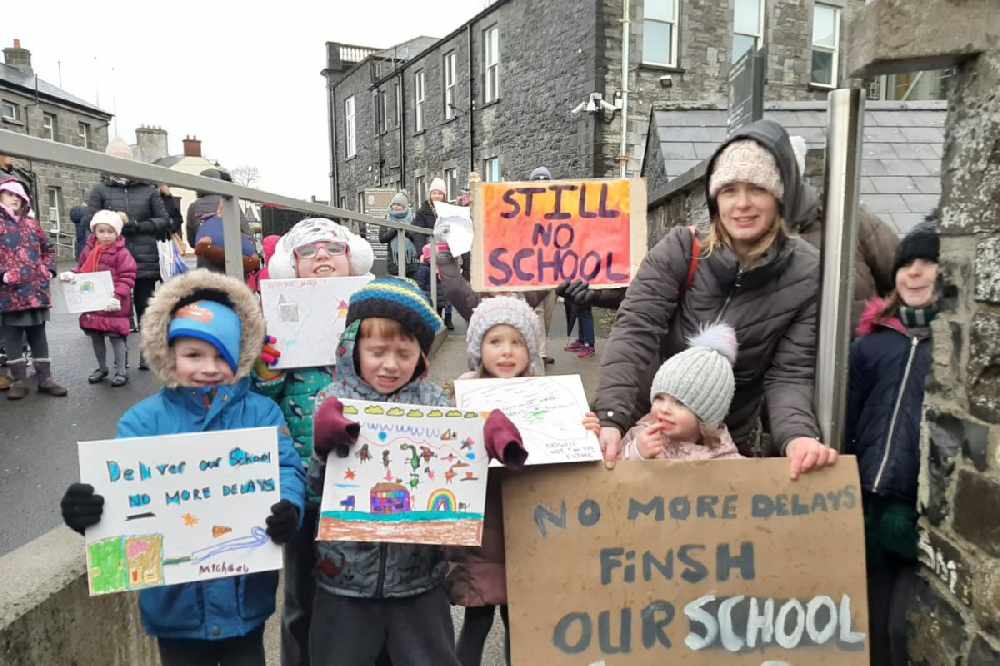 The issue concerns delays to a new primary school in the area.
A protest is taking place in Westmeath today, over the ongoing delays to a new primary school.
Curraghamore National School in Mullingar was due to relocate to a new building last year, with the existing site no longer suitable.
The development is now due to be complete by the end of March, having already missed nine previous deadlines.
The school has also been forced to defer enrolment for September, due to the continuing uncertainty.
Lisa Duffy, chairperson of school's Parents' Association, says the issue has now reached desperation point: