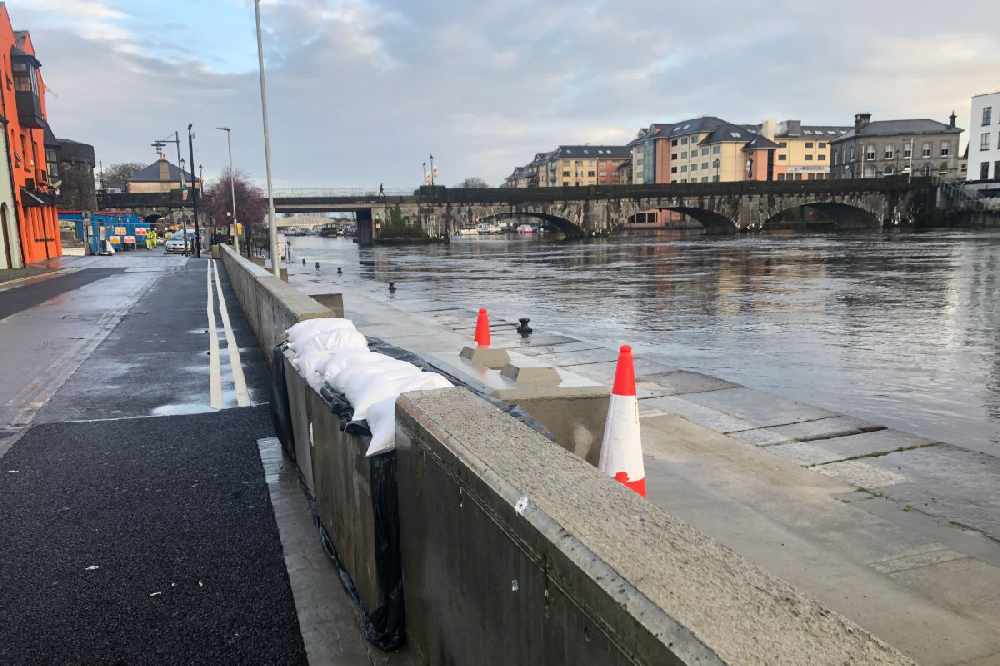 There are huge concerns over flooding in the midands.
A status yellow rain warning has been issued for 15 counties, including Offaly and Westmeath, leading to further fears of flooding in the midlands and west.

Met Eireann says up to 25 millimetres of rain could fall between Sunday night at 8pm and Monday morning.

Many areas along the River Shannon are on alert, with much farmland around Carrick-on-Shannon and Athlone already under water.
Around 25 millimetres fell yesterday.
A junior Minister says persistent spells of rain is leading to huge concerns over flooding in the midands.

Minister for Flood Relief, Kevin 'Boxer' Moran, says there's a lot of concern in Athlone:
Statement from Westmeath County Council:
Water levels on the Shannon in Athlone are continuing to rise and have reached 39.00 m OD Poolbeg. As expected at these river levels, there is water on the minor roads in the lower parts of the town.
There are no residences at imminent risk and water levels remain approximately 0.8m below the highest level recorded in Winter of 2015/16.
Westmeath County Council staff are on the ground carrying out protective works and will continue to deploy defence measures as required and in the expectation that water levels will continue to increase in the coming days.