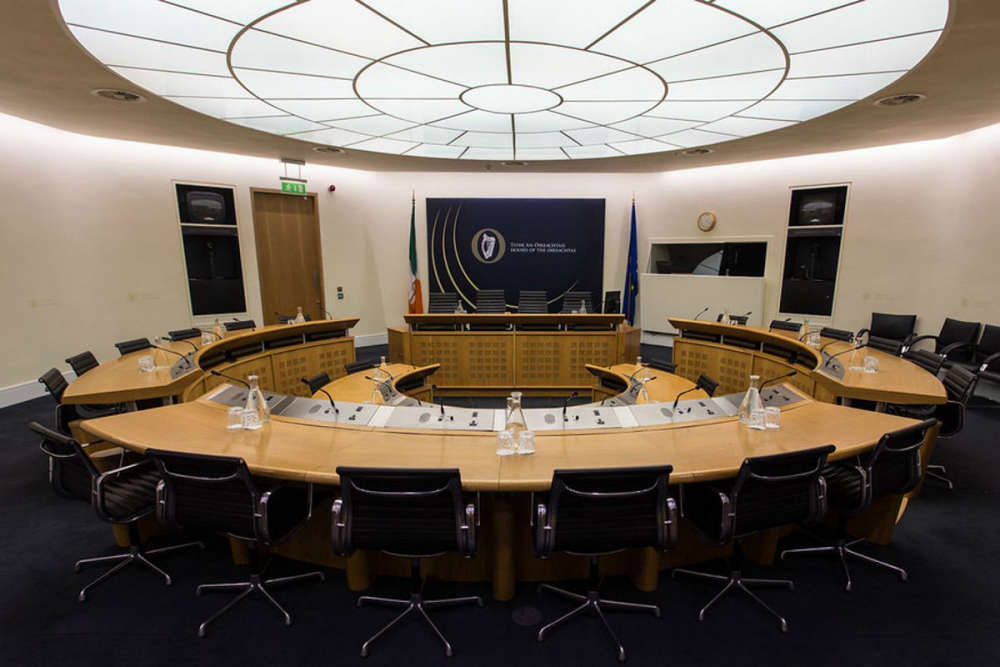 Russia's now-cancelled plans have led to questions on Ireland's ability to defend itself.
TDs and senators will today grill the Russian Ambassador on his country's controversial military exercises off the Irish coast, and its build-up of troops near Ukraine.
Yury Filatov's appearance before the Foreign Affairs committee follows Russia's decision to re-locate a live-fire drill outside Ireland's exclusive economic zone.
Security analyst, Mullingar's Declan Power, says his decision to accept an invitation to today's committee isn't surprising:
The Defence Forces are currently monitoring two Russian warships which have entered Irish territorial waters.
They're thought to be on their way to take part in the live-fire exercises which had been planned to take place off the south west coast but which have now been moved.
The current location of the vessels isn't known but the Irish Times reports they are believed to be travelling west off the Cork coast.
Last week, Yuri Filatov announced Russia had agreed to move the live-fire drill away from Ireland's exclusive economic zone, claiming it a "gesture of goodwill".
Mr. Power believes the move was well thought out: