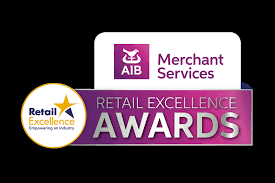 They're among 30 finalists who've been named on the shortlist today!
Three midlands businesses are in the running for the National Store of the Year Award.
Mullingar Opticians; Nook & Cranny gift shop in Portlaoise; and RJ Barber and Sons jewellers in Birr have been shortlisted for this year's AIB Merchant Services Retail Excellence Awards.
The annual ceremony is designed to encourage the highest standards in the Irish retail industry.
A total of 30 finalists have been selected, with the overall winner to be announced on November 10th.
Commenting on the announcement, Duncan Graham, Managing Director, Retail Excellence, said, "I am delighted to announce the finalists for these national awards. We all know the hardships that retailers have gone through since the emergence of the pandemic, and as such we must celebrate the positives even more so now. Even though there are just 30 finalists announced today, the reality is that the entire industry has worked so hard to emerge even stronger after the pandemic and we are proud to be there to support them in every way we can."