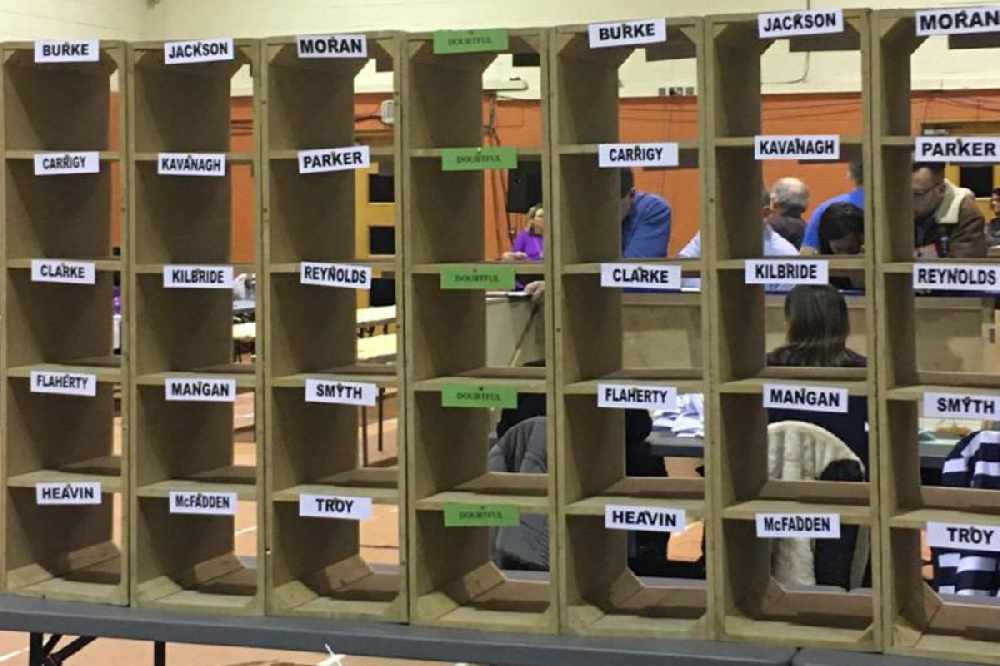 Tyrone MLA arrives at count centre in Athlone ahead of the first official announcement.
Tyrone MLA Declan McAleer arrived at the count centre in Athlone just after 6. He spoke to Midlands 103 about the strong links between Tyrone that go back many decades including when Tyrone Hunger Striker Martin Hurson was the Sinn Fein Longford/Westmeath candidate and secured 4,500 first preference votes and thousands of transfers in the 1981 general election.
Declan's advice to Sorca is to go to the Dail and be part of the Sinn Fein but also build strong working relationships with her Longford/Westmeath colleagues and work to deliver improved socio-economic outcomes for both counties.
Declan also believes Sorca knows the reality of life and that people are confident in both the candidate and the Sinn Fein message.
.