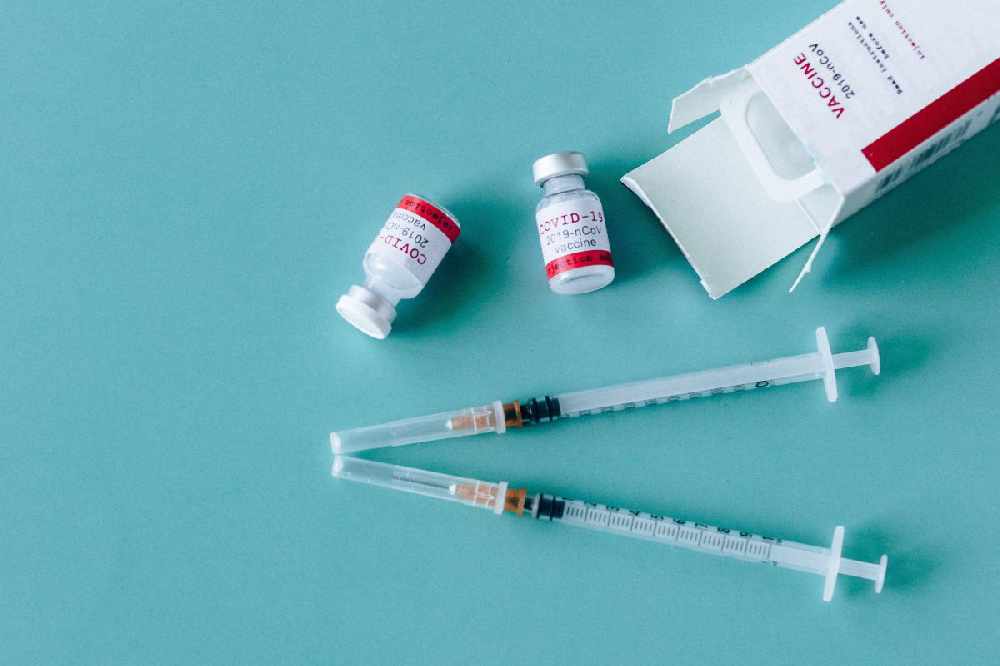 The latest HSE figures show the lowest uptake is in the north-west.
Over 90% of adults in Westmeath and Offaly are fully vaccinated against Covid-19.
The latest HSE figures also show Laois has an uptake of 87%.
Three counties in the south-east have the highest Covid vaccination rate, while the lowest levels of uptake are in the north-west.
Waterford is leading the way with 96.6% of over 12s fully vaccinated against Covid.
Carlow is at 96.4% with Wexford on 95%.
There are eight counties where more than 10% of eligible people haven't got a first dose yet.
They are Monaghan and Donegal, where uptake levels are in the low 80s, as well as Laois, Offaly, Longford, Dublin, Cavan and Kilkenny.
The HSE is continuing to use pop-up clinics and targeted local campaigns to try and get more people to come forward.
It's also trying to reach people whose first language isn't English to provide information about the vaccination rollout.
Here's a breakdown of the county by county statistics:
| | | |
| --- | --- | --- |
| County of residence | 18+ | 12+ |
| Carlow | 98.7 | 96.4 |
| Cavan | 89.9 | 86.9 |
| Clare | 95.1 | 92.7 |
| Cork | 95.5 | 93.5 |
| Donegal | 85.1 | 81.3 |
| Dublin | 88.7 | 86.5 |
| Galway | 94.9 | 92.6 |
| Kerry | 93.0 | 91.0 |
| Kildare | 93.9 | 91.6 |
| Kilkenny | 90.6 | 88.6 |
| Laois | 87.0 | 84.7 |
| Leitrim | 94.7 | 92.0 |
| Limerick | 95.9 | 93.6 |
| Longford | 90.4 | 86.9 |
| Louth | 92.2 | 89.2 |
| Mayo | 96.3 | 93.5 |
| Meath | 92.2 | 89.5 |
| Monaghan | 84.1 | 80.9 |
| Offaly | 90.7 | 88.4 |
| Roscommon | 94.2 | 91.7 |
| Sligo | 96.4 | 94.2 |
| Tipperary | 97.2 | 94.6 |
| Waterford | 99.5 | 96.6 |
| Westmeath | 93.4 | 90.3 |
| Wexford | 97.5 | 95.0 |
| Wicklow | 96.8 | 94.6 |
| Total* | 92.5 | 91.0 |