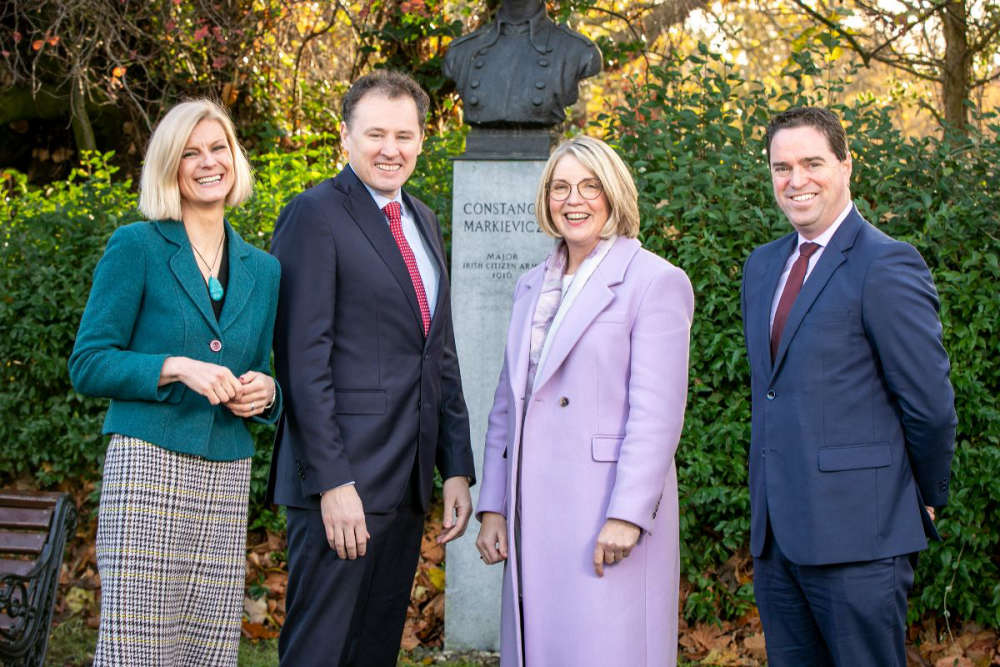 The inaugural conference will aim to advise future policy on gender inequality in the agriculture sector.
An inaugural women in agriculture conference is being held in Laois today.
The summit will be chaired by former Tánaiste and Minister for Agriculture Mary Coughlan, and is taking place in Portlaoise.
Panel discussions and workshops will be on offer at the event, which aims to advise future policy on gender equality in the agriculture sector.
Of the 280,000 people working on farms, just over one quarter of those are women.
Offaly Senator Pippa Hackett and Minister for State in the Department of Agriculture Martin Heydon will be in attendance at the National Dialogue on Women in Agriculture.
Minister of State, Pippa Hackett says:
"I am passionate about finding collaborative solutions to advancing the gender equality agenda within the agriculture sector in Ireland. Today, we have taken an important step in coming together and discussing the issues. We must now continue to make progress so that agri-food can benefit from greater female participation in the future and we can continue to advance our journey towards greater sustainability, including considering options for farm diversification such as organics and forestry".
Minister of State, Martin Heydon says:
"It is fitting that we are gathered on St Brigid's Day to discuss the participation and visibility of women in agriculture. Improving the social sustainability of agriculture is a priority under Food Vision 2030 and gender equality forms an important part of that. From the perspective of farm safety, this will also bring improvements to the health, wellbeing, and safety of all those who live and work on farms as a greater influence of women in the management of farms can lead to the adoption of safer farm practices."