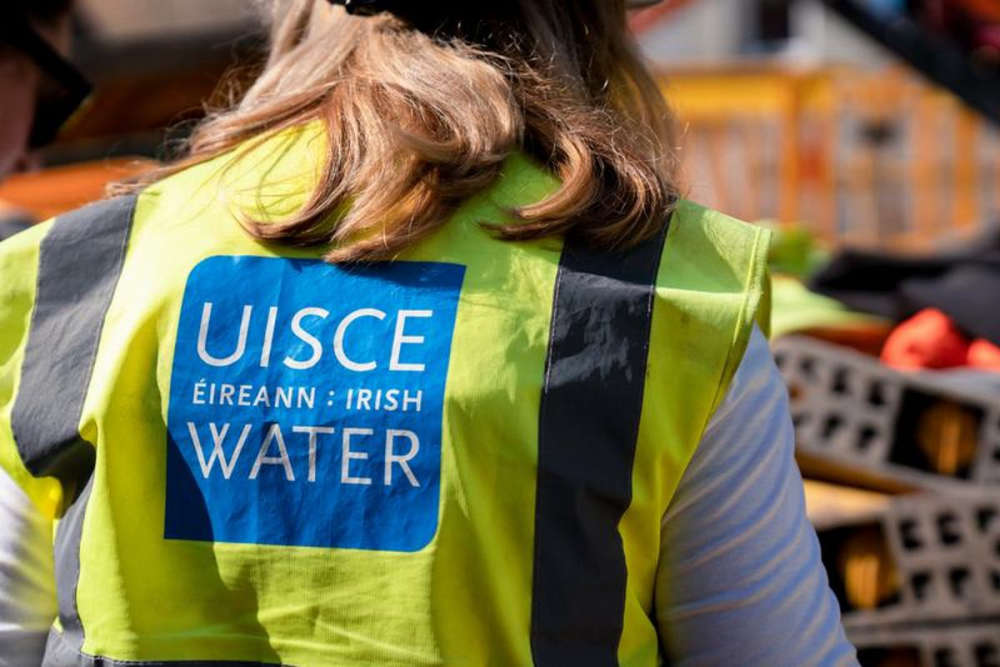 5.5km of aged water mains is to be upgraded.
A midlands village can look forward to an improved water supply this summer.
Uisce Éireann, in partnership with Offaly County Council, is replacing approximately 5.5km of aged water mains with new modern pipes in Clonbulloge. The project, which will commence this week, will provide a more reliable water supply and reduce the amount of treated drinking water lost to leakage. The works are a critical step in conserving our precious resource and reducing high levels of leakage which have been a significant source of disruption and outages for customers.
Programme Manager for Uisce Éireann's National Leakage Reduction Programme Joe Carroll is looking forward to getting crews on site.
"Old and damaged water mains are a huge source of leakage and continue to impact communities right across Ireland, causing low pressure and supply disruption. Replacing these old water mains in poor condition will eliminate existing leaks and significantly reduce the amount of clean drinking water lost into the ground."
Joe added, "I would like to thank the local community in advance for their patience and cooperation during the works, we know based on previous experiences that the short-term inconvenience will be overshadowed by the long-term benefits."
Where water mains are being installed traffic management will be in place however local and emergency access will be maintained at all times.
These works are being carried out by Ward & Burke Construction in partnership with Offaly County Council on behalf of Uisce Éireann and are due to be completed by the end of June 2023.
The National Leakage Reduction Programme helps provide a more reliable water supply to Irish communities by reducing high levels of leakage and improving water quality. Since 2018, its delivery represents an investment of over €500 million to upgrade the underground water network across the country through the delivery of the Leakage Reduction Programme. Uisce Éireann is also investing a further €250 million annually up to the end of 2030 directed at fixing leaks and replacing pipes to provide a more reliable water supply.
To find out more about Uisce Éireann's national programme of works to reduce leakage and improve Ireland's water supply visit our Leakage Reduction Programme Page www.water.ie/projects-plans/national-projects/leakage-reduction-programme/
Uisce Éireann's customer care helpline is open 24/7 on 1800 278 278 and customers can also contact us on Twitter @IWCare with any queries. For updates please visit the Water Supply Updates section of the Uisce Éireann website or set your location on our website www.water.ie