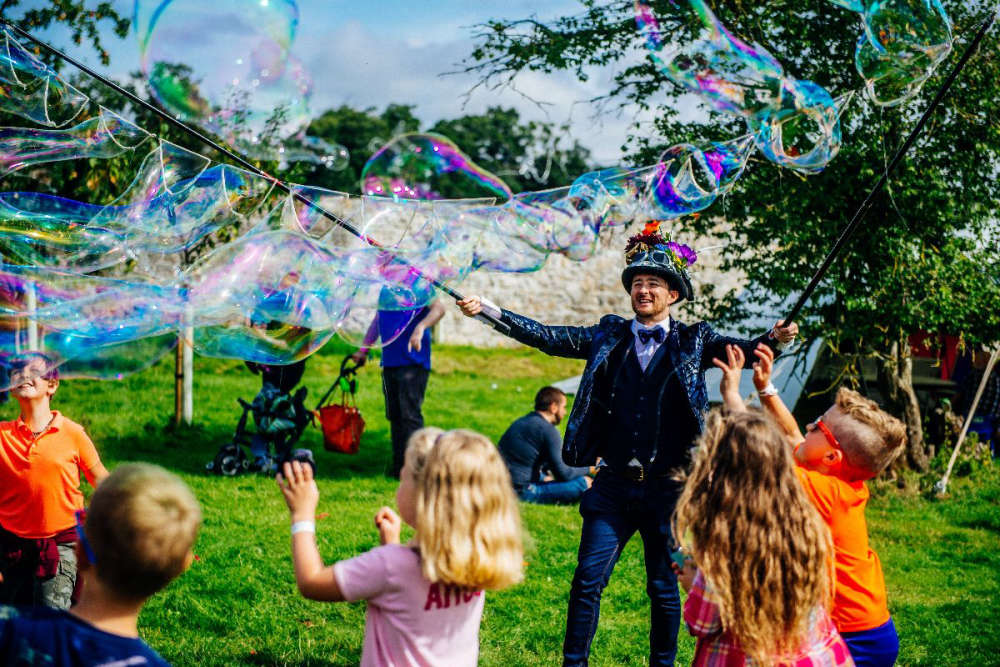 It is open to anyone attending Electric Picnic with children. 
Little Picnic is a colourful and child-friendly area of Electric Picnic 2022, from the team behind Kaleidoscope Family Festival, designed specifically with families in mind.
It's bursting with creative workshops, education, sports, wellness, and heaps of fun for all the family.
Little Picnic is open to anyone attending Electric Picnic with children.
The Fairy Godmother Singalong will bring a sprinkle of fairy dust and some musical magic, Little Picnic's Fairy Godmother can't wait to welcome everyone for a singalong! It'll be a chance to belt out your favourite jams from Frozen, The Lion King, Moana and more.
In the Sports Field, you can limber up and grab your buddies for a jam-packed festival Sports Day. There'll be an egg and spoon race, penalty shoot-outs, tug-o-war, wheelbarrow and three-legged races. Show up, team up, and race to victory!
There will be a Kids Disco with DJ Will Softly.
The Gaiety School of Acting will also have an unmissable show.

There will be Junk Kouture designs by the fashionerati at Little Picnic, meanwhile, Louise Burchall will be teaching the little ones all about laughter yoga.

Move your shaker to the rhythm of Chime In & Play. Discover music from all around the world at this sensory play activity.

The robots from Munster Technological University are waiting for you to put them to work!

Get creative writing stories, songs and jokes! Our friends from Fighting Words will show you how to hone your skills to become the best writer you can be!

All Abilities Neurodiversity Inclusion Projects are designed to connect individuals via creative, social, and well-being programmes nationwide. At Little Picnic, this is designed and developed to suit all ages and needs including Autism, Dyspraxia, Dyslexia and ADHD. The aim is to bring a little sparkle into everyone's life, make them feel confident, and boost their self-esteem, as we are all different but equal at the same time.