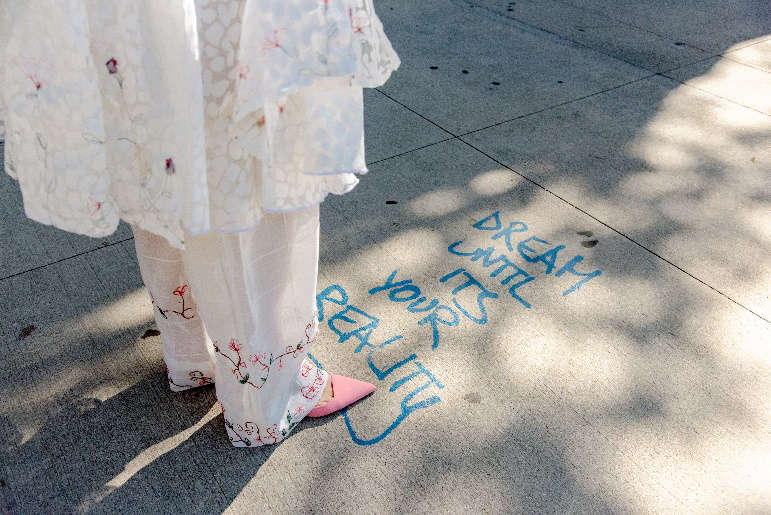 Techinee Nawaing went on to pursue her passion for art, fashion and design after participating in the competition.
A Westmeath teenager is set to feature in a new domumentary on the ever popular Junk Kouture programme.
It's a recycled fashion competition which challenges second level students to create wearable fashion designs from junk materials.
Techinee Nawaing, Cian Newman, and Niamh Porter are three young creatives who joined the Junk Kouture community while in secondary school in Ireland and have gone on to pursue their passion for art, fashion and design after participating in the competition.
They are the subjects of a brand-new documentary, commissioned by the Creative Ireland Programme and Junk Kouture, Waking the Muse, with young award-winning Irish filmmaker Seán Treacy (17) and Junk Kouture Production Coordinator Órla Morris Toolen (21) acting as co-directors and producers.
The documentary, which has its World Premiere in the Savoy Cinema in Dublin on Thursday 28th October and airs on RTÉ2 at 4.05pm on Saturday 30th October, follows 19-year-old Techinee - known as New - from Athlone, Cian (20) from Dublin and Niamh (24) from Donegal as they are challenged to work together to design, source and create a unique design to be modelled in New York for Climate Week NYC during which Junk Kouture was the Sustainable Living partner this year.
The three designers are guided by Junk Kouture judge and successful fashion designer Stephen McLaughlin as they demonstrate what it takes to produce a Junk Kouture masterpiece.
Illustrating that Junk Kouture is much more than just a competition, Waking the Muse will allow viewers to learn more about what inspired these past participants to become involved in Junk Kouture in the first place and what they gained from their experience.
It will explore the positive effects on mental health a community like Junk Kouture can have for the individual, the opportunities that lie ahead for anyone who takes part, and how this is a platform for young people to express themselves freely, while embracing sustainable habits and becoming the changemakers of our world.
Throughout the documentary, each designer shares their story of what Junk Kouture meant for them.
New joined Transition Year in Our Lady's Bower in Athlone when she moved to Ireland from Thailand.
At the time, she had very little English but, encouraged by her art teacher, she became involved in Junk Kouture where she not only exhibited her creative brilliance but made new friends and improved her command of English.
CEO of Junk Kouture Troy Armour said:
"Junk Kouture is all about celebrating the creativity, talent and resilience of young people.
"Talented young film makers Sean and Orla have created an outstanding film which showcases the stories of Techinee, Cian and Niamh and the positive impact Junk Kouture has had on each of them.
"Junk Kouture aims to promote the importance of creativity for a more sustainable future and drives innovation by encouraging young people to address climate change through their designs."