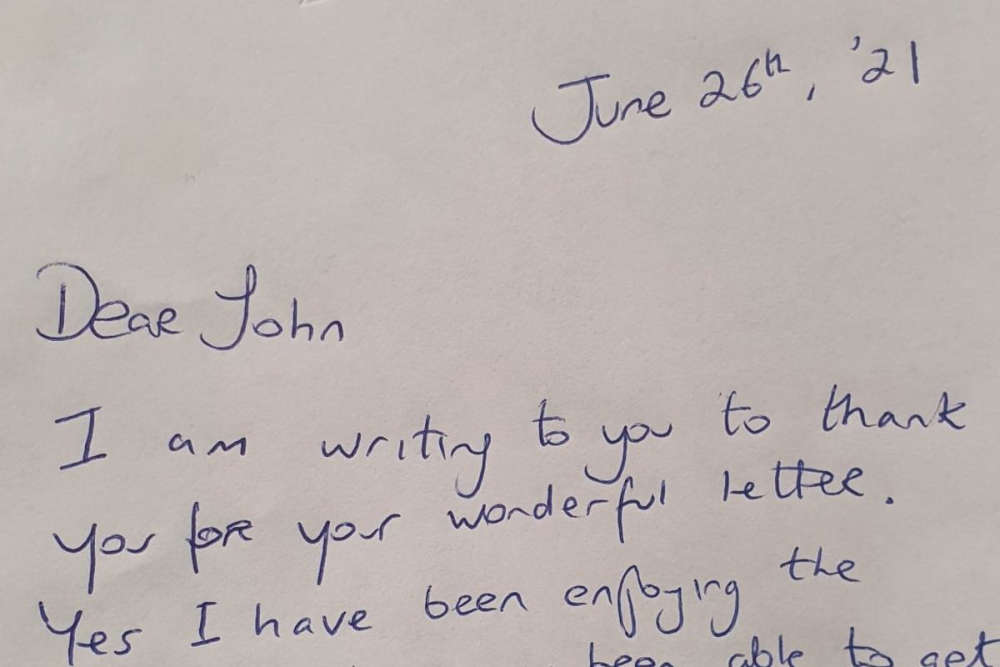 She also came to meet her pen-pals in two Laois nursing homes.
An American woman, who became pen-pals with two Laois nursing home residents, is on her search for her own mother's roots in the midlands.
Kathleen Gore White began writing to Droimnín Nursing Home, Stradbally and Kilminchy Nursing Home, Portlaoise to keep spirits up during the pandemic, and befriended residents John and Ann.
She's now flown over to meet them, but is also tracing her mother's birth place in Laois, who died when Kathleen was five.
She says it's been an emotional journey, but that Laois feels like home: