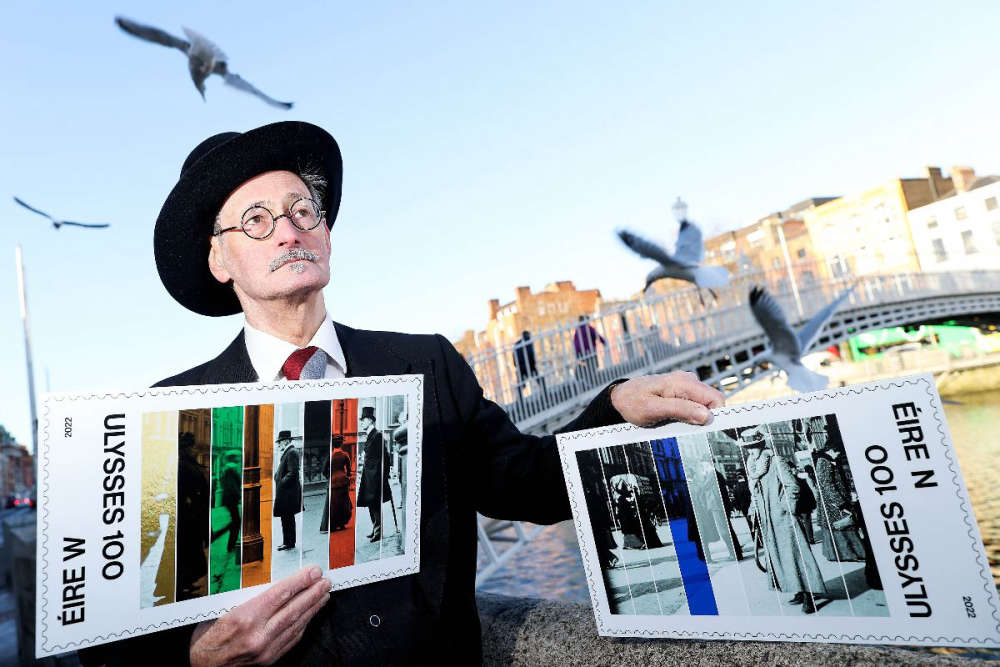 Westmeath's Robert Gogan has been explaining how Joyce has kept the famous book relevant after a century.
An Post has issued two new stamps to celebrate 100 years of the James Joyce book Ulysses.
Regarded as one of Ireland's finest pieces of literature, Ulysses was published on February 2nd 1922.
The stamps are divided into 18 sections, signifying the number of chapters in the book, and feature photographs of daily life in Dublin from 1897 to 1904.
Author of Ulysses by James Joyce Remastered, Westmeath's Robert Gogan, details how Joyce has kept the classic relevant after a century: