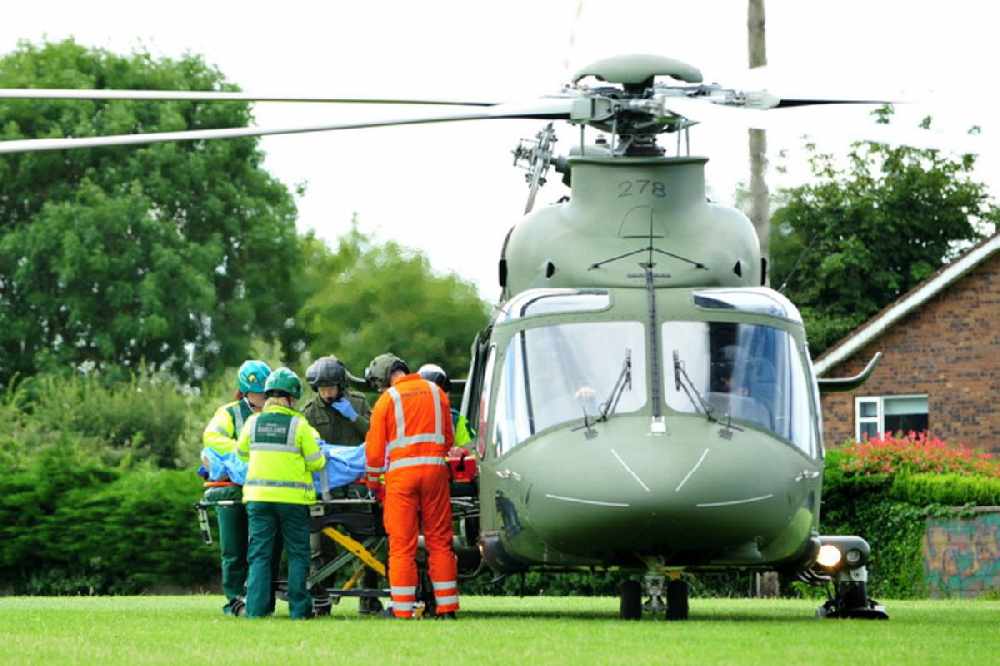 Thousands of people have benefited from the service since 2012.
Today marks the tenth anniversary of the Air Ambulance Service in Athlone.
The joint project between the HSE and the Defence Forces sees Air Corps flight crews work alongside National Ambulance Service Advance Paramedics in a dedicated military helicopter for the rapid transfer of critical patients to the most appropriate hospital.
Since it was set up as a pilot scheme in 2012, it has become a vital asset in terms of critical pre-hospital care.
Defence Forces Captain Jason McDermott says thousands of people have benefited from the service: