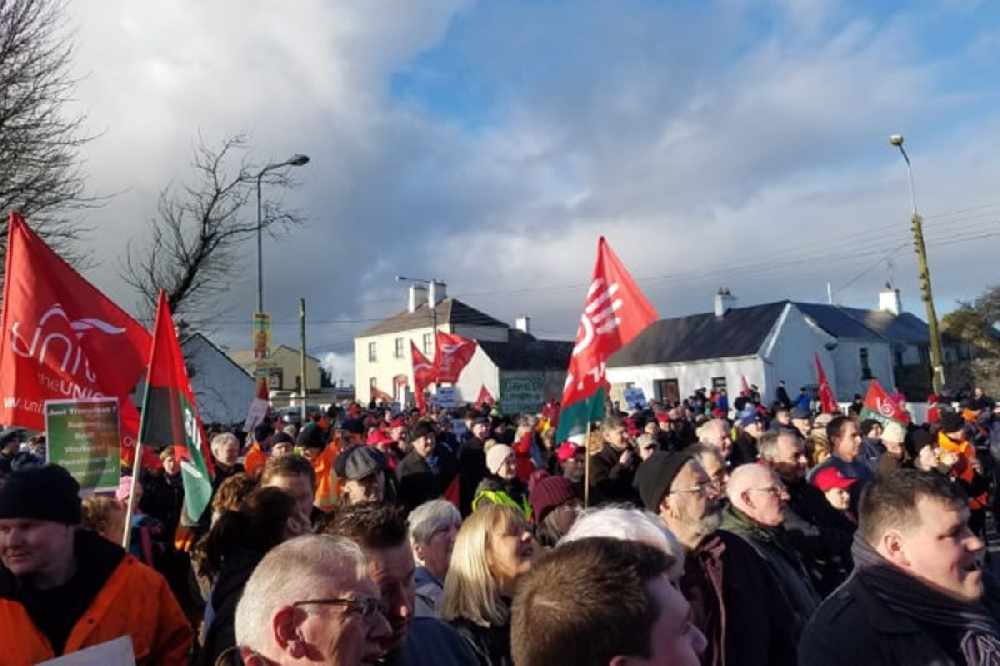 Over 500 people rallied in Shannonbridge over the weekend.
Over 500 Bord na Móna workers and their families took to the streets of Shannonbridge over the weekend to voice their concerns about future jobs for the midlands.
It's after An Bord Pleanála refused the ESB permission to keep burning peat at the West Offaly Power Station last summer, saying the plan to burn biomass was unsustainable.
The workers who rallied want a fair just transition, their pensions to be guaranteed, and to ensure alternative jobs are made available to them in the Midlands.
Bernard Daly, a Regional Officer with Unite the Union, says there has been a breakdown in relations between Bord na Móna management and workers
He also is concerned that management have yet to outline their business plan for the future: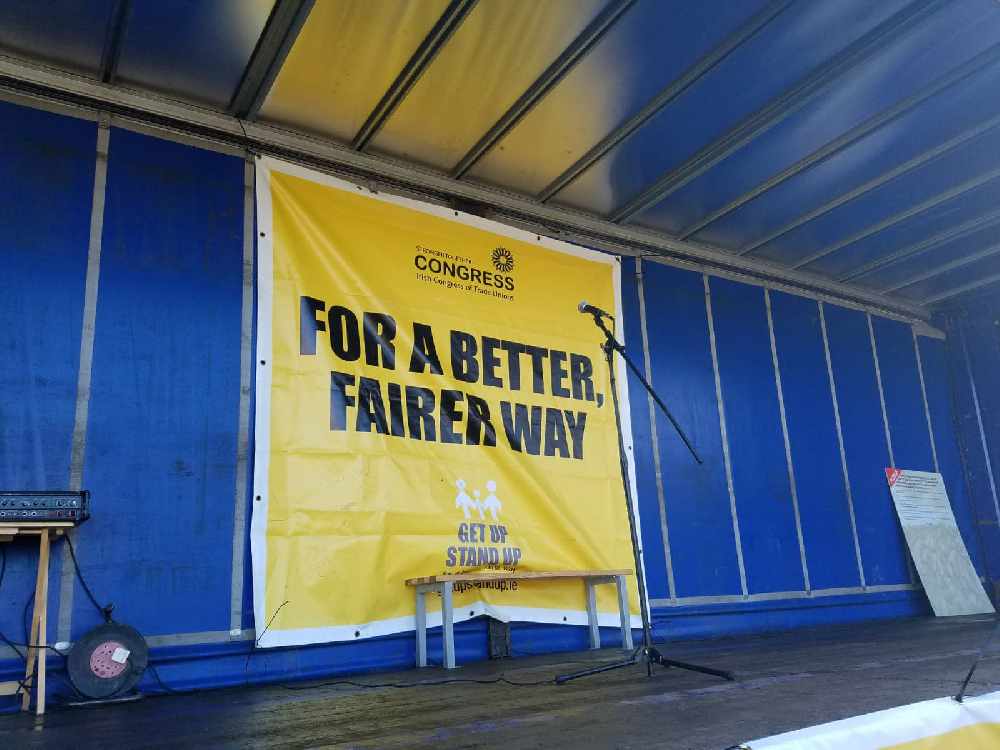 Pat Phelan, a Bord na Móna worker, says pensions need to be secured: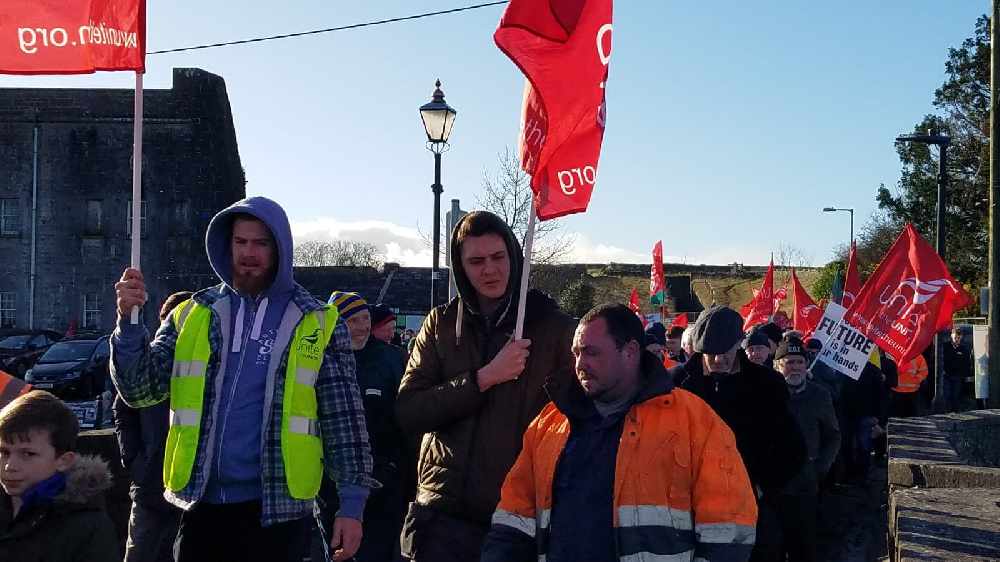 Brendan McCormack, a transport worker at Bord na Móna, believes the government's plan to get them to retrofit homes in the region is not feasible: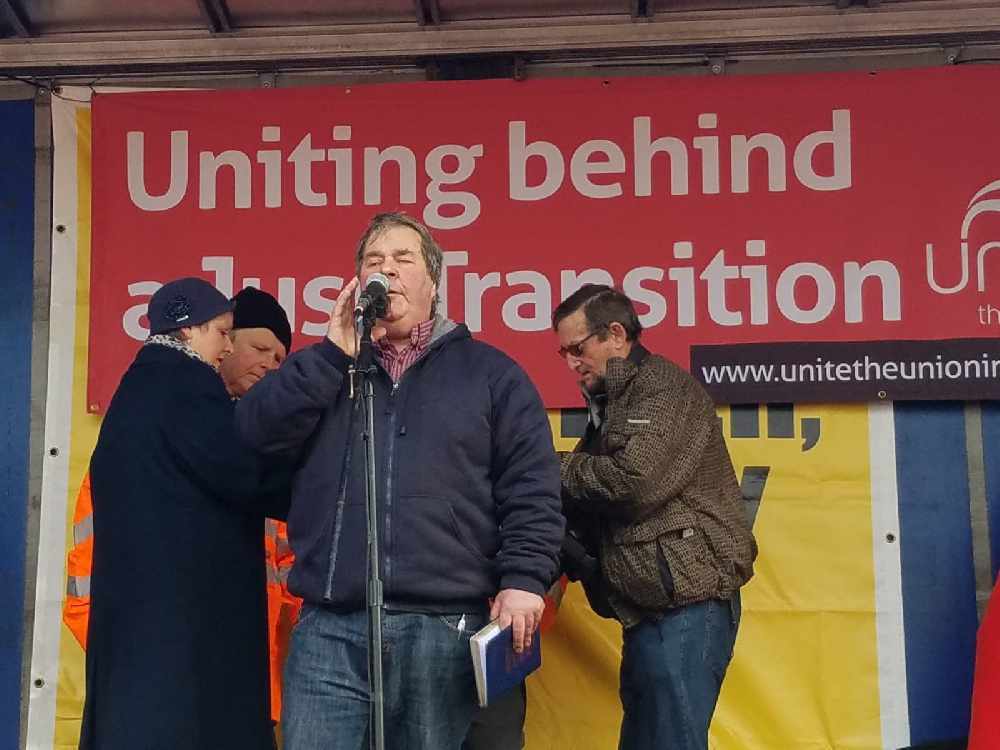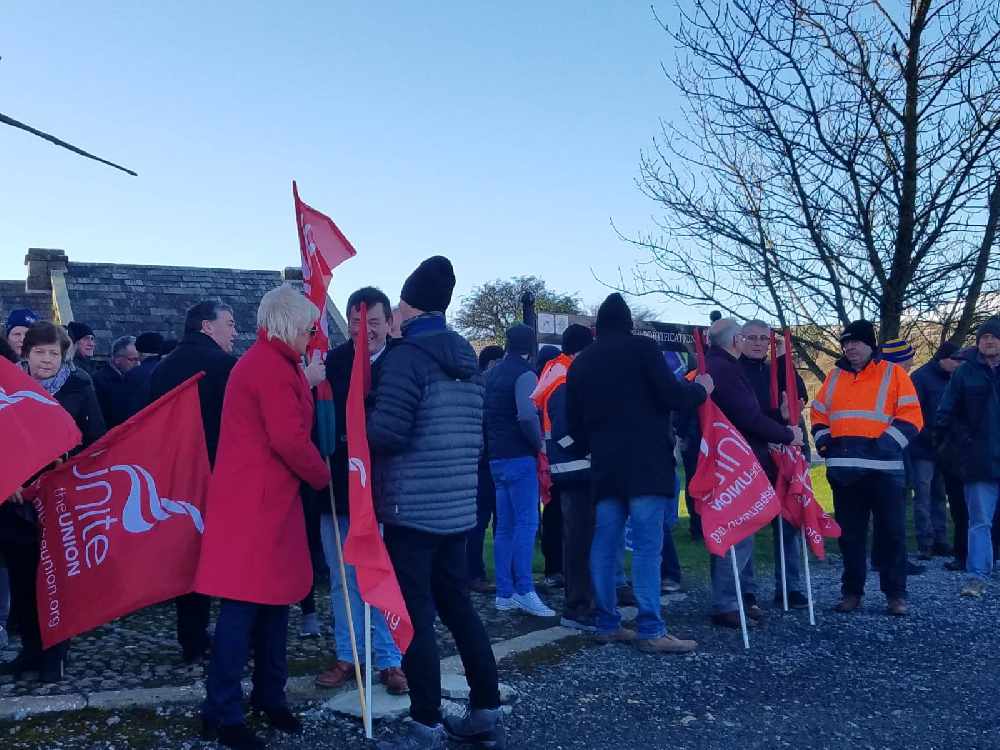 There was a mixed reaction to politicians as they took to the stage with all of them signing the pledge to support workers.