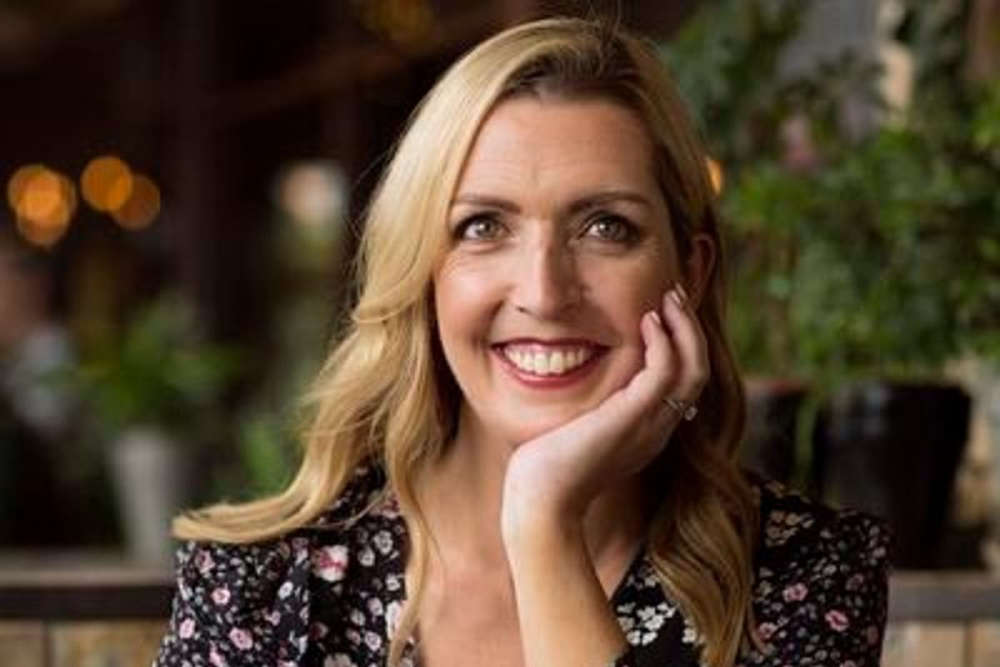 Photo Credit: @PhelanVicky
Tributes are being paid to Vicky Phelan who has passed away.
President Michael D Higgins has described Vicky Phelan as a person of powerful inner strength and commitment to the public good.
The cervical cancer campaigner has died at the age of 48 after being diagnosed with cervical cancer in 2014.
An internal CervicalCheck audit found that despite her routine smear in 2011 being reported as clear of abnormalities, it in fact clearly showed she had cancer three years before her diagnosis. She wasn't told about the mistake until 2017.
In April 2018, she settled a High Court action against CPL labs in the US for €2.5 million without an admission of liability.
Her campaigning led to an independent investigation by Dr. Gabriel Scally in 2018.
Dr. Scally, says she leaves a legacy of change a determination behind her:
Ms. Phelan blew the lid off the cervical check scandal in April 2018 by refusing to sign a non-disclosure agreement in her case against the US lab that misread her smear.
The HSE later confirmed that more than 200 women had developed cervical cancer after having a misdiagnosed CervicalCheck smear test.
Speaking outside court after her settlement in April 2018, she describes how she was let down:
Despite her terminal diagnosis, Vicky fought for answers on behalf of the women of Ireland. She appeared before the Oireachtas Public Accounts Committee in May 2018:
Laois Offaly Fianna Fail TD Sean Fleming was chairman of the Public Accounts Committee at that time and he's being paying tribute to the mum of two.
He described her as a true heroine:
Taoiseach Micheál Martin says Vicky Phelan's contribution to public life in Ireland will live long in the memory of the entire nation:
Once in a generation an advocate comes along and changes Ireland for the better - Vicky Phelan was that person. We owe her a deep gratitude.

She wanted people to stand up for themselves - she stood up for all of us. Sincerest sympathies to her family and friends.

— Pippa Hackett (@pippa_hackett) November 14, 2022
Around this time last year, Vicky made the decision to stop her chemotherapy treatment.
In a statement on Instagram, she said she wanted to enjoy more time with her children.
Vicky's solicitor Cian O Carroll says she was an inspiration :
The Limerick woman passed away at Milford Hospice in Limerick.
Manager at LARCC Cancer Support Centre in Multyfarnham, Bernie McHugh says her legacy will be far reaching:
The CEO of the HSE, Stephen Mulvany, says Ireland has lost 'a great advocate for women's health'.
Meanwhile, Tanaiste Leo Varadkar has also paid tribute, describing her as 'a shining example of the power of the human spirit'.
Health Minister Stephen Donnelly says she will leave a legacy which touched the lives of women and families affected by cervical cancer'.
Sinn Féin leader Mary Lou McDonald said many people will have sighed with sadness across the country on hearing of Vicky Phelan's death:
Vicky was awarded an Honorary Doctorate from the University of Limerick in 2018 and published a memoir, 'Overcoming' in 2019, which won the An Post Irish Book of the Year award.
Until recently Vicky had been receiving treatment in the US but as her condition worsened it was recommended that she return home for palliative chemotherapy.
Former Labour Party leader Alan Kelly worked very closely with Vicky Phelan campaigning for healthcare reform.
He says she changed Ireland and will be hugely missed:

David Brennan, who grew up with Vicky, says anyone who knew her, wasn't surprised at the strength she had:
I was so lucky to interview her. She was open, honest, raw, angry, passionate and sincere. All those things that make for a 'real' hero. Let's keep asking those tough questions in her honour. She was taken from her young family way too early. May she rest in peace #vickyphelan pic.twitter.com/igIRhrTrzk

— Ann Marie Kelly (@AMKellyDJ) November 14, 2022
The patient support group, 221-Plus, says they've lost their biggest, big sister.
The group, representing women and families affected by the cervical check scandal, reiterated the words of Vicky tow years ago, when she said, I don't want your apologies, I don't want your tributes. I want change. I want accountability.
Former CEO for the Dublin Rape Crisis Centre and Rathdowney's Ellen O'Malley Dunlop described it as a very sad day and says Vicky Phelan was an amazing courageous and generous woman and is a huge loss to her family and to the country.
She is survived by her husband Jim, and two children Amelia and Darragh.