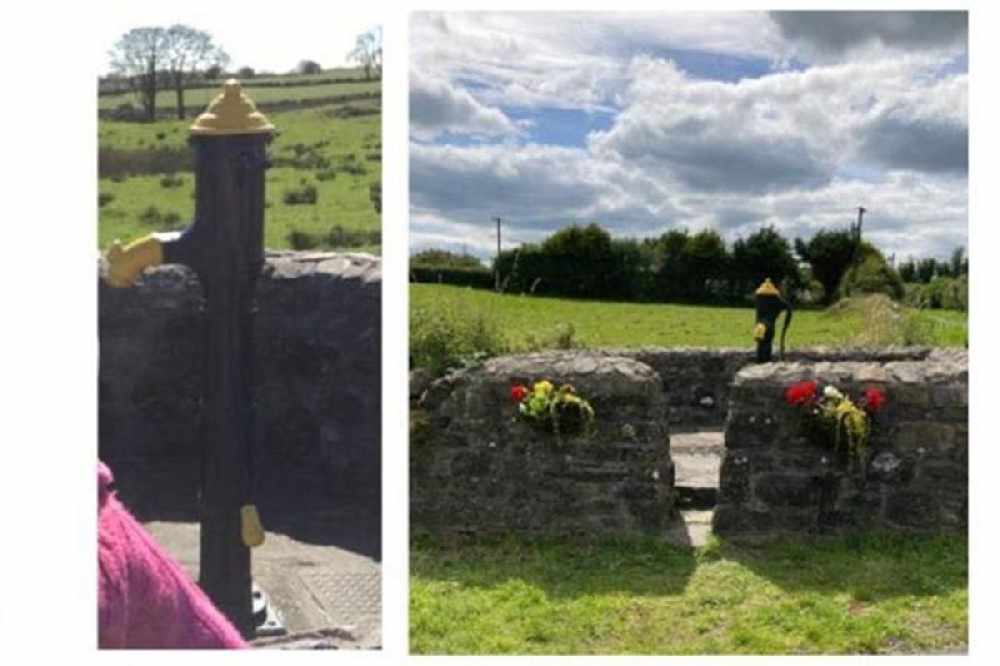 The amenity, which had undergone a €3,000 euro refurbishment, was taken overnight.
A community on the Meath/Westmeath border is appealing to people to respect rural heritage after an antique pump was stolen overnight.
Gardaí after investigating the incident, after locals in Knocklough Cross near Fore noticed the over 100 year old pump was missing this morning.
€3,000 went into refurbishing the amenity in recent years, and the pump itself is bottle green in colour, with a yellow cap, spout and hand grip.
Local resident Fiona Flynn says it's an affront to the local community: