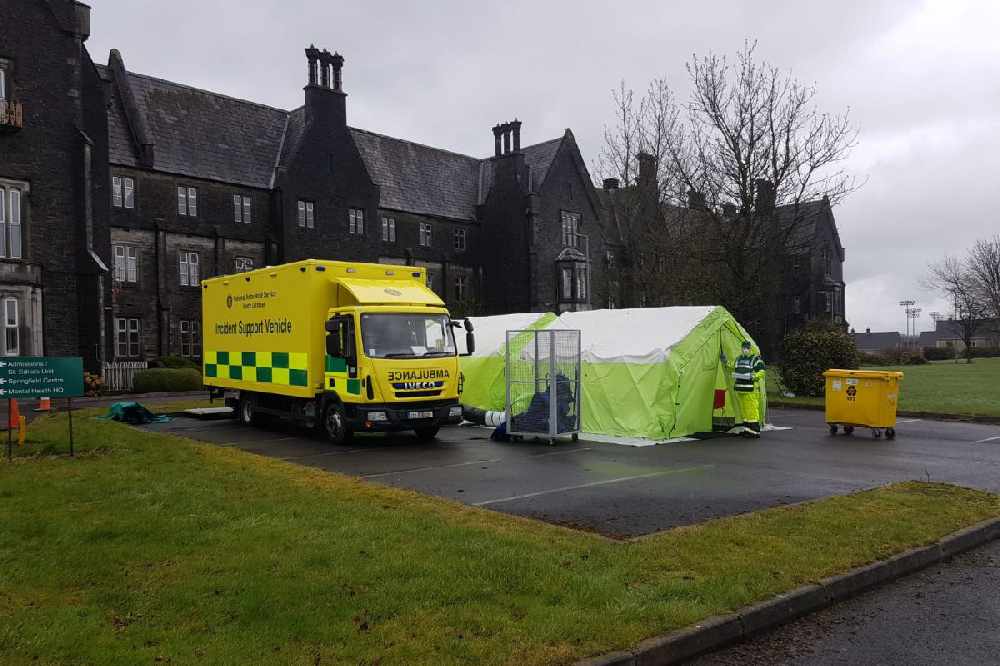 12 cases are in Laois with 15 in Offaly.
Local figures:
There have been no new deaths reported to the Health Protection Surveillance Centre today.
There has now been a total of 1,772 COVID-19 related deaths in Ireland.
As of midnight Saturday 8th August, the HPSC has been notified of 68 confirmed cases of COVID-19. There is now a total of 26,712 confirmed cases of COVID-19 in Ireland.
Of the cases notified today;
37 men and 31 women
82% are under 45 years of age
41 are confirmed to be associated with outbreaks or are close contacts of a confirmed case
2 cases have been identified as community transmission
19 cases are located in Kildare, 17 in Dublin, 15 in Offaly, 12 in Laois and 5 in Donegal.
There are no new cases in Westmeath.
The HSE is working to identify any contacts the patients may have had to provide them with information and advice to prevent further spread.
The COVID-19 Dashboard provides up-to-date information on the key indicators of COVID-19 in the community.
Dr Ronan Glynn, Acting Chief Medical Officer, Department of Health, said; "We continue to see cases linked to the outbreaks in counties where additional public health measures have been introduced. This was expected and we will continue to monitor closely.
"From tomorrow face coverings will be mandatory in retail and other indoor settings like hairdressers, cinemas and museums. We know that most people are already wearing face coverings and we hope to see even greater uptake over the coming days.
"Time and again people have shown their willingness to follow public health guidance in the interest of protecting each other from this disease. Wearing a face covering is just one more way in which people can demonstrate their solidarity with one another as we seek to suppress the spread of COVID-19."
Statistics measured at midnight on Friday 7th August by the Department of Health show there are 557 confirmed cases in Offaly, 327 in Laois, and 682 in Westmeath.
Meat factory:
A Co. Kildare meat plant that's seen a large outbreak of Covid 19 says it'll test workers every 14 days when full operations resume.

So far, 86 workers at the O'Brien Fine Foods facility in Timahoe have tested positive.

The company says normal operations won't resume until August 18th and a further programme of testing for workers will be rolled out.

Only those testing negative will be allowed to return to work - and all staff will continue to be paid in full.
Face coverings:
Mandatory face coverings in all retail settings comes into force from tomorrow.

Children under the age of 13 and people who can't wear one due to a physical or mental illness are exempt.

As part of the measures, the government has launched a new campaign to encourage safe behaviours around COVID-19.
Red list:
All non-essential travel from countries like the US and Brazil is set to be banned under new government plans.

The travel "red list" would include places with high infection rates of Covid 19, according to the Sunday Independent.

There'll be exemptions for Irish citizens and residents returning home as well as essential workers.

Margaret Harris from the World Health Organisation says the US is still struggling to get the virus under control:
Vaccine:
Beliefs, attitudes and scepticism may hold people back from taking up a vaccine against coronavirus in the future.

New research carried out by Kings College in London found that just over half of respondents would be certain or very likely to have a jab - but experts say it should be much higher.

Danny Altmann is professor of immunology at Imperial College London:
New Zealand:
Today marks 100 days since New Zealand recorded its last case of domestic transmission of coronavirus.

There are 23 active cases in the country but all are being treated in isolation facilities and there are no hospitalisations.

The total number of confirmed cases there is 1,219.

Everyone who arrives in New Zealand has to quarantine for 14 days.
Unicef:
Unicef says a special effort is needed to prevent children returning to school unvaccinated.

There have been outbreaks of measles in the recent past and according to today's Business Post, officials say some children have missed vaccination doses during lockdown.

Unicef has expressed concern about the immunisation rates in Ireland saying they are simply not high enough.

The number of children who received the measles vaccination last year stood at 91% but the recommended vaccine uptake rate for children is 95%.

Tracing app:
The HSE says it's working with Google to identify and fix phone battery issues some people using the COVID Tracer app are reporting.

Recent days have seen number of social media users reporting their Android phone batteries are being drained in a matter of hours while the contact tracing app is running.

Responding to affected users, the HSE says it's now working with Google and developers to identify and fix the issue.

The executive said as a temporary fix, a number of users have recommended deleting the app and clearing the cache in Google Play before reinstalling.
Testing:
110 of yesterday's cases were recorded in Co Kildare yesterday, while seven were recorded in Offaly and one in Co Laois.

777 people have tested positive for the virus here in the last fortnight.

Dr Philip Nolan, chair of the NPHET modelling advisory group, says the three counties under lockdown are experiencing new infections at several multiples of the national average.
Masks:
The Government is being asked to allocate additional funds immediately to provide facemasks for schoohildren when the schools reopen in the next few weeks

Labour also said questions need to be answered in relation to mask wearing by vulnerable young people.

Dublin TD Aodhan O'Riodan said students with cochlear implants or students who have to lip read are wary of face coverings:
UK:
In the UK nearly three quarters of a million coronavirus test kits supplied by a Northern Irish firm have been recalled because of safety concerns.

The British Government says the swab packs, supplied by pharma company Randox Laboratories based in Co Down may not meet the required safety standards.

It's described the recall as a "precautionary measure" and says test results from the equipment are unaffected.

Labour leader Keir Starmer called on the British governemnt to come clean:

Testing:
Public health officials say 174 more people have tested positive for Covid-19 in the Republic -- and one patient with the virus has died.

It brings the total number of cases 26,644 -- with the death toll 1,772.

It's the largest number of cases reported in a single day since May.

The National Public Health Emergency Team says "significant numbers" of new cases are expected in the days ahead.

Public health expert Professor Anthony Staines says today's figures do show testing is working:
Local figures:
174 more people have tested positive for Covid-19 here -- the largest number of cases confirmed in one day since the country came out of full lockdown.

One more patient with the virus has died, according to the latest data from the National Public Health Emergency Team.
Eight cases have been confirmed in Laois and Offaly with 110 people being diagnosed in Kildare.
The three counties have been put under lockdown for two weeks.
Statistics measured at midnight on Thursday 6 August by the Department of Health show there are 550 confirmed cases in Offaly, 326 in Laois, and 682 in Westmeath.
Health minister Stephen Donnelly hopes the measures imposed will prevent the virus spreading beyond the clusters linked to meatpacking plants: