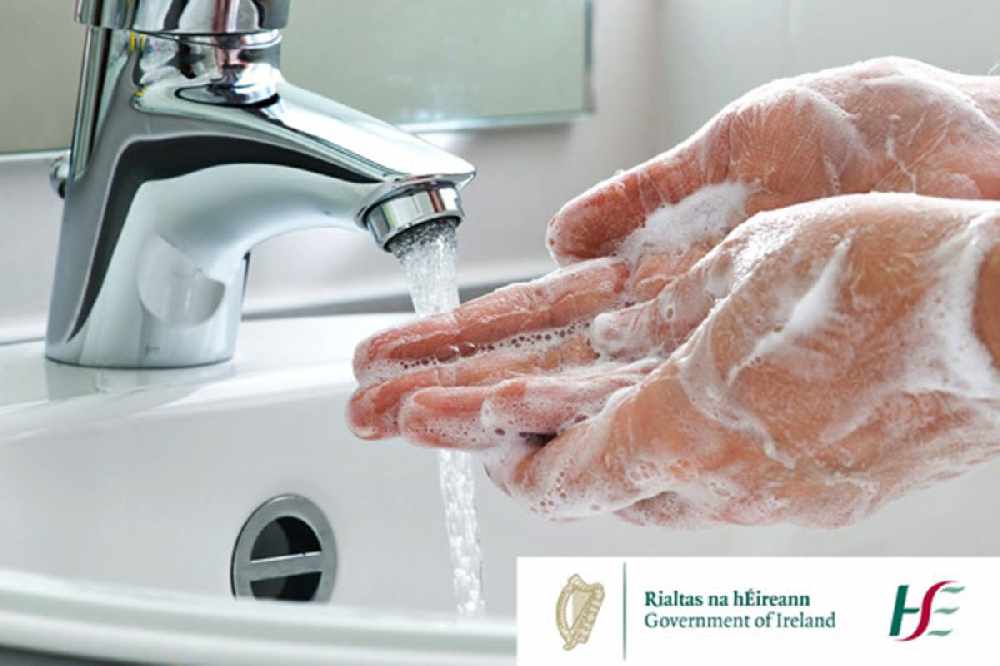 National News 30th September 2020.
Local Figures:
The Health Protection Surveillance Centre has today been informed that 1 person with COVID-19 has died.
There has now been a total of 1,804 COVID-19 related deaths in Ireland.
As of midnight Tuesday, 29 September, the HPSC has been notified of 429 confirmed cases of COVID-19.
16 of the new cases are in the midlands.
There is now a total of 36,155* confirmed cases of COVID-19 in Ireland.
Of the cases notified today;
·203 are men / 226 are women
·65% are under 45 years of age
·45% are confirmed to be associated with outbreaks or are close contacts of a confirmed case
·77 cases have been identified as community transmission
·189 cases are in Dublin, 60 in Cork, 31 in Donegal, 28 in Galway, 18 in Kildare, 15 in Wicklow, 15 in Clare, 12 in Limerick, 9 in Meath, 8 in Louth, 7 in Cavan, 7 in Longford, 6 in Laois, 5 in Offaly, 5 in Westmeath, with the remaining 14 cases in 8 counties. The HSE is working to identify any contacts the patients may have had to provide them with information and advice to prevent further spread.
Northern Ireland:
A record 424 people have tested positive for Covid-19 in Northern Ireland.
One new death has also been reported by the Department of Health there.
The death toll now stands at 579.
1,950 people have been diagnosed with the disease in the North in the past week.
Dublin:
Dublin hasn't shown the evidence needed to lift level three restrictions on the county so far.
That's according to the acting Chief Medical Officer who's said we'll only start to see the impact of restrictions in the coming days.
Donegal has overtaken the worst regions of Dublin with 204.2 cases per 100,000 over the past 14 days.
Acting Chief Medical Officer Dr Ronan Glynn has said it's too early to make a call on easing the current restrictions in place:
Fines:
The Head of the HSE doesn't believe fining people for breaching covid-19 restrictions is the right move.
However he says people who behave in a way that may spread the virus need to be called out.
His comments come as coronavirus cases continue to rise, with 363 confirmed yesterday.
But Paul Reid says it's possible to turn the trend around:
Nursing Homes:
Nursing homes are to receive 30 million euro in funding to protect the most vulnerable against a second wave of Covid-19.
Health Minister Stephen Donnelly is expected to announce the winter cash injection today.
According to the Irish Independent, the funding will cover things like extra staff and PPE.
Housing:
The uncertainty of the Covid-19 pandemic may worsen the 'chronic' housing supply shortage into the future.
A new report from the ESRI has raised concerns the construction sector may be slow to recover from this year's economic slowdown.
It's recommending the government pumps as many resources as possible into social and affordable housing.
Professor Kieran McQuinn with the ESRI is warning the supply gap could widen because of the pandemic:
Committee:
The Health Minister and the acting chief medical officer will appear before the Oireachtas Covid-19 committee this morning.
Stephen Donnelly and Dr Ronan Glynn will face questions on the state's plan for living with the virus.
Professor Philip Nolan and Dr Cillian de Gascun, who are senior members of NPHET, will join the meeting via video link.
Sinn Féin's health spokesman, David Cullinane, is a member of committee - he says the format of today's meeting is unacceptable.
Quarentine:
Mandatory hotel quarantine for international visitors would be very effective in tackling Ireland's Covid-19 crisis.
That's according to Dr Niall Conroy, a consultant in public health medicine in Queensland, Australia.
It has forced overseas visitors to quarantine in a government-arranged hotel for 14 days.
Dr Conroy, who's from Dublin, says it's been very effective in eliminating the virus.
Appeal:
The acting chief medical officer's pleading with the public to make 'difficult decisions' to prevent a number of Covid-19 deaths this winter.
Dr Ronan Glynn says people shouldn't even meet family members, or go to work or college, if they're a close contact of a confirmed case.
Another 363 coronavirus infections were confirmed yesterday, and one more death.
117 people are in hospital with the disease, which is the highest since June 8th.
Dr Tomás Ryan, an associate professor of immunology at Trinity College, says more deaths are inevitable.
Local figures:
363 new cases of covid 19 have been confirmed today and 1 further death.
The death toll from the virus is 1,803, while there has been 35,740 confirmed cases.
154 cases are in Dublin, 40 in Cork, 23 in Donegal, 16 in Wexford, 15 in Roscommon, 14 in Galway, 14 in Monaghan, 11 in Kildare, 11 in Meath, 11 in Wicklow, 9 in Limerick, 6 in Clare, 5 in Mayo, 5 in Tipperary with the remaining 29 cases in 9 counties.
Westmeath has had 770 confirmed cases, with 717 people in Offaly being diagnosed with the illness while 447 cases have been detected in Laois. These figures are measured at midnight on Sunday 27 September.