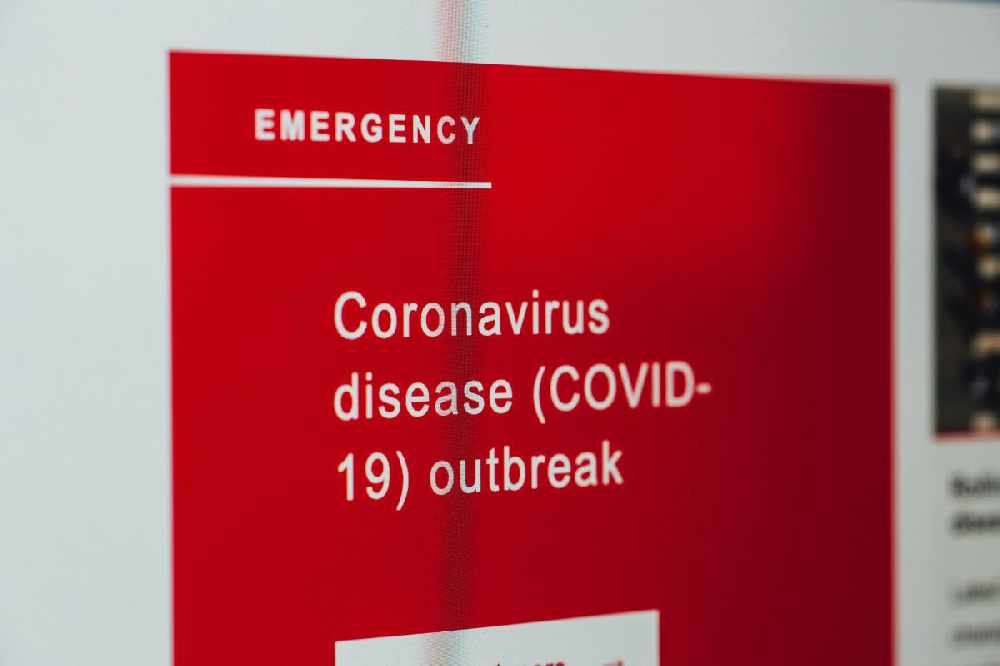 National News March 29th 2021.
Figures:
The Health Protection Surveillance Centre has today been notified of 1 additional death related to COVID-19.
There has been a total of 4,667 COVID-19 related deaths in Ireland.
As of midnight, Sunday 28th March, the HPSC has been notified of 539 confirmed cases of COVID-19.
There is now a total of 235,078* confirmed cases of COVID-19 in Ireland.
Of the cases notified today:
288 are men / 249 are women
73% are under 45 years of age
The median age is 32 years old 262 in Dublin, 32 in Kildare, 30 in Westmeath, 26 in Galway, 21 in Meath, 21 in Offaly and the remaining 147 cases are spread across 20 other counties**.
As of 8am today, 331 COVID-19 patients are hospitalised, of which 70 are in ICU. 19 additional hospitalisations in the past 24 hours.
As of March 26th 2021, 786,569 doses of COVID-19 vaccine have been administered in Ireland: 567,023 people have received their first dose 219,546 people have received their second dose
The COVID-19 Dashboard provides up-to-date information on the key indicators of COVID-19 in the community including daily data on Ireland's COVID-19 Vaccination Programme.
| | | | | | | | | |
| --- | --- | --- | --- | --- | --- | --- | --- | --- |
| County | | Today's cases (to midnight 28Mar2021) | | 5 day moving average (to midnight 28Mar2021) | | 14-day incidence rate per 100,000 population (15Mar2021 to 28Mar2021) | | New Cases during last 14 days (15Mar2021 to 28Mar2021) |
| | | | | | | | | |
| --- | --- | --- | --- | --- | --- | --- | --- | --- |
| Westmeath | | 30 | | 21 | | 218.5 | | 194 |
Vaccines:
For the first time, the HSE can say it has delivered over 100-thousand Covid-19 vaccine doses in the space of a week.
After days of embarrassing revelations over the Beacon Hospital's vaccine clinics, HSE boss Paul Reid says the programme is "heading to a new phase".
The latest data on the vaccine drive shows a record number of shots were given on Thursday -- close to 27 and a half thousand.
That brings the seven-day total up to 106-thousand doses.
Health service boss Paul Reid says the intention is to vaccinate a similar number this week.
The target set is for between 95-thousand and 105-thousand doses to be delivered.
The bulk of them, 75- or 80-thousand, are to be administered at 540 GP surgeries, mostly to over-seventies.
Between 15- and 20-thousand medically vulnerable patients are also due to be injected.
While around 5,000 people in long-term care facilities will get a dose, along with the last appointments for health service staff.
The health service is expecting to take delivery of a million vaccines in April -- with a "significant" consignment due in from AstraZeneca in the days ahead.
Since December there have been over three quarters of a million injections -- with 211-thousand people having received their second shot.
Pop-Up Centres:
A public health expert is optimistic that pop-up testing in areas with outbreaks will help control coronavirus.
It's after the HSE set up five walk in testing centres on Thursday - four in Dublin and one in Tullamore, County Offaly.
It comes as 604 new covid cases have been confirmed, with 13 more deaths and 68 people were in ICU last night.
RCSI Professor Sam McConkey says testing centres will help find cases in the worst hit areas:
Quarantine:
A search is continuing for a third person who absconded from a mandatory quarantine hotel in Dublin.
Two of three people who left the Crowne Plaza near Dublin Airport on Saturday have been been found and are back in their rooms.
The Association of Garda Sargeants and Inspectors is calling on the Health Minister to vaccinate its members involved in policing hotel quarantining.
Rural Incentives:
Tax breaks for working from home are set to be examined under a new plan from the government to incentivise people to move to rural Ireland.
The 'Our Rural Future' plan also commits to a fund to re-purpose vacant buildings in rural towns to turn them into shared office spaces with access to high speed broadband.
The government is understood to be examining further financial incentives such as relocation grants to get people out of cities.
Pilot schemes are set to be launched to provide state-backed taxis or hackneys in rural communities that can't support public transport networks on their own.
A separate scheme will aim to turn some rural pubs into community areas providing other services in a bid to keep them open.
Celtic Tiger:
Household savings have built up so much during the pandemic, they're acting a little like a repeat of the SSIA savings schemes during the Celtic Tiger years.
That's according to a forecast by business lobby group IBEC, which is predicting GDP growth of of 3.1% this year.
IBEC's chief economist Gerard Brady says there'll be renewed consumer and business confidence from July onward
Careers:
Over a quarter of Irish workers say the pandemic's made them rethink their career path.
And 66% say they have a "new-found respect" for essential workers like health workers, teachers, journalists, couriers and childcare workers.
Over a third feel underpaid.
Breda Dooley from Matrix Recruitment, which commissioned the survey, says the current circumstances have really given people pause for thought: