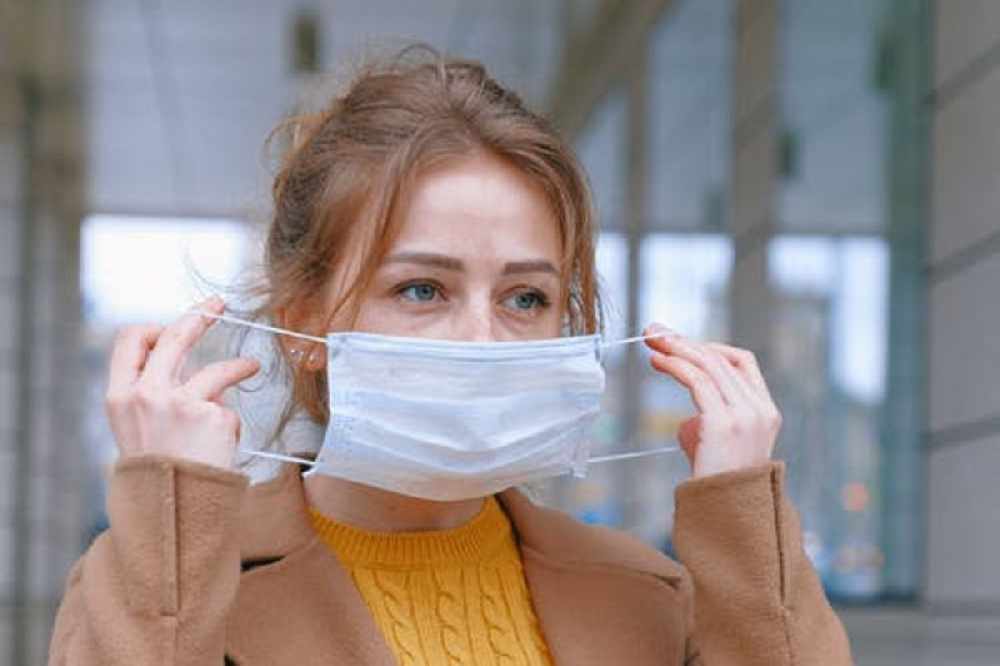 Fines of up to €2,500 will be imposed for those failing to wear face masks on public transport.
Latest Figures:
The Health Protection Surveillance Centre has today been informed that 2 people with COVID-19 has died.
There has now been a total of 1,746 COVID-19 related deaths in Ireland.
As of midnight Friday 10th July, the HPSC has been notified of 23 confirmed cases of COVID-19. There is now a total of 25,611* confirmed cases of COVID-19 in Ireland.
The HSE is working to identify any contacts the patients may have had to provide them with information and advice to prevent further spread.
No new cases of coronavirus have been confirmed in the Midlands.
That leaves the total at 1,427.
676 in Westmeath, 486 in Offaly and 265 in Laois.
House Party:
A cluster of Covid-19 cases that arose from a house party in Co. Kerry's being investigated by the Department of Health.

The detail was revealed in a letter issued to GP's in the region.

It has emerged a group of people in their 30s, most of whom from Dublin, travelled to Killarney last weekend.

They stayed for a number of days and 'partied' in rented accommodation according to the letter issued to GPs.

The group aren't believed to have visited other congregated settings such as pubs.

At least one person has since tested positive for COVID from the suspected cluster.

Several other young people have requested or are awaiting test results and are self-isolating.

The Department of Health says close contacts are being followed up and advised and are being referred for testing.

Several HSE departments in other regions are also involved.

The majority of the group travelled to the town in cars - however one mode of public transport taken by one person elsewhere in the country is being followed up.
UK:
Theatres and music venues in England are able to resume in the open air today as more coronavirus lockdown measures are eased.

Audience numbers will be restricted though - and they'll have to stick to social distancing rules.

Outdoor swimming pools are also allowed to open.

In Wales - self-contained holiday accommodation can re-open for the first time since March.
Pubs:
Gardai are warning people they will keep a high visibility presence in cities and towns this weekend, to ensure adherence to the public health guidelines.

It comes after 26 pubs last weekend were found to be potentially in breach of Covid-19 regulations and could be facing prosecution.
Images captured last week showed large groups of people gathering close to pubs who appeared not to be adhering to social distancing rules.

It raised concerns that the full reopening of bars may be delayed beyond the planned date of July 20th.

Since June 29 only pubs that can serve food with a minimum cost of €9 have been allowed return to business.

Some 2,785 individual licensed premise were found to be open last weekend.

With good weather forecast for the weekend, and signs of a growth in Covid-19 infection rates lately, the gardai's Operation Navigation aims to prevent large gatherings either indoors or outdoors -- that do not observe the regulation.

Pubs are also allowed to impose social distancing rules of just one metre rather than two, subject to other mitigation requirements while customers must not stay in the pub longer than 105 minutes.
Rent:
Landlords are calling on the Housing Minister not to extend the legislation preventing tenants from eviction beyond July 20th.

The Irish Property Owners Association says the emergency law is protecting anti-social tenants, leading to distressed neighbours.

It wants Minister Darragh O'Brien to allow the private rental market to function in a normal way.

Irish Property Owners Association spokesperson, Margaret McCormick tells us about the other problems they're having:
Taoiseach:
"No one is invincible from the Coronavirus' - that's the message from the Taoiseach, as he appealed for the public to behave responsibly this weekend.

It comes as Gardai warn they'll be checking pubs and restaurants this weekend as part of Operation Navigation.

26 pubs were found to be in breach of public health guidelines when gardai began checks last week, and may face prosecution.

Taoiseach Micheal Martin says everyone should remember the danger posed by the coronavirus:
Thanks for sharing @YSineadgeraghty and @MRHTGM and thank you to @MichealMartinTD @DonnellyStephen and @paulreiddublin for taking time today to acknowledge the work of all hospitals and community staff #recognition #thankyou https://t.co/yGz71jcLD3

— Dublin Midlands Hospital Group (@DMHospitalGroup) July 10, 2020
Face masks:
People who don't comply with the new laws on wearing face covering on public transport may face fines of up to 2,500 euro and / or six months in prison.

It will be compulsory to wear a face covering on trains, buses and trams from Monday.

The new legislation will be signed this evening and allows a driver or inspector to inform gardai if people do not comply.

They will also be allowed to prevent a person without a mask from boarding.

There will be a number of exemptions to the new rules including children under 13 and people with special needs.

But the National Bus and Rail Union says there's uncertainty over who'll enforce the legislation.

General-secretary Dermot O'Leary says his members won't be doing so:
Offaly County Council supports social distancing measures for town centre businesses - Town Centre businesses using outdoor furniture are required to apply annually for a Licence to do so under Planning legislation and a fee is involved.https://t.co/P4PYV2PmnF pic.twitter.com/jfL9Y98rOl

— offalycoco (@offalycoco) July 10, 2020
Local figures:
The highest number of cases of Covid-19 in nearly a month were reported yesterday.

Another 25 people have been diagnosed with the virus - bringing the total to 25,589.

Another person has died of the disease, with the death toll now at 1,744.
No new cases of coronavirus have been confirmed in the Midlands.
That leaves the total at 1,427.
676 in Westmeath, 486 in Offaly and 265 in Laois.
Infectious diseases specialist Sam McConkey says it's vital people are responsible this weekend, to prevent a second wave:
There's a growing concern that younger people are being reckless since lockdown was eased.

Dr Martin Daly former head of the Irish Medical Organisation says measures will have to be considered if case numbers continue to rise: