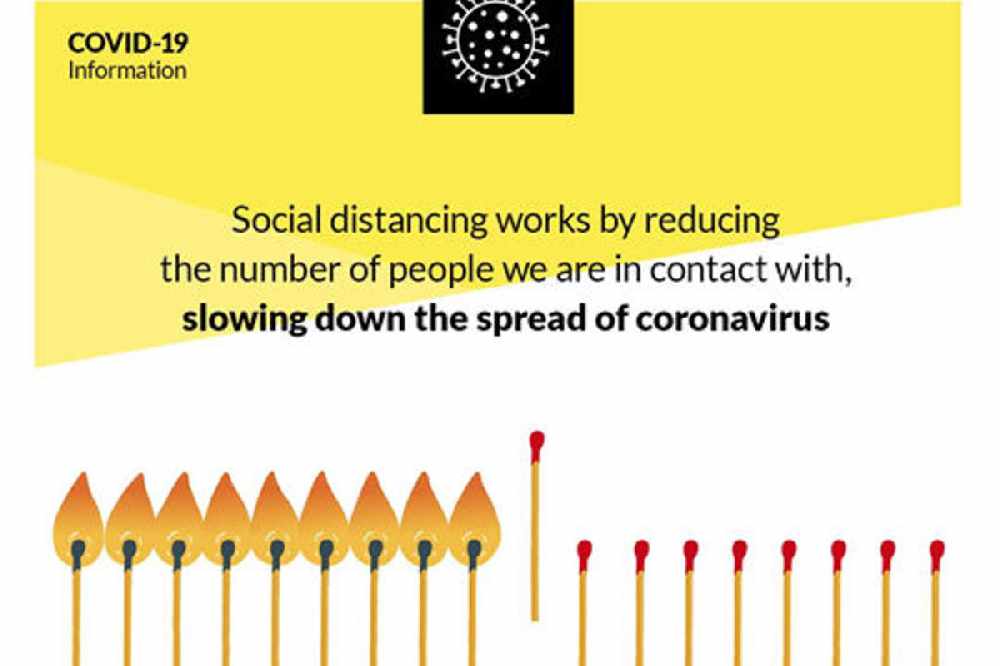 National updates for Sunday 11th October 2020.
Latest figures:
The Health Protection Surveillance Centre has today been notified of 2 additional deaths related to COVID-19.
There has been a total of 1,826 COVID-19 related deaths in Ireland.
As of midnight Saturday 10th October the HPSC has been notified of 814 confirmed cases of COVID-19. There is now a total of 42,528 confirmed cases of COVID-19 in Ireland.
Of the cases notified today;
432 are men / 381 are women
70% are under 45 years of age
The median age is 32 years old
226 in Dublin, 77 in Cork, 64 in Galway, 56 in Donegal, 48 in Meath and the remaining 343 cases are spread across all remaining counties.
As of 2pm today 204 COVID-19 patients are hospitalised, of which 30 are in ICU. 16 additional hospitalisations in the past 24 hours.
Dr. Tony Holohan, Chief Medical Officer, Department of Health said; "It is vital that the entire population consistently implement public health advice into their daily lives; keep your social contacts to an absolute minimum and keep physical distance when you need to be out of your home.
"22 out of 26 counties have 7 day incidence rates as a percentage of 14 day incidence rates above 50%. This shows rapidly increasing growth rates across the country."
The Department of Health has not release a county by county breakdown for the midlands. The latest figures for the region were measured at midnight on Friday. The total number of cases in Laois now stands at 547, an increase of 7 from Thursday, in the same 24 hours, Offaly recorded 11 new cases, bringing it's total to 811 and Westmeath reported 12 new cases. 857 people have now tested positive for the illness in the Lake County.
Lockdown:
Ireland could be facing a new lockdown within 10 days if coronavirus cases continue to rise.
A senior government source has told the Sunday Independent the move now looks increasingly possible.
It comes after the Tanaiste previously admitted a 'short, sharp' circuit break lockdown may be needed to reduce Covid-19 case numbers.
Three deaths and 1,012 cases were reported yesterday - the highest daily number of new coronavirus cases since the height of the pandemic in April.
Consultant in intensive care medicine at University Hospital Limerick, Catherine Motherway, says hospitals are seeing a gradual increase in admissions and healthcare workers are worried:
Lockdown:
The Taoiseach says a second lockdown "may not be a short one" if it's brought in to control the spread of Covid 19.

Michael Martin hasn't ruled out moving the country to Level 4 restrictions in the coming week - but says it'd be "very severe and create a lot of damage".

Earlier, Tanaiste Leo Varadkar suggested a short, hard lockdown - known as a circuit breaker - "may well be needed" in response to the rising number of cases.

Taoiseach Michael Martin hopes a move to Level 4 can be avoided:
Schools:
The Government says there's absolutely no plan to close schools for any longer than one week at mid term.

The idea had been discussed earlier this week as one potential tool to tackle the spread of Covid-19.

However Junior Minister at the Department of Further Education Niall Collins says schools aren't driving the spread.

He's ruled out extending the mid-term:
Older people:
'Delerium' or new-onset confusion is an important symptom of Covid 19 in older adults who are frail.

That's the finding of a major new study on coronavirus of older people in England at King's College London.

Trinity College graduate, Dr Mary Ní Lochlainn was involved in the research and of the patients studied, almost one-fifth had confusion as the only symptom of the disease.

Doctors and carers should look out for signs of confusion or strange behaviour in frail older people as it could be an early warning sign of Covid-19.
Northern Ireland:
Northern Ireland has recorded 1,066 new cases of coronavirus in the last 24 hours.

There has also been one further death.

It brings the total number of cases in the North to more than 20 thousand.

30 per cent of them have been diagnosed in the last week.
UK:
It's understood Britain's Cabinet is being briefed this afternoon, ahead of British Prime Minister Boris Johnson's expected announcement of more coronavirus restrictions tomorrow.

It comes as Northern leaders have expressed anger at the economic impact of further Covid rules in their regions.

Five Manchester MPs have already written to the British government saying they won't accept the city being placed under Tier 3 levels.

But UK Housing Minister Robert Jenrick says the Jobs Support Scheme is a good one:
Meanwhile, UK experts say a vaccine for tuberculosis could help adults fight coronavirus.

Trials show the BCG jab, which is given to more than 100-million babies each year, stimulates the immune system.

Around 10-thousand people in the UK will be recruited to investigate whether it could help Covid-19 patients, until more effective vaccines are found.

Australia, the Netherlands, Spain and Brazil are involved in the programme.
Budget:
The Government's finalising Budget 2021 this weekend.

It's expected to be the largest budget package in this history of the State.

Finance Minister Paschal Donohoe revealed on Friday that there will be a 21 billion euro budget deficit this year - a huge sum but considerably less than had been feared.

Details of the new spending measures are emerging ahead of the big reveal on Tuesday.

The Business Post reports that Budget 2021 will see the biggest ever increase in health spending.

It's due to increase by 4 billion with much going to cover Covid-19 costs, but it will help fund a significant expansion in capacity, including 1,285 new acute beds.

The paper also says there will be a 150 million euro increase in funding for home care packages and up to 300 new hospital consultants will be recruited on public only contracts.

Meanwhile, a Christmas bonus for people getting the pandemic unemployment payment is on the cards according to the Sunday Times.

The paper reports that a new scheme to allow the self-employed to earn up to 480 euro a month and still get the PUP will also be included in Tuesday's budget.
Scotland:
A Scottish MP has revealed she won't resign despite repeatedly breaching coronavirus rules.

Margaret Ferrier travelled to London from Glasgow with symptoms last month - then took the train back after testing positive.

She's told The Sun on Sunday that was a 'blip' - and argued Covid-19 'makes you act out of character'.

She's already been kicked out of the SNP parliamentary party.

The leader of the SNP, Nicola Sturgeon insists Mrs Ferrier should step down from Parliament:
Hospitals:
The number of patients being treated in hospital for Covid-19 has passed 200 for the first time since the end of May.

201 are now receiving treatment after 18 new admissions in the past 24 hours.

It comes amid a warning from the Chief Medical Officer that all the important indicators of Covid-19 are deteriorating.

The 14-day incidence rate has increased by 39 percent in seven days while the test positivity rate has more than doubled in less than a fortnight.

Infectious diseases specialist, Professor Sam McConkey, says the government's current strategy isn't enough:
President Trump:
Donald Trump's doctor says he's no longer at risk of transmitting Covid-19.

Sean Conley says the US president meets the criteria to safely come out of isolation - with three weeks to go until election day.

His democratic rival Joe Biden tested negative for coronavirus before heading to Pennsylvania.

President Trump's been speaking at the White House - his first public appearance since being treated for the virus:
Mental health:
The Government is being urged to prioritise mental health as the pandemic progresses.

The Mental Health Commission has written to Minister Mary Butler to advise her to implement a national emergency mental health plan.

It says the pandemic has significantly impacted mental health services and created an increased demand for services.

Chief Executive John Farrelly says almost everyone in the country is experiencing stress and anxiety:
China:
China's held its first classical music festival since the start of the coronavirus pandemic.

The concert featured musicians from Wuhan - the original epicentre of the outbreak - and raised funds for victims of Covid-19.

More than 11 million people in the Chinese city and its surrounding areas were placed into a 76-day lockdown in January.
Infection rate:
The national average fortnightly infection rate now stands at 150 per hundred thousand -- up from 108 last Sunday.

The percentage of swabs testing positive for the virus has more than doubled to 6.2 per cent in the last fortnight.

Infectious diseases specialist Professor Sam McConkey says we can't wait until our hospitals are overwhelmed to take action:
Budget:
Failte Ireland says a VAT rate cut would be really helpful for the tourism industry.

The Government's thinking about reducing the VAT rate for the hospitality sector from 13 to 9 per cent in Tuesday's Budget.

Chief Executive Paul Kelly says other steps are also needed:
The Irish Hotels Federation also believes it's essential there's a reduction in the VAT rate for the industry.

Chief Executive, Tim Fenn says the current rate is too high and too many jobs have been lost:
Northern Ireland:
Sinn Féin says the Republic's hospitals need to be ready to take patients from Northern Ireland if the outbreak continues to grow there.

Yesterday was the first day in a week more cases were recorded south of the border, despite nearly three times the population here.

Over the past seven days there have been over three thousand cases in the Republic compared with nearly five and a half thousand in the North.

Sinn Féin's health spokesman David Cullinane says only an all-Ireland effort will work:
Fines:
People Before Profit says it'll oppose Government legislation on bringing in fines for people breaking Covid 19 laws.

TD Brid Smith claims the graduated penalties are a way for the state to deflect from its failure to tackle the pandemic.

She's accusing the Government of shifting the blame onto people instead of admitting it allowed the virus to regain a grip on the country.

Deputy Smith says gardai are already able to take steps against those breaking the rules:
Latest figures:
1,012 people have tested positive for Covid-19 in the Republic, and three more patients have died.

It's the highest number of new positive tests seen in 24 hours since the outbreak reached Ireland.

199 people with the virus are now in hospital, with 31 patients being treated in intensive care.
241 in Dublin, 112 in Cork, 80 in Cavan, 72 in Meath, 66 in Galway, and the remaining 441 cases are spread across 21 other counties.
The Department of Health has not released the number of cases in Laois, Offaly or Westmeath.
The latest figures for midlands counties, which were measured midnight on Thursday 8 October, shows the total of cases in Westmeath now stands at 845 following an increase of 11 new cases, while Offaly had an rise of 10 bringing its total to 800 and Laois now stands at 540 after 15 people tested positive for the illness.
Chief Medical Officer Dr Tony Holohan says he is "worried about the numbers ... and how quickly they are deteriorating".