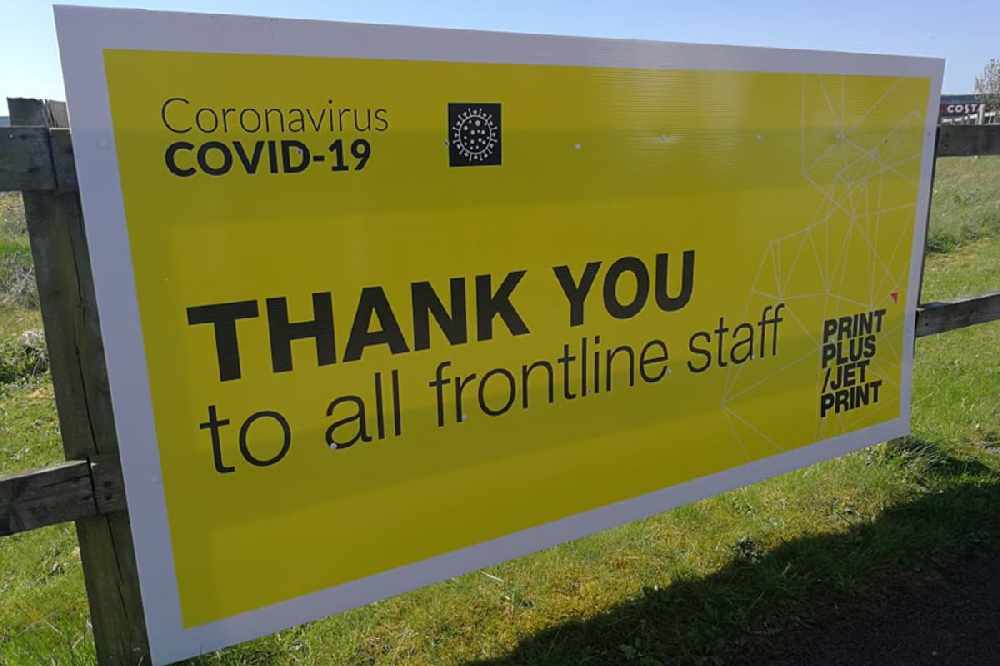 News updates for Sunday 13th September 2020.
Latest Figures:
The Health Protection Surveillance Centre has today been informed that 1 person with COVID-19 has died.
There has now been a total of 1,784 COVID-19 related deaths in Ireland.
As of midnight Saturday 12th September, the HPSC has been notified of 255 confirmed cases of COVID-19. There is now a total of 30,985 confirmed cases of COVID-19 in Ireland.
Of the cases notified today;
129 are men / 123 are women
68% are under 45 years of age
34% are confirmed to be associated with outbreaks or are close contacts of a confirmed case
69 cases have been identified as community transmission
156 in Dublin, 22 in Waterford,13 in Donegal, 11 in Wicklow, 9 in Limerick, 8 in Kildare, 5 in Clare and the remaining 31 cases are in Carlow, Cork, Galway, Kerry, Laois, Longford, Louth, Mayo, Meath, Offaly, Tipperary, Westmeath and Wexford.
The HSE is working to identify any contacts the patients may have had to provide them with information and advice to prevent further spread.
Business:
The Government is planning to encourage businesses to bring employees back to offices in areas that have been devastated economically by Covid-19.

Up to 5,000 people could be allowed attend sporting events in Croke Park and the Aviva Stadium, with capacity capped at 500 for smaller venues.

The details are due to be published by Ministers on Tuesday.

Ian Talbot from Chambers Ireland says despite businesses needing to bring employees back - it needs to be done right:
Incident rate:
Ireland's 14-day incidence rate continues to rise according to the European Centre for Disease Control.

There are now 41 cases per 100,000 people in the country.

The rate for the UK is now 48.6, while Sweden's has fallen further to 24.
Green list:
Germany, Poland, Bulgaria and Iceland could be the latest countries added to Ireland's 'green list'.

Government's considering the move as part of its new long term Covid plan, according to the Sunday Independent.

People travelling to country's on the list are not required to quarantine for 14 days upon their return.

The move is pending EU-wide approval of a new traffic light system for flights between member states.
Testing:
A Cork GP is warning against 'unfiltered access' to testing for Covid-19.

It follows suggestions that walk in testing should be made available.

Dr Nuala O'Connor, from the Irish College of General Practicionsers, says it's important access to testing is done through GPs.

She says allowing people to organise their own coronavirus test isn't something that should be considered:
Circle:
People in the capital have been told: "reconsider your plans" this weekend to stop Covid-19.

75 of the 159 cases of Covid-19 recorded in Ireland in the latest data were in Dublin -- or 47 per cent of the total.

Two more patients with the virus have been reported dead, bringing the pandemic death toll here to 1,783.

People in the capital in particular are being asked to socialise with a smaller circle of friends.
Taxis:
The Labour Party says taxi drivers need a bailout -- and any move to ban them on bus lanes would be premature.

Dublin City Council officials met the Transport Minister last month and asked him to delegate powers to allow them stop taxis using certain streets.

Taxi drivers in the capital are set to hold a protest rally by driving their cars from Heuston Station to Leinster House at lunchtime on Tuesday.

Labour Party transport spokesman Duncan Smith says the sector's been neglected during the pandemic and needs financial support.

He says drivers need to be consulted before any decision on bus lanes:
Dublin:
47% of the 159 new cases of Covid-19 reported yesterday were in Dublin.

The Acting Chief Medical Officer Ronan Glynn has said that now is a "critical moment" to address the spread of the virus across the capital, and is urging Dubliners in particular to socialise with a smaller group of friends.

51% of the cases confirmed yesterday are associated with outbreaks or are close contacts of a confirmed case.
The Lord Mayor of Dublin says stopping Covid-19 is one of the toughest challenges the city has faced.

There are fears from public health experts that the case numbers in the capital could double in the next two weeks.

Lord Mayor Hazel Chu says if more restrictions are needed, it needs to happen:
UK:
Police in Britain are urging people not to treat this weekend as a 'party' before new coronavirus restrictions come into force on Monday.

The Police Federation thinks there's a risk they public would 'take advantage of the current situation' - despite a surge in infections.

The new rules limit gatherings to six people indoors and outdoors in England.
Local figures:
159 new cases of Covid-19 have been confirmed today, and two more people have died.

The death toll in the Republic now stands at 1,783.

Dublin accounts for 75 of today's cases, with 10 in Louth, 6 in Cork, 6 in Donegal, 6 in Meath and 5 each in Laois and Wexford and and the remaining 46 cases are in Carlow, Cavan, Clare, Galway, Kerry, Kildare, Kilkenny, Leitrim, Limerick, Longford, Mayo, Offaly, Roscommon, Tipperary, Waterford, Westmeath and Wicklow.

Acting Chief Medical Officer Dr. Ronan Glynn says it's a 'critical moment' for people in Dublin, he's urging those in the Capital to reduce their social contacts.
The total number of cases in Laois stands at 408, Offaly has had 660 people diagnosed with the illness, meanwhile in Westmeath 712 people tested positive for the virus. These figures are measured by the Department of Health at midnight on Thursday 10 September.
Professor Sam McConkey from the RCSI says the fresh outbreak is continuing to grow -- and it's time for us all to take action: