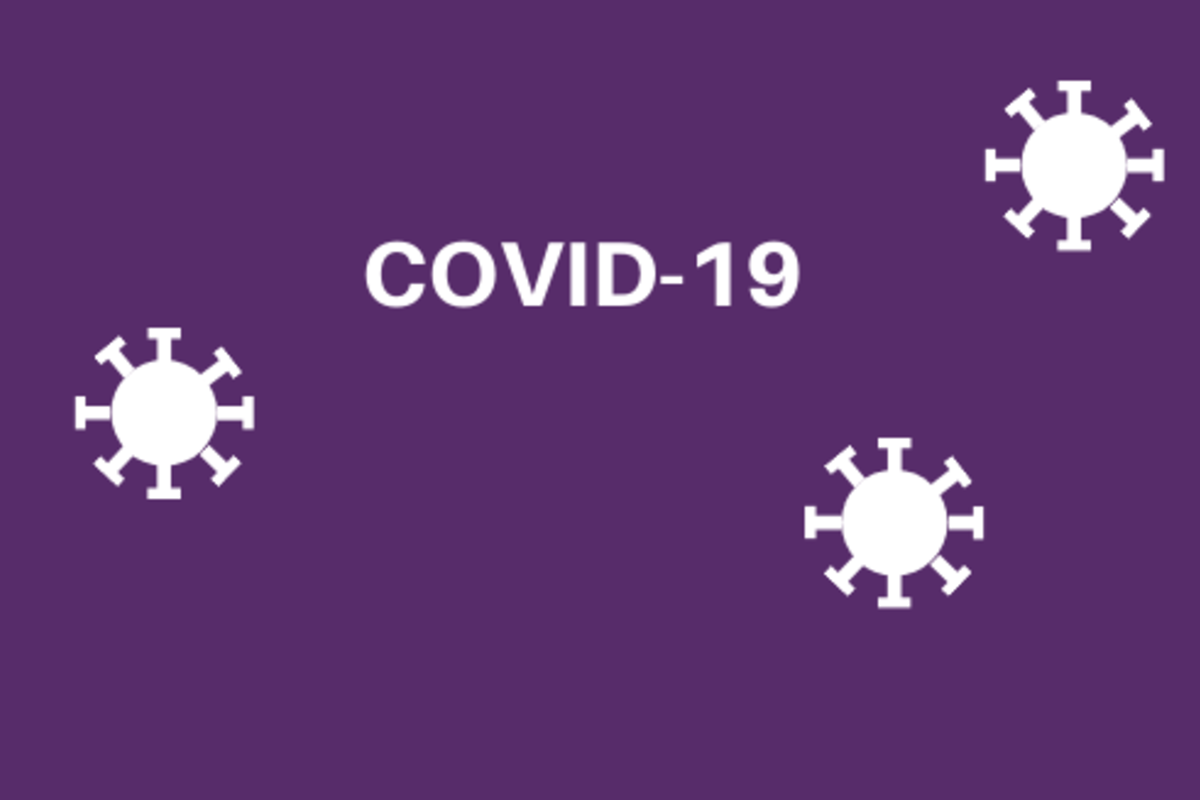 Latest news updates on Wednesday 17th June.
Latest figures:
The Health Protection Surveillance Centre has today been informed that a total of 3 people with COVID-19 have died.
There have now been a total of 1,710* COVID-19 related deaths in Ireland.
As of midnight Tuesday 16 June the HPSC has been notified of 8 confirmed cases of COVID-19 - none of which are in the midlands. There is now a total of 25,341** confirmed cases of COVID-19 in Ireland.
Westmeath has had no new cases in 11 days with its total remaining on 670.
Laois has had no new cases since last Saturday. 264 people have contracted the virus in the O'Moore County.
No one in Offaly has tested positive for the illness in the last week. The county has recorded 481 cases.
The HSE is working to identify any contacts the patients may have had to provide them with information and advice to prevent further spread.
Today's data from the HPSC, as of midnight, Monday 15 June (25,333 cases), reveals:
· 57% are female and 43% are male
· the median age of confirmed cases is 48 years
· 3,278 cases (13%) have been hospitalised
· Of those hospitalised, 417 cases have been admitted to ICU
· 8,144 cases are associated with healthcare workers
· Dublin has the highest number of cases at 12,235 (48% of all cases) followed by Cork with 1,535 cases (6%) and then Kildare with 1,435 cases (6%)
· Of those for whom transmission status is known: community transmission accounts for 37%, close contact accounts for 60%, travel abroad accounts for 2%
Dr. Tony Holohan, Chief Medical Officer, Department of Health, said; "The National Public Health Emergency Team will meet tomorrow (Thursday 18 June) to continue its review of Ireland's ongoing response and preparedness to COVID-19. NPHETs advice in relation to rephasing of the Roadmap to Reopening Society and Business will be reviewed, in the context of ongoing suppression of the disease in the community and overall compliance with public health measures."
Dr Ronan Glynn, Deputy Chief Medical Officer, Department of Health, said; "Our recovery rate is at 92%. This and other indicators such as the reproductive number, hospital admissions and ICU admissions are stable or moving in the right direction. This is good news that has been achieved through the collective efforts of every person who has followed public health advice."
*Validation of data at the HPSC has resulted in the denotification of 2 deaths. The figure of 1,710 reflects this.
**Validation of data at the HPSC has resulted in the denotification of 1 confirmed case. The figure of 25,341 confirmed cases reflects this.
Text Scam:
The Department of Social Protection has warned of a new covid-19 payment text scam.
Some people have got texts saying they are entitled to the unemployment payment and asked to click on a link to provide their banking details.
The Department wants the public to know that this is a scam and people should not reveal their personal information.
It is urging anyone who may have fallen victim to the fraud to contact their bank immediately.
Mortgages:
Mortgage lending rules have ensured people haven't borrowed to the same levels as before the financial crisis.
That's the view of the Deputy Governor of the Central Bank, as uncertainty surrounds the housing market after the Covid 19 shutdown.
People can only borrow three and a half times their annual income, while there is also a limit on the percentage of the value of the property an individual can borrow.
Sharon Donnery from the Central Bank says the rules are important and are due to be reviewed later in the year:
Online:
A new ad campaign is underway to raise awareness about the steps parents can take to support their children to be safe online.
CyberSafe Ireland says 95 per cent of parents it surveyed during the coronavirus crisis said their children are spending more time on the internet.
14 per cent reported their kids were online for up to 3 hours extra a day.
Commute:
COVID-19 should be seen as an moment of change that we can benefit from.
That's according to leader of the Green Party who says people should be free to continue to work from home into the future.
Less commuters will result in a reduction of emissions and the need to build more roads.
Eamon Ryan says it will improve everyone's quality of life:
ICU:
20 people are currently being treated in ICU's for Covid-19.
That's down from a peak of 160 in April.
There's a total of 62 confirmed cases in hospitals, down from a high of 879.
16 facilities currently have no confirmed cases.
Meanwhile 107 admitted patients are waiting for a hospital bed this morning, according to the Irish Nurses and Midwives Organisation.
78 are in the emergency department and 29 are in wards.
Cul Camps:
Organiser's of Cúl Camps have moved to reassure parents health and safety measures will be in place ahead of their opening this summer.
The GAA yesterday revealed its camps will be going ahead despite Covid-19.
Cooridinator, Charlie Harrison, hopes they'll give some relief to parents and kids:
Steroids:
Some hope has been offered for people who are very sick with Covid 19.
Researchers at Oxford University have found a steroid called dexamethasone can reduce death rates by a third for those on ventilators, and by a fifth for patients needing oxygen.
Consultant Wei Shen Lim, who was a co-investigator on the study, says it will save lives.

China:
More than a thousand flights in and out of Beijing have been cancelled as China attempts to contain a new outbreak of coronavirus.
It's believed to have started at the capital's largest wholesale food market last week.
The city's put in place measures to limit travel, especially from districts where new cases have been detected.
Visitors:
The number of people who flew in and out of the country in the first 3 months of the year dropped by 20 per cent when compared to the same period last year.
Just under 6 million passengers arrived or departed from our five main airports during January, February and March.
England was the most popular destination for departing passengers.
New CSO figures show passenger numbers in March dropped by 57 per cent with to 1.1 million people either flying in or out of Ireland.
Local figures:
There's been no increase in the number of confirmed COVID-19 cases in the midlands.
There are 670 confirmed cases in the Westmeath, 481 in Offaly, and 264 in Laois.
The total number of confirmed cases within the region is 1,415.