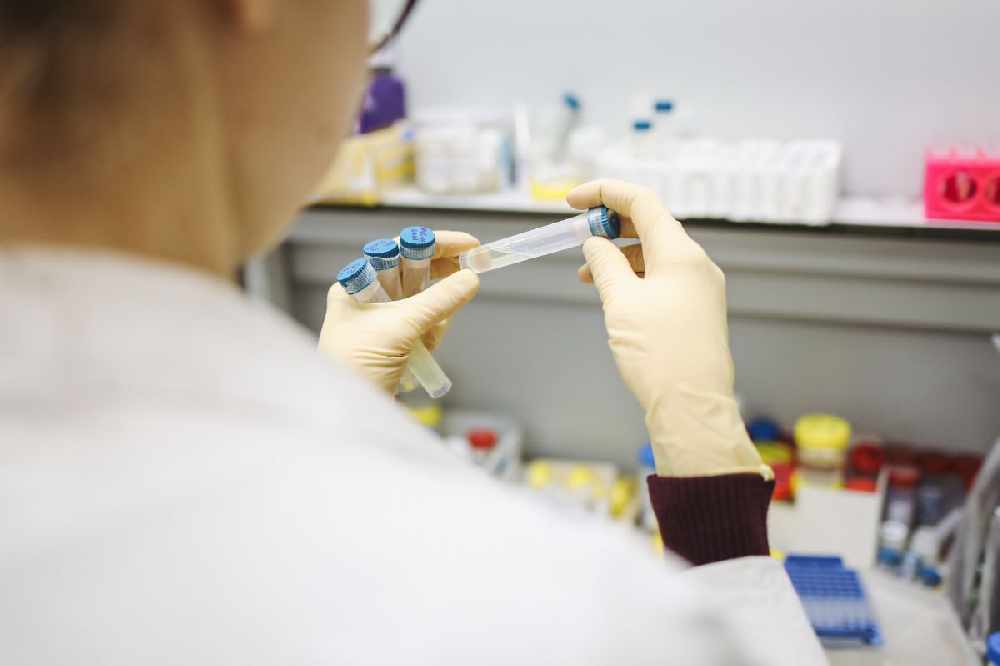 Latest news updates for Sunday 17th May 2020.
Latest figures:
The Health Protection Surveillance Centre has today been informed that a total of 10 people with COVID-19 have died.
There have now been a total 1,543 COVID-19 related deaths in Ireland.
As of 11am Sunday 17 May, the HPSC has been notified of 64 new confirmed cases of COVID-19. There is now a total of 24,112 confirmed cases of COVID-19 in Ireland.
The HSE is working to identify any contacts the patients may have had to provide them with information and advice to prevent further spread.
Four new cases have been confirmed in Offaly. The total now stands at 459.
Westmeath has only one new case. 655 people in the county have tested positive for the illness.
Meanwhile, Laois' total has increased by two to 253.
Today's data from the HPSC, as of midnight, Friday 15 May (23,953 cases), reveals:
· 57% are female and 43% are male
· the median age of confirmed cases is 48 years
· 3,117 cases (13%) have been hospitalised
· Of those hospitalised, 389 cases have been admitted to ICU
· 7,566 cases are associated with healthcare workers
· Dublin has the highest number of cases at 11,666 (49% of all cases) followed by Kildare with 1,361 cases (6%) and then Cork with 1,352 cases (6%)
· Of those for whom transmission status is known: community transmission accounts for 60%, close contact accounts for 37%, travel abroad accounts for 3%
Testing App:
A national contact tracing app is still being built just a fortnight out from its planned launch at the end of the month.

It aims to use bluetooth radio signals from our phones to record when users have been near each other.

A national survey by DCU indicates four out of five people are willing to install it.

But HSE chief executive Paul Reid says developers still have some work to do:
Face coverings:
From tomorrow, people are being urged to cover their face when in confined public spaces like on transport or in shops.

It's aimed limiting the spread of Covid-19, as restrictions start to ease.

Kildare costume designer, Fionnula Burke, has been making hundreds of masks and donating them to nursing homes, and essential workers.

She says there are a number of options for people who don't have a mask:
US:
Barack Obama has heavily criticised the US response to the Covid-19 pandemic.

The country has the highest number of cases of Covid-19 globally at almost 1.5 million, and has 89,000 deaths.

Speaking at virtual events for students, the former US President called for unity, and appeared to hit out at his successor Donald Trump:
Leaving Cert:
An education expert believes Leaving Cert students will benefit from predictive grades.

Professor Joe O'Hara from DCU believes they'll get the benefit of the doubt as part of the new system.

He's told the Business Post it's unlikely teachers will treat them unfairly.

The traditional written exams have been cancelled due to the Covid-19 and replaced with a system of predictive grades.
Tourism:
Tourism sites, beaches and mountain walks are among the amenities set to re-open to the public from tomorrow.

It's part of phase one of the government's plan to ease Covid-19 restrictions.

Failte Ireland's welcoming the move.

But spokesperson, Orla Carroll says social distancing needs to practiced, particularly at car parks:
Health Minister:
The Health Minister says Ireland's now at a 'crucial moment' in its fight against Covid-19.

Simon Harris' comments come as the first phase of the government's plan to ease restrictions comes into effect tomorrow.

Latest figures show 54 people are now being treated for the virus in ICU - down from 72 this day last week.

Meanwhile 92 new cases of the virus were reported yesterday - the first time the number has been below 100 in two months.

Dr Kevin Kelleher from the HSE says sticking to public health advice is key if the downward trends are to continue:
Local figures:
Offaly has seen a big increase in the number of cases of COVID-19 over the last two days.
20 cases were confirmed at yesterday's briefing after the county saw its biggest daily increase on Friday when 73 cases were announced.
455 people have now be diagnosed with coronavirus in the Faithful county.
Meanwhile, Westmeath continues to have the highest number of confirmed cases in the midlands.
654 people have tested positive for the illness, however it is seeing a drop in the number of daily cases with just two being confirmed yesterday.
No new cases were reported in Laois meaning the total in the O'Moore County remains at 251.
Another 15 people have died from coronavirus in the Republic.

It brings the death total to 1,533 and there are 92 new confirmed cases.

The National Public Health Emergency Team says the total number of people infected is 24,048.

57 per cent of those with the virus are women and 42 per cent are men.

13 per cent have been hospitalised and of those brought to hospital, 389 have been admitted to ICU.
The country's Chief Medical Officer says yesterday was the first time we've seen the number of confirmed cases of coronvirus fall below 100 since mid-March.

Dr Tony Holohan says these numbers show we have all learned and adopted new behaviours of handwashing, respiratory etiquette and social distance.

He says they will serve us well as we work together to re-open retail, business and society.
From tomorrow, phase one of the plan for reopening parts of the economy on lockdown will begin.

Some people who work outdoors will be allowed go back to work, while groups of up to four people will be allowed to meet up outdoors.

But the advice is still to avoid unnecessary journeys, stick to the 5km rule.

People who have to use public transport are being advised to wear a cloth face covering -- and the same advice is being given for people going into shops.
Woodies:
A group representing single parents has welcomed the reversal of a decision by Woodies DIY to ban kids under 16.

The hardware retailer is set to reopen tomorrow -- and posted on Twitter, telling people it didn't want kids in stores because of concerns over social distancing.

But following heavy criticism online, it revised its position to say children would be welcome if they're with an adult.

One Family CEO, Karen Kiernan says she's glad management at the stores have changed their mind: