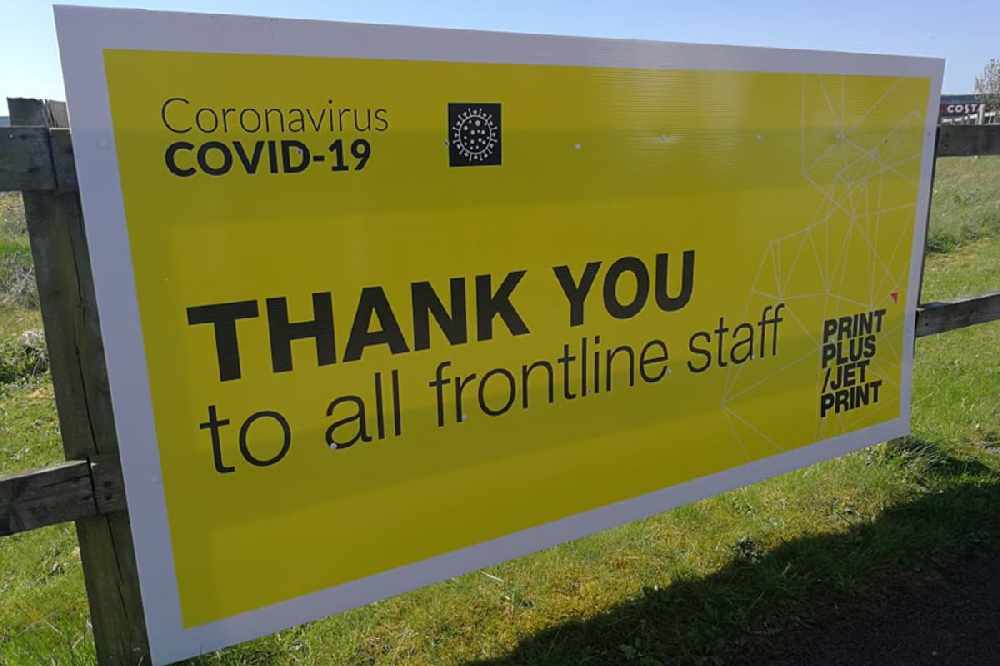 News updates for Sunday 21st February 2021.
Latest figures:
The Health Protection Surveillance Centre has today been notified of 1 additional death related to COVID-19.
There has been a total of 4,136 COVID-19 related deaths in Ireland.
As of midnight, Saturday 20th February, the HPSC has been notified of 679 confirmed cases of COVID-19. There is now a total of 215,057 confirmed cases of COVID-19 in Ireland.
Of the cases notified today:
335 are men / 342 are women
71% are under 45 years of age
The median age is 32 years old
230 in Dublin, 59 in Limerick, 48 in Galway, 47 in Kildare, 29 in Tipperary and the remaining 266 cases are spread across 19 other counties.*
| | | | | | | | | |
| --- | --- | --- | --- | --- | --- | --- | --- | --- |
| County | | Today's cases (to midnight 20Feb2021) | | 5 day moving average (to midnight 20Feb2021) | | 14-day incidence rate per 100,000 population (07Feb2021 to 20Feb2021) | | New Cases during last 14 days (07Feb2021 to 20Feb2021) |
Ireland

679

795

243.0

11,570

Offaly

25

25

431.0

336
| | | | | | | | | |
| --- | --- | --- | --- | --- | --- | --- | --- | --- |
| Westmeath | | 14 | | 15 | | 238.8 | | 212 |
As of 8am today, 744 COVID-19 patients are hospitalised, of which 148 are in ICU. 45 additional hospitalisations in the past 24 hours.
As of February 18th, 326,475 doses of COVID-19 vaccine have been administered in Ireland:
205,955 people have received their first dose
120,520 people have received their second dos
Dr. Ronan Glynn, Deputy Chief Medical Officer, Department of Health said; "While the level of disease in our communities remains very high, we are still making progress.
"We have reported less than 1,000 cases each day this week and our 7 day average has fallen from 1,022 two weeks ago, to 862 last week, to 792 today. The number of people in hospital has fallen from over 1,200 two weeks ago, to 744 today.
"Do not underestimate the power of your actions as we seek to protect the gains we have made and further reduce transmission. This week, please continue to work from home unless essential and do not visit other households unless for essential reasons or as part of a support bubble."
The COVID-19 Dashboard provides up-to-date information on the key indicators of COVID-19 in the community including daily data on Ireland's COVID-19 Vaccination Programme.
*County data should be considered provisional as the national Computerised Infectious Disease Reporting System (CIDR) is a dynamic system and case details are continually being validated and updated.
Today's cases, 5-day moving average of new cases, 14-day incidence rate per 100,000 population and new cases in last 14 days (as of midnight 20 February 2021) (incidence rate based on Census 2016 county population)
Brazilian Variant:
An infectious diseases expert believes there are more cases of the Brazilian Covid-19 variant in Ireland than the three discovered on Friday.

NPHET says that cluster was successfully contained because those who were infected stuck to the public health rules.

988 more people have tested positive for Covid-19, and 26 more patients have died.

Professor Gerry Killeen of UCC says the P1 variant has shown how much of a threat the mutations can be, after causing a devastating second wave in northern Brazil:
Restaurants:
A lobbyist says without stricter quarantine at Ireland's ports of entry, it could be years before restaurants can trade as normal.

The Taoiseach says the government won't consider reopening hospitality businesses until mid-summer.

The Restaurants Association says if they're not back open again in time for July and August, as many as half could face liquidation.

Adrian Cummins says they want certainty -- and a solid quarantine regime is part of that:
Schools:
Labour TD Aodhan O'Riordain says Nphet's advice must be followed on reopening schools.

It's after Professor Gabriel Scally said they should only reopen in areas where covid-19 rates are low.

Plans for the phased reopening of mainstream schools next month, will be finalised at Tuesday's Cabinet meeting.

Deputy O'Riordain says they must stay open when they do return:
Hotels:
The Irish Hotels Federation says it's devastated that the hospitality sector is unlikely to reopen before mid-summer.

It says before the pandemic, 270,000 people's jobs were supported by tourism and 70 per cent of these were outside Dublin.

President of the Irish Hotels Federation, Elaina Fitzgerald Kane wants a review of the existing supports for the sector:
UK:
Boris Johnson's promising every adult in the UK will be offered a coronavirus vaccine by the end of July.

The British Prime Minister says the accelerated rollout of the Covid jab means the most vulnerable will be protected sooner, allowing lockdown restrictions to ease.

The over 50s and those with underlying health conditions will be given their first dose by the middle of April.
Local figures:
Another 26 people have died with Covid-19, and there are 988 new cases.

378 of the cases are in Dublin, with 68 in Galway, 61 in Kildare, 47 in Limerick, 45 in Louth.
Offaly had 40 new cases, with 29 in Laois and 16 in Westmeath.
The Faithful county has the highest incidence rate in the country at 409 with the national average at 250. Laois is in fifth place with a rate of 307, while Westmeath is the only midlands county below the national average. It's 247 in the Lake County.

The remaining cases are spread across all other counties.

24 of the deaths reported today occurred in February, with 1 in January and 1 in October.

The are 719 people in hospital with the virus, of which 149 are in intensive care.