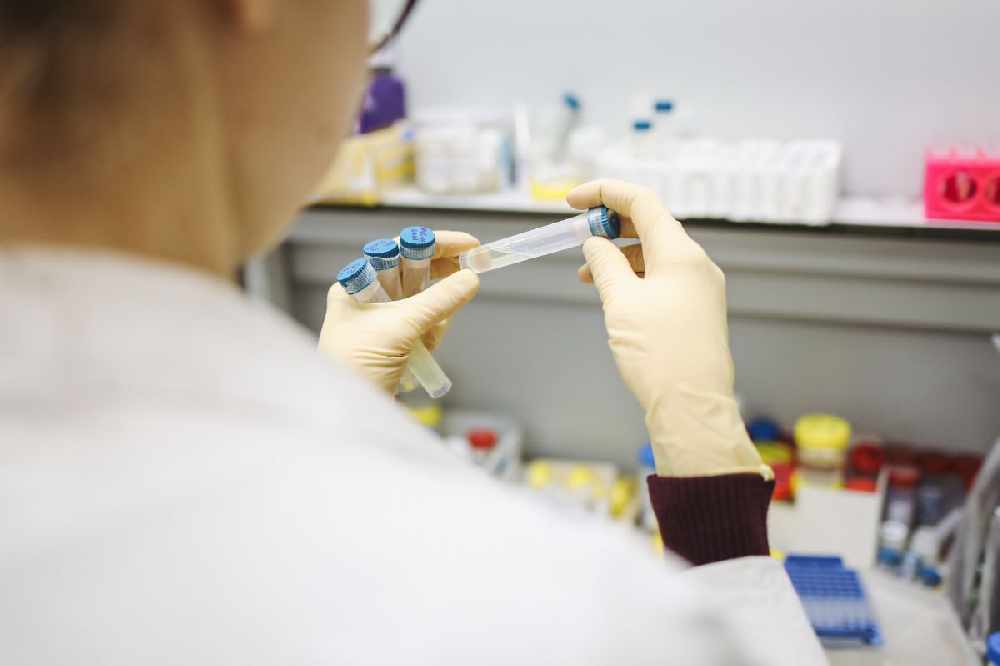 There have now been a total 1,604* COVID-19 related deaths in Ireland.
Latest figures:
The Health Protection Surveillance Centre has today been informed that a total of 13 people with COVID-19 have died.
There have now been a total 1,604* COVID-19 related deaths in Ireland.
As of 11am Saturday 23 May the HPSC has been notified of 76 confirmed cases of COVID-19. There is now a total of 24,582 confirmed cases of COVID-19 in Ireland.
No new cases have been reported in Westmeath and Laois.
661 people in the Lake COunty have tested positive for the illness with 256 in the O'Moore county being diagnosed with COVID-19.
Offaly has had an increase of two cases bringing its total to 475.
The HSE is working to identify any contacts the patients may have had to provide them with information and advice to prevent further spread.
Today's data from the HPSC, as of midnight, Thursday 21 May (24,451 cases), reveals:
· 57% are female and 43% are male
· the median age of confirmed cases is 48 years
· 3,211 cases (13%) have been hospitalised
· Of those hospitalised, 393 cases have been admitted to ICU
· 7,813 cases are associated with healthcare workers
· Dublin has the highest number of cases at 11,830 (48% of all cases) followed by Cork with 1,420 cases (6%) and then Kildare with 1,387 cases (6%)
· Of those for whom transmission status is known: community transmission accounts for 60%, close contact accounts for 38%, travel abroad accounts for 2%
Global:
More than 338 thousand people have now passed away globally after getting Covid-19.

The United States has the highest number of cases and deaths.

The US has been the epicentre of the disease for the past couple of weeks.

Over 1.6 million people in the country have tested positive for Covid-19, while 96 thousand people have lost their lives.

The UK is still the country with second highest number of fatalities from the disease according to Johns Hopkins University with more than 36 thousand deaths.

Meanwhile, in terms of confirmed cases both Russia and Brazil have reported over 300 thousand positive tests each, while the United Kingdom has 255 thousand.

China, the country that first detected the disease and reported it to the WHO at the end of December reported no new cases of Covid-19 for the first time since the outbreak began
Pubs:
Pubs can operate delivery and takeaway drinks because of a "lack of clarity" in licensing laws.

Legal advice issued to Gardaí says neither operation's an infringement.

Takeaway products must be consumed more than 100m from the pub, and not in public areas.

Brian Foley from the Vintners Federation of Ireland explains why questions were raised:
Gardai Fail To Arrest Some Domestic Abusers During Lockdown https://t.co/pEfRzILRrX

— Midlands103 (@Midlands103) May 23, 2020
Travel:
The time travellers spend self-isolating here should be based on the country they came from, according to a health expert.

New rules means it's now an offence for people arriving here not to fill in a form detailing where they'll spend two weeks self-isolating.

Meanwhile the Chief Medical Officer says discussions are still ongoing about making quarantine mandatory.

Professor Sam McConkey, infectious disease specialist at the RCSI believes it's important people declare where they've been:
Schools:
The National Parents Council Primary has called for restrictions around education to be eased for some children in June.

Schools have been shut since March in an effort to slow the spread of Covid-19.

Under the current roadmap, they aren't due to re-open until September.

CEO Aine Lynch says certain groups of children need extra support:
Nursing homes:
The Health Minister has announced the establishment of a Covid 19 nursing home expert panel.

It'll look at the measures currently in place here to protect residents, and review the international response to coronavirus in those settings.

867 people living in nursing homes in the Republic have died from Covid 19 so far.

The expert panel will start its work next week and prepare a report for the Minister by the end of June.
Social distancing:
The Taoiseach says the current two metre rules around social distancing still stand.

The issue was raised at Cabinet yesterday, with some ministers calling for it to be reduced to one metre, in line with WHO recommendations.

It's expected it'll once again be mentioned when ministers meet the Chief Medical Officer next week.

Labour Party leader Alan Kelly says if science tells us it's safe then it's worth looking at:
Phase 2:
It's expected parents and children could have some Covid-19 restrictions lifted in June, months earlier than planned.
Government departments are working with The National Public Health Emergency Team to try ease measures for under-18s from June 8th, when Phase 2 of the reopening of the country is due to happen.
Over 24,500 people have now been infected with Covid-19, while the death toll stands at 1,592, after a further 11 patients with the virus lost their lives.
Chief Medical Officer Dr Tony Holohan, says if they do lift some restrictions for children, it won't be without risk:
Meat plants:
17 workers from meat processing plants have been hospitalised with Covid-19.

Within the facilities there have been 865 confirmed cases.

But Deputy Chief Medical Officer Ronan Glynn says measures being introduced are working:
Michael O Leary Says Quarantining People After Getting Off Plane Is "Bonkers" https://t.co/iRxWpGGsCh

— Midlands103 (@Midlands103) May 23, 2020
Social distancing:
Some government ministers are pushing for physical distancing rules to be relaxed.

The Irish Examiner reports 'robust' discussions were held at Cabinet yesterday about changing the advice from two metres to one.

Current World Health Organisation guidelines state keeping a one metre distance from each other is sufficient.

A meeting could be held next week between Cabinet ministers and the Chief Medical Officer to discuss the rules.

GP Nina Byrnes says the advice should only be changed if there's evidence to support it:
US:
Donald Trump's demanding churches, synagogues and mosques should re-open this weekend.

The US President says it's unfair that, in some states, off licences are classified as providing essential services, while places of worship are not.

He doesn't have the authority to action the move himself, but says he'll "override" state governors if they don't:
Business:
There are calls for the criteria to be relaxed for businesses looking to access the government's restart grant.

The 250 million euro scheme can offer grants of up to 10,000 euro for companies reopening, following the lifting of Covid-19 restrictions.

Graeme McQueen from Dublin Chamber says more companies would benefit from accessing it:
EU:
EU funded projects are helping emergency and rescue services collaborate during the coronavirus pandemic across Europe.

Research by the Italian Fire and Rescue Service shows they're overcoming barries like location and language to join forces.

Newly-developed technology allows frontline agencies to exchange information during Covid-19, despite social distancing.
UK:
There are calls for a senior UK government adviser to resign if reports he broke lockdown measures are true.

The Mirror and The Guardian newspapers claim Dominic Cummings was seen in Durham in March - hundreds of miles from his London home.

Labour is calling for a "swift explanation", while the Lib Dems and SNP say he should step down.
Local figures:
A further 11 people with COVID-19 have died.
Death toll now at 1,592.
115 new cases confirmed, while there have been 24,506 cases in this country.
The total amount of confirmed COVID-19 cases in the midlands now stands at 1,390.
In Westmeath, there's been an increase of 3 new cases of coronavirus, with the figure now at 661.
There's a slight increase in Offaly its cases going from 472 to 473 - a jump of one.
While Laois has had no increase in confirmed cases and remains at 256.